Music Reviews
Weezer's "Black Album" Isn't Looking Too Hot...
Is it possible for these guys to just be themselves?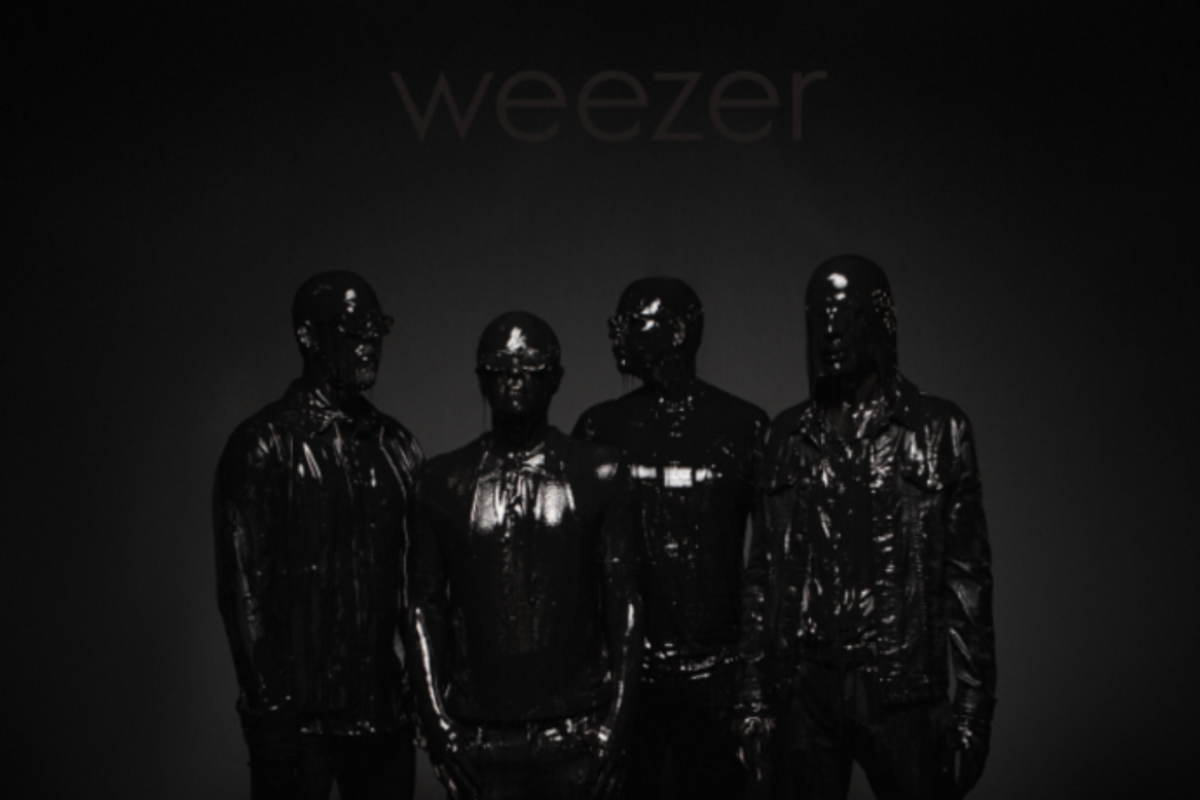 via Atlantic Records
When Weezer released the White Album in 2016, Rivers Cuomo fans, both new and old, praised the record as a sort of return to form for a band that had seemed to fall completely out of touch with their creativity.
---
Regardless of if you believe post-"Beverly Hills" Weezer was just misunderstood, or if you still feel betrayed by the abomination that was Raditude , the White Album served as a sort of olive branch, as if to say "we hear you."
Then came Pacific Daydream , a dysfunctional amalgamation of EDM and weird Beach Boys-influenced pop. The album was a massive disappointment and begged the question about how it could all go so wrong so quickly. Now, with The Black Album set for release this Friday, the band dropped four new songs, and if it is any indication of what the rest of the project may hold, we fear the worst.
The band sounds confused, if anything, with each of the four outings drastically different from each other. "Zombie Bastards" is an abnormal Reggae-pop track whose lyrics are just as confusing as the musicality of the song. "Welcome to the jungle...baby it's you and me...singing along to Queen...my heart pumps Kool-Aid...Everybody playin' it safe, la dee da...dig a little deeper." What Cuomo is talking about here, and how these subjects connect to Zombies, is unclear.
Meanwhile, "Livin In LA" is obviously an attempt at a hit single, with an electro beat driving most of the song as Cuomo's bandmates give gentle "hoo hoo's" in the background to awkwardly demonstrate their pop sensibility. The band clearly wants to channel their inner Tame Impala, but it falls flat in almost every inconceivable way.
The last of the singles, "Can't Knock The Hustle," is by far the most bewildering. "Hasta luego, hasta luego, hasta luego adios!" Cuomo calls out, for some reason, at the track's chorus. The quirky song is devoid of any authenticity. Instead, it's a concoction of catchy phrases and melodies that the band hopes will land them a Top 40 hit.
With all that said, "High as a Kite" is the only outlier that doesn't completely suck, but it's tough to verbalize why it doesn't. Sure, we've seen this exact melodic structure from the band before, but it's the only track out of all four that sounds remotely like Weezer and that doesn't try so hard to be something it's not. But then again, the song is still terrible, so is that saying much?
---
Mackenzie Cummings-Grady is a creative writer who resides in the Brooklyn area, Mackenzie's work has previously appeared in The Boston Globe, Billboard, and Metropolis Magazine. Follow him on Twitter @mjcummingsgrady.
---
POP⚡DUST | Read More...
Fetishizing Autism: Representation in Hollywood
5 Romantic Movie Gestures That Are Actually Super Creepy