THE MIX | Summery Selections from the '90s 'till Now
07.09.18 | MM - The Wombats

by The Wombats

07.09.18 | This diverse playlist was put together by The Wombats' bassist, Tord. "We are currently on a tour in North America with Weezer and The Pixies, so this playlist has for that reason got a bunch of 90's nostalgia as well as some new music from Gorillaz and MGMT. Other music from Donna Summer and Gold Panda to Talking Heads and B.R.M.C. are songs we have on repeat on the tour bus at the moment - a selection of songs that have a summery vibe."
Check out The Wombats' video for their single, "Turn."
From the UK to the USA, The Wombats, a trio that's making summer even more fun as they tour with Weezer and The Pixies, have recently announced their fall headlining tour as well as highly-anticipated performances at Lollapalooza, ACL, and other upcoming events. If you've seen them live you know their energy and talent is tremendous and their audiences adore them – they sold out every show on their last headline tour.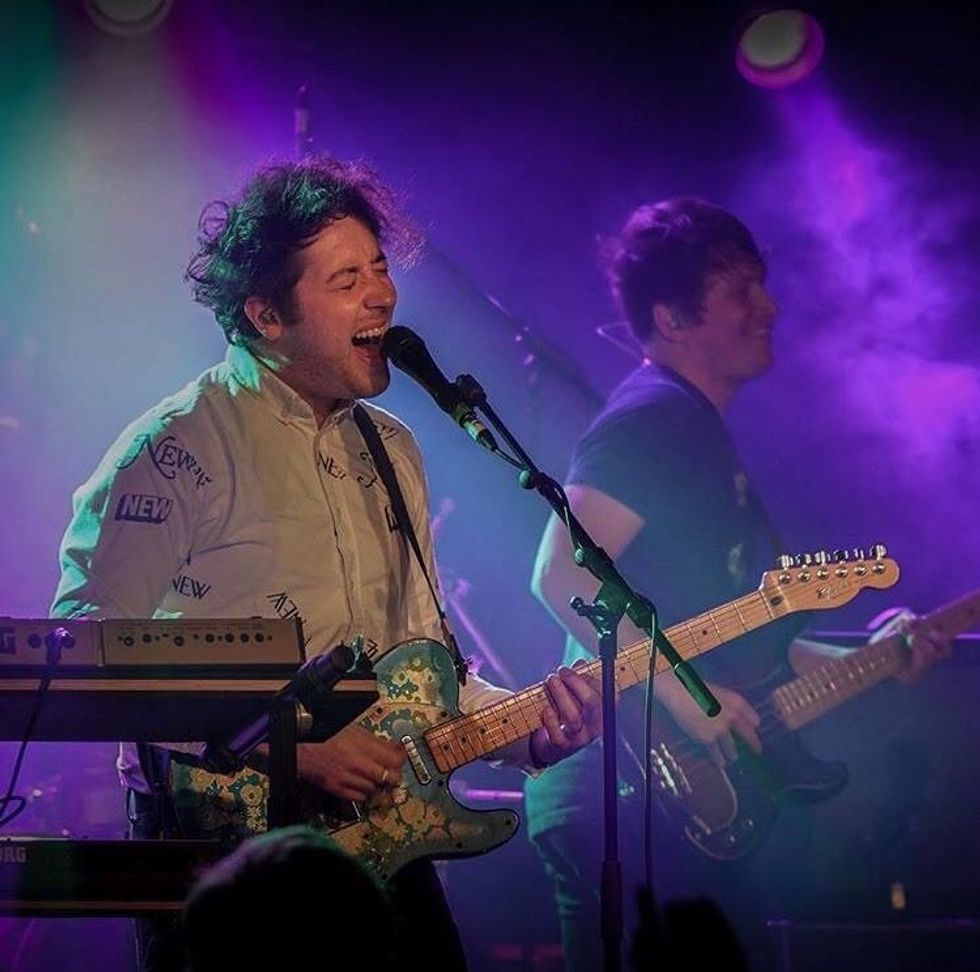 Live energyVia Facebook
The Wombats released their new Top 3 UK and Billboard 200 charting album (their fourth studio album) Beautiful People will Ruin Your Life earlier this year, and their popular lead single "Turn" has already charted in Top 40 on Alternative Radio, garnered over 17 million streams, and for nine impressive weeks sat comfortably in the #1 position on SiriusXM's Alt Nation!

Billboard hails The Wombats as "gripping," and Entertainment Weekly says they're "grade A purveyors of electric live sets…blending pop, electro, and rock sensibilities." You'll simply consider The Wombats your favorite sound for summer…and beyond.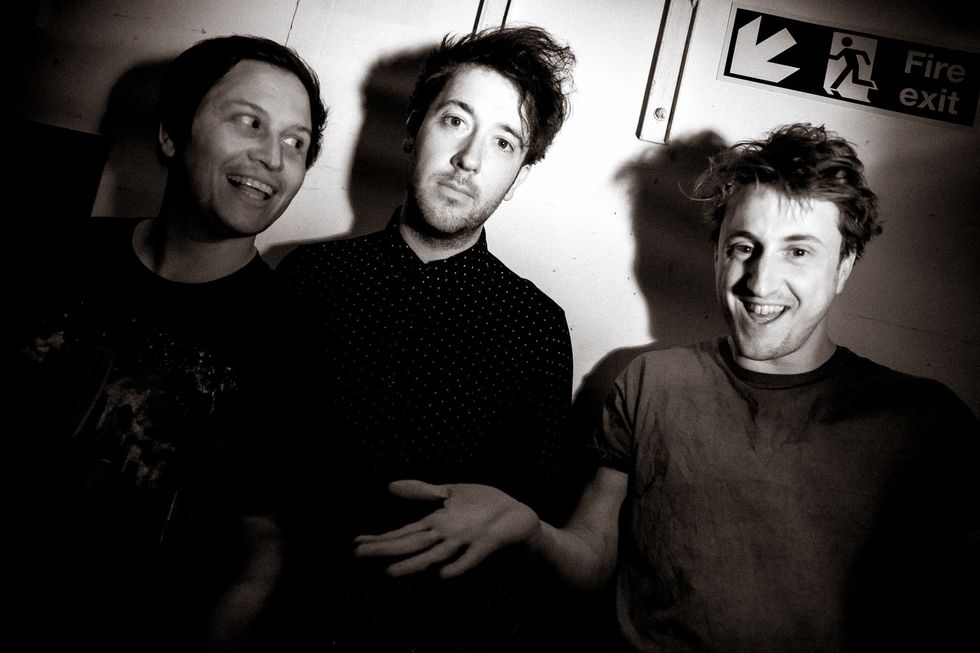 The trioVia Facebook
---
THE BREAKDOWN
1. Talking Heads - This Must Be the Place
This track has been on repeat at home and my 18 month old daughter starts to dance when she hears this one!
2. Gorillaz - Humility
Gorillaz have released a few new songs the last month and this one stands out for me.
3. Donna Summer - I feel Love
I was watching a film or a series a few weeks back (I can't remember which one!) and this track came on. I immediately added it to my Spotify playlist so I could listen to it again.
4. MGMT - She Works Out Too Much
One of my favorite moments on the new MGMT album.
5. Fatboy Slim - Right Here, Right Now
I've been starting a few new song ideas by using breakbeats and one of the inspirations for this approach is Fatboy Slim.
6. Gold Panda - You
We played in Hungary a few years back and on a night out there we walked into a club where Gold Panda was doing a live-set. This was the track I remember from it and I started to listening to it again last week.
7. Jamie XX - Loud Places
I've been making some electronica on the road lately and Jamie XX's album is a big inspiration for how to be creative with sounds and production.
8. Weezer - No One Else
We are touring with Weezer at the moment and this is one of my favorite tracks from the Blue Album.
9. Pixies - Debaser

We are also on tour with The Pixies! In Stockholm there is a venue named after this track, just to prove how influential this band is for so many people and other bands.
10. Smashing Pumpkins - Cherub Rock
Celebrating the reunion of the original line up of The Smashing Pumpkins (apart from Darcy) this old Pumpkins classic had to make it onto this playlist.
11. The President of the United States of America - Peaches
This song came on in a bar I went to in Jacksonville the other day and it reminded me of how much I used to like this band when I was a teenager.
12. Black Rebel Motorcycle Club - Whatever Happened to my Rock'n Roll
Played a festival with these guys a few weeks back in Germany. I really love their debut album and I regularly come back to this record.
13. Dinosaur Jr. - Feel the Pain
Another band that influenced a lot of other bands including ourselves. Love how the tempo goes up and down in this track - perfectly loose!
14. Ash - Girl from Mars
Together with Weezer's Blue Album this is up there with one of the best ever debut albums I think. For someone growing up in Norway, Ash was the UK version of Weezer in many ways and fits perfectly into the 90's nostalgia part of this playlist.
---
The Wombats upcoming (remaining) tour dates:
*with Weezer and The Pixies
July 10 Burgettstown, PA @ KeyBank Pavilion*
July 11 Cuyahoga Falls, OH @ Blossom Music Center*
July 13 Clarkston, MI @ DTE Energy Music Theatre*
July 14 Toronto, ON @ Budweiser Stage*
July 15 Syracuse, NY @ Lakeview Amphitheatre*
August 2-4 Chicago, IL @ Lollapalooza
September 27 Los Angeles, CA @ Belasco Theatre
September 28 San Diego, CA @ House of Blues
September 29 San Francisco, CA @ Warfield Theatre
October 2 Salt Lake City, UT @ The Complex - Grand Room
October 3 Denver, CO @ Ogden Theatre
October 5-7 Austin, TX @ Austin City Limits
October 9 Omaha, NE @ The Waiting Room
October 11 Tulsa, OK @ Cain's Ballroom
October 12-14 Austin, TX @ Austin City Limits
October 15 Nashville, TN @ Marathon Music Works
October 16 Knoxville, TN @ The Mill & Mine
October 18 Richmond, VA @ The National
October 19 Philadelphia, PA @ The Fillmore Philadelphia
October 20 Baltimore, MD @ Rams Head Live!
October 22 Portland, ME @ Port City Music Hall
October 23 New Haven, CT @ College Street Music Hall
October 24 Boston, MA @ House of Blues
October 26 Montreal, QB @ Corona Theatre
October 30 New York, NY @ Terminal 5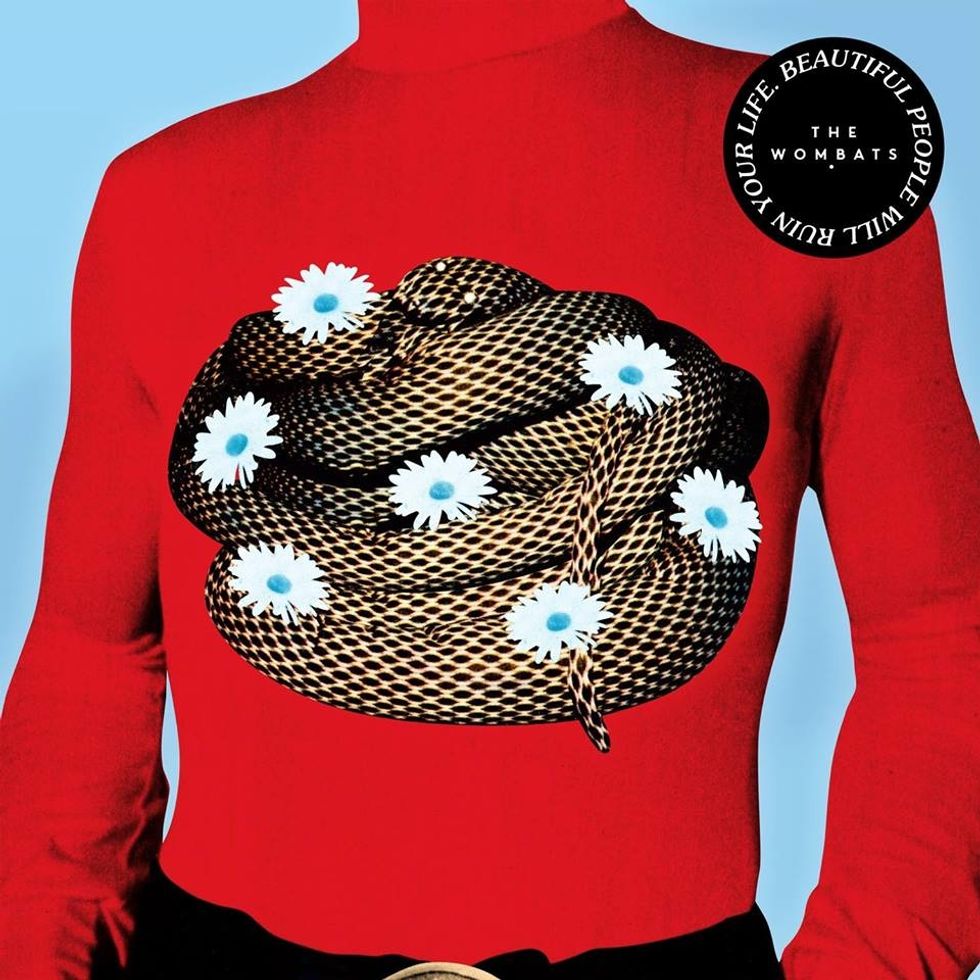 The Wombats album Via Facebook
---
Melissa A. Kay is a New York-based writer, editor, and content strategist. Follow her work on Popdust as well as sites including TopDust, Chase Bank, P&G, Understood.org, The Richest, GearBrain, The Journiest, Bella, TrueSelf, Better Homes & Gardens, AMC Daycare, and more.
---
POP⚡DUST | Read More…

MUSIC MONDAY | Leah Kate's New Single "I See You" Sizzles
MUSIC MONDAY | Scruffy Pearls Brings us Soul-Pop Sweetness