Playlist
JULY 2 | A 'Love in the Club' Vibe, Dance-Worthy and Damn Good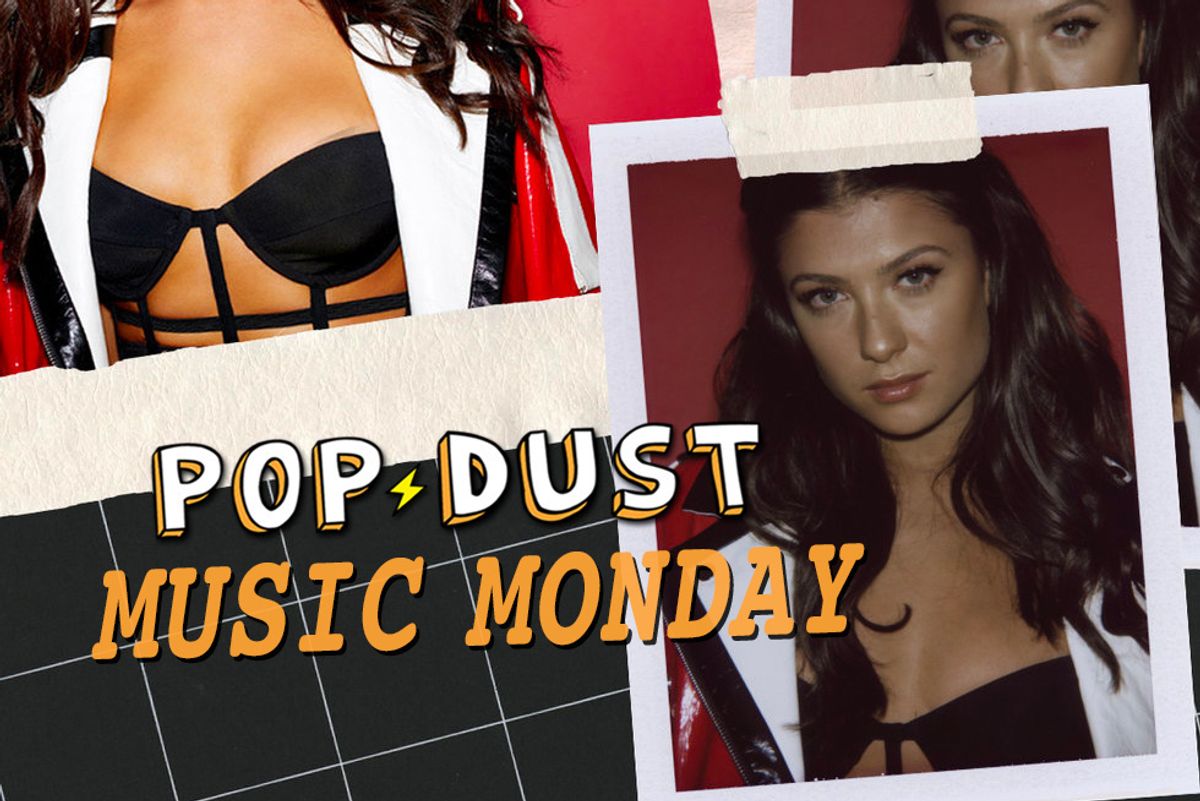 THE MIX | Fiercely Female
by Leah Kate

07.02.18 | As you can tell, I love female artists. I love to sing along with a lot of the music I listen to, which is why my playlist is heavy female pop vocals (my style). I also love to sing music that challenges my vocal style. All of the artists on these playlists are huge inspirations to me musically. The music enlightens and inspires me massively and are picks that I could sing all day long.
Listen and watch as Leah Kate performs an acoustic version of "I See You."
Leah Kate's musical mission? "I just want to make dope music that people can get fucked up to, dance to, have a good time to, and relate to." Job well done, Ms. Kate. The up-and-coming artist is doing just that with the release of her first EP and her hot first single, "I See You." "It didn't come from the happiest place, but I turned it into something people could have a good time to," Kate explains about the track. And with her infectious pop sound and undeniable talent, listeners will be sure to enjoy themselves when her music is playing. Just what she had in mind.

From California to New York, Kate took her desires to pursue her passion and ran with it. From as young as five-years-old, her family saw something special in their star-to-be, and now that Kate is ready to shine, she is lighting up in the pop world.
Her EP is a cool collection of songs we can relate to, filled with the passion that pours in from the ups and downs of relationships. "I See You" is intense and emotional, with Kate's determination to "help shape other people's days and lives and experiences and help them feel inspired and connect with one another." "We see you," Kate.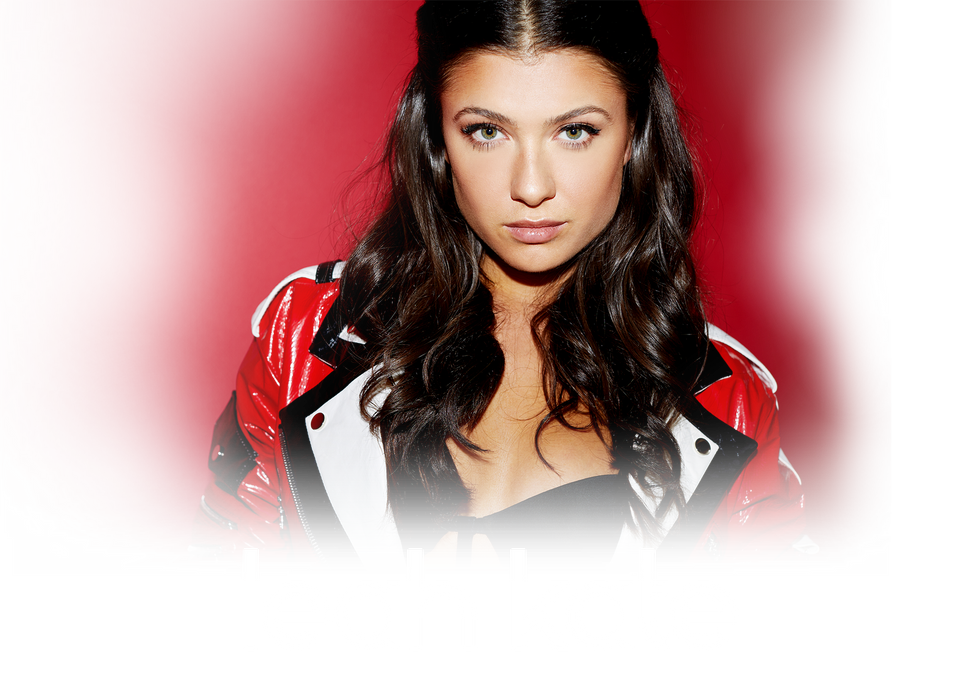 Leah Kate
---
THE BREAKDOWN
1. No Tears Left to Cry

The playlist starts off with "No Tears Left to Cry" by Ariana Grande. I am obsessed with this song as it feels like 20 different genres in one. The opening line to me is super inspiring, "Right now I'm in a state of mind I want to be in like all the time". So empowering to me and makes me feel strong. Her vocals are off the charts amazing and this track is on another level.
2. Young and Reckless

The second song on the list is by one of my major inspirations, Charlotte Lawrence, is "Young and Reckless". I can obviously relate to this in many ways and her song are super vibey and fun. Such a relatable hook - as let's be real I am young and reckless. The chorus she sings are words that run through my head frequently, and her voice is magical. "We're just young and reckless. If we wreck this this, it's fine.
3. New Rules

"New Rules" by Dua Lipa is an absolute anthem and also she is a massive inspiration to me. It sends such a strong message and is very empowering. I write a lot about my relationships, especially with men. "New Rules" is an insane anthem that any girl can relate to. It's so much fun to sing, its catchy, and she rocks it.

4. Starving

"Starving" by Hailee Steinfeld is simply one of my favorite songs to sing to. I'm obsessed with the hook, "I didn't know that I was starving till I tasted you". So simple yet strong and I love to sing it. The below lyrics are what I really gravitate to, "I didn't know that I was starving till I tasted you. Don't need no butterflies when you give me the whole damn zoo." This song is so strong melodically and lyrically.

5. One Kiss

"One Kiss" doesn't even require explanation. Dua Lipa is a legend and this song is so simple and so powerful at the same time. We all know what it feels like to fall in love after "One Kiss" and this song perfectly encapsulates the feeling and emotion.

6. Flaming Hot Cheetos

"Flaming Hot Cheetos" by Clairo is one of my favorite tracks right now. She has such a cool energy and vibe, and her music is not music I tend to listen to stylistically speaking. However, her lyrics, energy, and emotion really put me in such a good chill mood and I can't get enough of this track! Any time I want to chill out and zen out I put this song on.
7. Just the Same

"Just the Same" by Charlotte Lawrence is fantastic both lyrically and melodically speaking. I write a lot about relationships, so strong lyrics like these are ones I can really relate to. I love her dark pop vibe. Her lyrics strongly resonate with me especially the following lyric, I feel it in my head, my heart, and my body. "But I can't say no / No, I can't say no / You're playin' with my head / Playin' with my heart / Playin' with my body / But I can't let go / No, I can't let go."
8. Lovely
"Lovely" by Billie Eilish is very, very special. Her lyrics are the strongest and her voice is magical. This song almost makes me feel like I'm in a different world or high. Her energy is fantastic and she's so different from so many other artists. Sometimes I don't even know what she's saying in this song, but I can still love it and relate to it.
9. The Middle
"The Middle" is an anthem that will never get old. The melody is my favorite pop melody of all time. It sets such a good tone and mood, and everyone loves to listen to it. I have literally listened to this song over and over again trying to write something that compares to its energy and feel. It is a perfect song to me and I love to sing it. Losing my mind just a little is something I'm familiar with :) Also, this hook is everything!!!
10. Growing Pains

"Growing Pains" perfectly embodies the feeling of being a young woman with a lot of changes happening, which can be frightening at times. It's something I experience along with many other young woman. This song is really strong in terms of lyrics and also incredibly catchy and creates a great vibe and setting.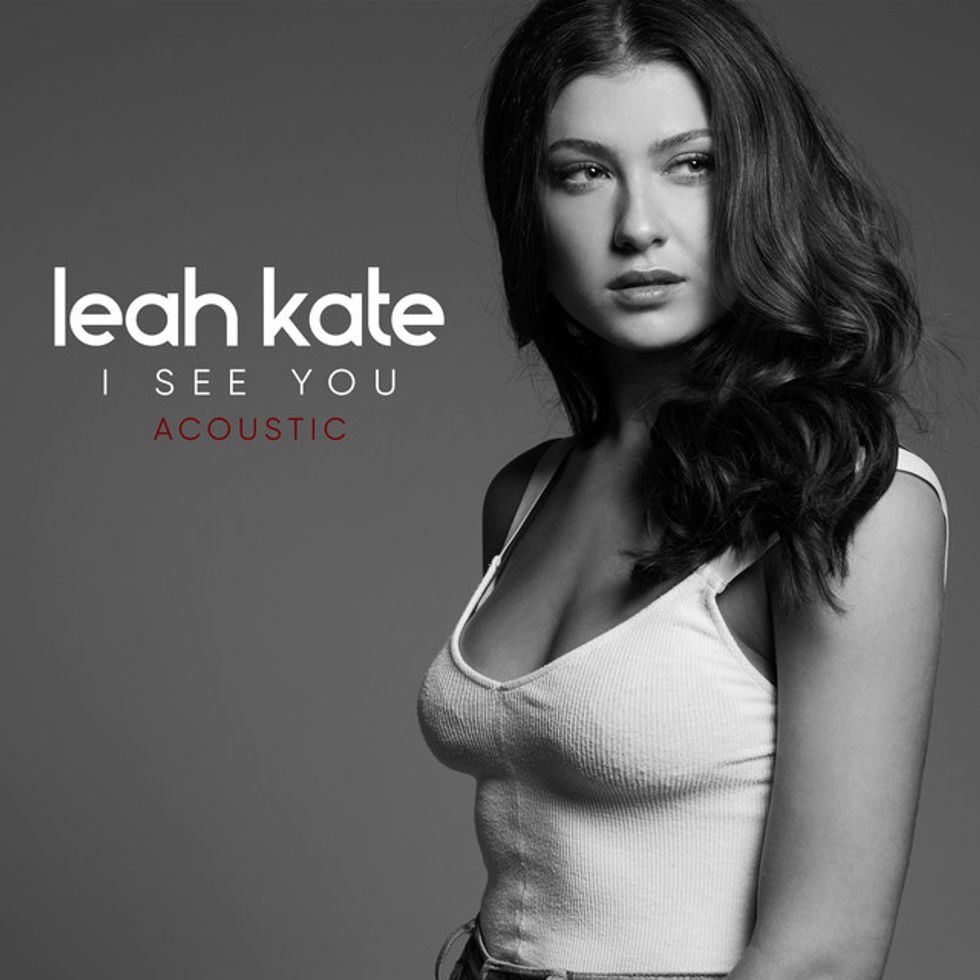 ---
Melissa A. Kay is a New York-based writer, editor, and content strategist. Follow her work on Popdust as well as sites including TopDust, Chase Bank, P&G, Understood.org, The Richest, GearBrain, The Journiest, Bella, TrueSelf, Better Homes & Gardens, AMC Daycare, and more.
---
POP⚡DUST | Read More…

MUSIC MONDAY | Scruffy Pearls Brings us Soul-Pop Sweetness
MUSIC MONDAY | Chris Jobe gives us some "Love in the Morning"
MUSIC MONDAY | Do You Got The Chills?
MUSIC MONDAY | Playlist Takeover by Megan Davies
---
Related Articles Around the Web