Playlist
JUNE 18 | Live Session Video for "Forrest Gump"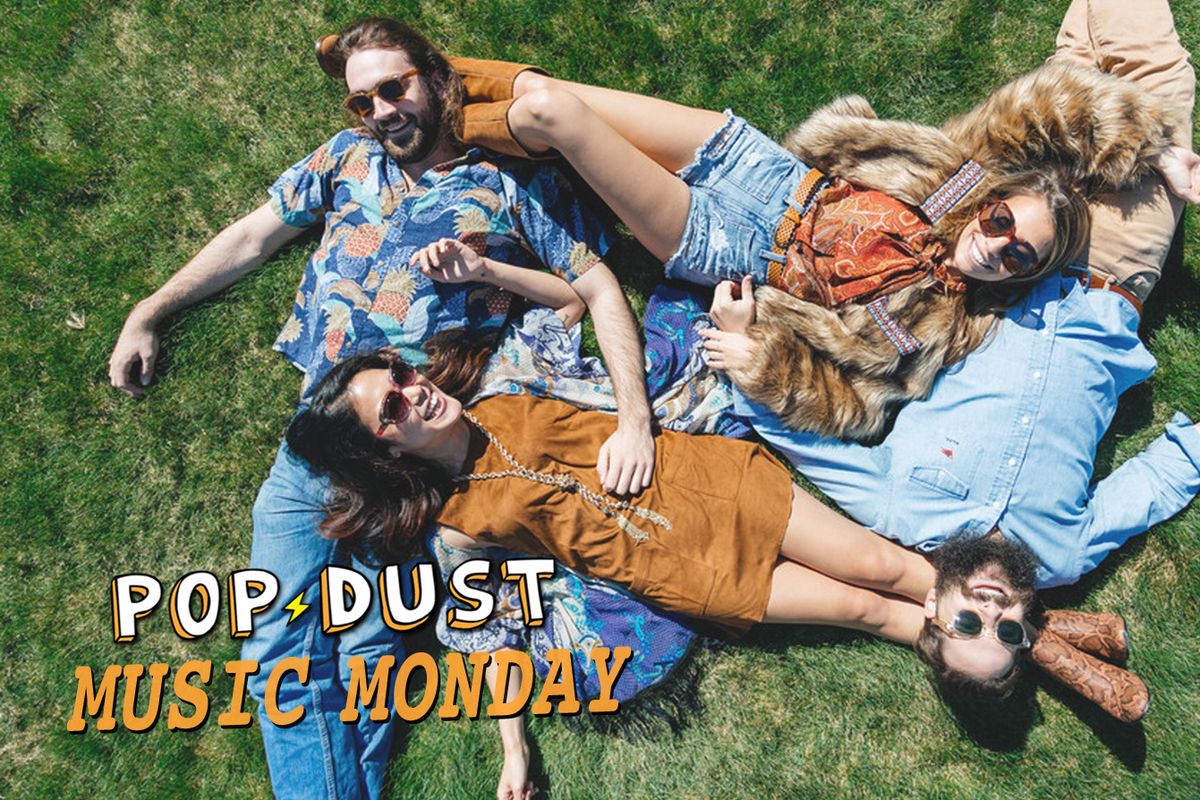 THE MIX | What's Old is New Again
by Scruffy Pearls

06.18.18 | This playlist is a mixture of old and new which is also a theme in our own music. We love writing songs that have a familiar timeless feel and melodies but with today's modern twist, instrumentation and production wise. All six of us grew up listening to different music and we have different tastes which allows us as a band to be open to all kinds of ideas and make any type of song our style.
Listen to Scruffy Pearls' song and watch their official live session of "Forrest Gump."
New York is a melting pot and the band Scruffy Pearls proves that music can be just as diverse…even within a band. The six members all have different backgrounds musically, get they've taken their unique sounds, blended them beautifully, and resulted in soul-pop sweetness that's fresh, familiar, fun, and fabulous.

Scruffy Pearls features Carly Brooke on vocals, RJ Gatsby on keys, ukulele, harmonica, and acoustic guitar, Parker McAllister on bass, Renee Hikari on Drums, Billy Pearson on electric guitar, and Adam Abresch on trumpet.
Old-meets-new for a timeless quality that teens can groove to, millennials can move to, and even their parents can approvingly sing along with. Influenced by the likes of Randy Newman, Fleetwood Mac, John Legend, and then some, Scruffy Pearls is making their way around the Big Apple, opening for bands including Lukas Nelson + Promise of the Real, Lawrence, and Parsonsfield.
As they are onto their 2 nd EP, Scruffy Pearls has already caught the attention of movers and shakers in the industry. NBC's Today Show's Jenna Wolfe describes their special sound as, "A beautiful engaging mix of Amy Winehouse and Mumford and Sons that gets me all excited." And Radio Woodstock's DJ MK Burnell raves, "They fill the room with their energy and talent. A killer band!"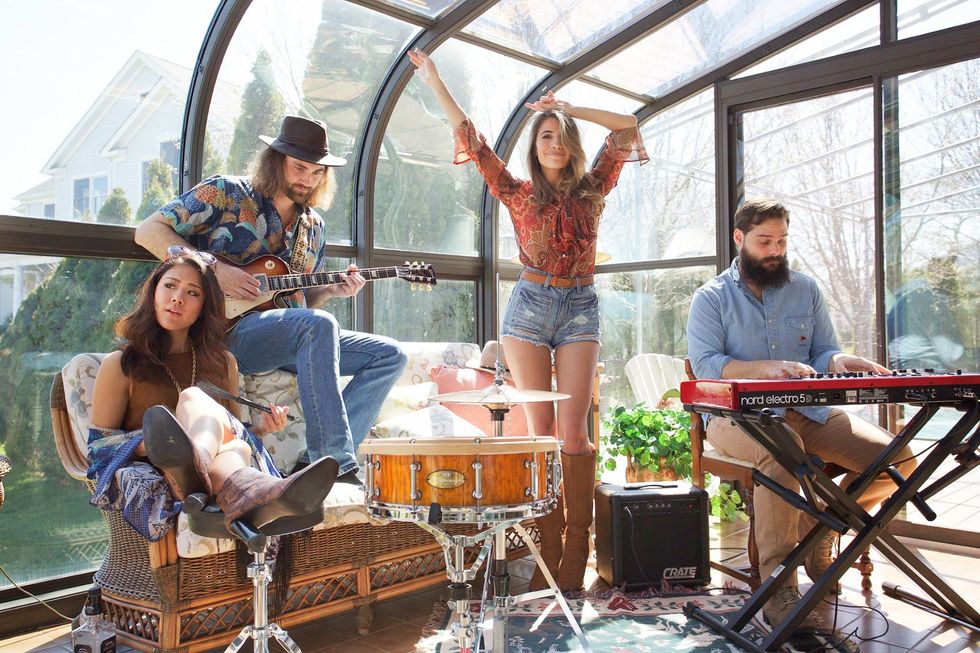 Scruffy Pearlsfacebook.com
Six = success for this multi-genre group. They share their engaging and eclectic style in this powerful playlist, mixing classic with current, keeping it cool with every song selection.
---
THE BREAKDOWN
1. Lovely Day- Bill Withers
A feel good song with soul and heart. The perfect song to set your alarm clock to. Bill has a knack for writing positive uplifting tunes, that also have depth and honesty to them.
2.Good Things- Scruffy Pearls

This song was our first single inspired by the ups and downs of our dream chasing. Facing rejection over and over can be mentally grueling, but we decided to put a positive spin on it because we believe that nothing can destroy your dreams as long as you keep loving what you do and doing what you love.
3. Hold on- Alabama Shakes

Love blasting this song in the car getting out of the city! Alabama Shakes is hands down one of the best live bands today and we love the powerful soul roots sound. Brittany's voice lights a fire in you and in this song, you can hear her pain, but also her self-assurance and that things will work out.
4. Golden Hour- Kacey Musgraves

We've been hooked on Kacey Musgraves for her catchy songwriting, and her voice that has this sweet yet melancholy feeling. The lyrics are minimal, but it truthfully captures that feeling when you know something or someone is currently in the right place at the right time in your life. Also, the tasty few seconds of the guitar solo sounds like it pays tribute to that classic Glen Campbell sound and gives you a nostalgic feeling.
5. The Beautiful Ones- Prince

Prince singing this song in the film Purple Rain was such an iconic moment! The song itself takes you on a musical journey and explores all types of sounds production-wise that it sounds fresh and new every time you listen to it. He has these sacred and vulnerable vocal moments, and in the end, he explodes with his all which is just fascinating to be able to capture in a recording. But he's Prince, so go figure, right?
6. Sincerely Jane- Janelle Monae

This funky tune is so unique and sexy. Janelle isn't afraid of taking risks vocally, production-wise, and lyrically. A perfect song to walk through the city grooving to.


7. Wait for the Moment- Vulfpeck

"Wait for the Moment" is the first track off of Vulfpeck's third EP, My First Car, and the first time they introduced us to vocalist Antwaun Stanley. His unique and soulful performance makes a relaxed vibey song into a catchy classic. I also love the tasteful and organic production on this record letting listeners connect with the songwriting and performances – not to mention, who doesn't need a bass solo every once and a while
8. Down the Road- C2C

We defy you to listen to "Down the Road" by C2C without bopping your head like you're one of the Roxbury guys. The group is made up of four DJ's from France all contributing their turn tables into something way cooler than the sum of their parts. This track was the first single off their debut album, Tetra, which brings together areas of soul, gospel, blues, hip hop, electronica, and more. We personally love it when artists take inspiration from diverse places and intentionally deliver something that moves us forward to new and exciting spaces. Do yourself a favor and turn this one up to 11.
9. It Was A Sin- The Revivalists

This is a very honest and reflective song lyrically that's produced with a mixture of sounds we really dig. We love the line "I took out more than I put in, I got fat while you stayed thin." There is something pleasantly haunting about the lyrics and production.
10. Love Song- Scruffy Pearls

We are a romantic bunch and writing love songs has always been one of our favorite things to do. This song is about the ups and downs relationships go through. Love changes over time, but there are always ways to keep the magic alive.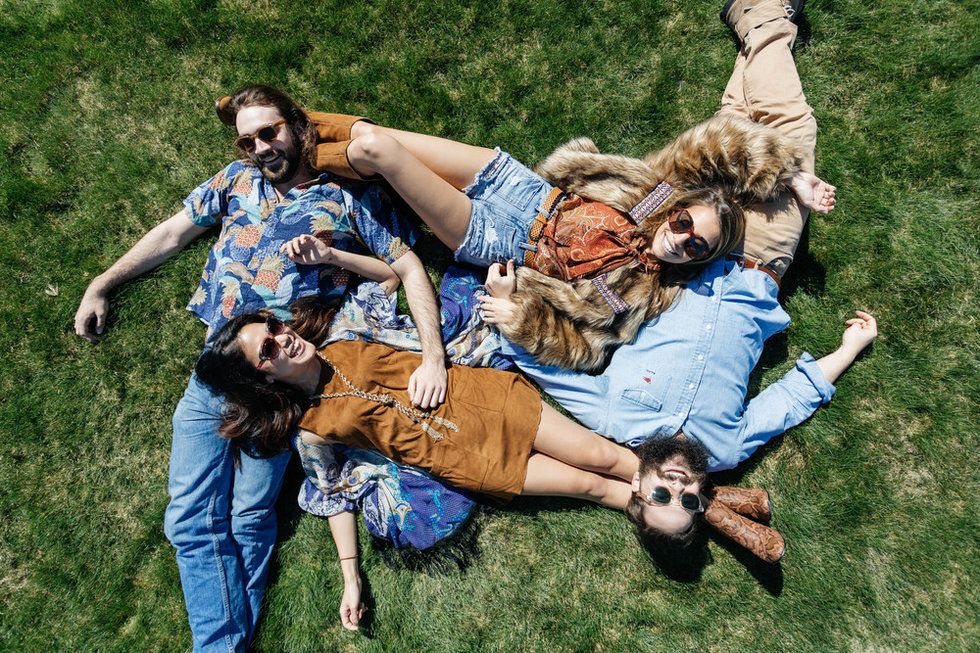 static1.squarespace.com
---
Melissa A. Kay is a New York-based writer, editor, and content strategist. Follow her work on Popdust as well as sites including TopDust, Chase Bank, P&G, Understood.org, The Richest, GearBrain, The Journiest, Bella, TrueSelf, Better Homes & Gardens, AMC Daycare, and more.
---
POP⚡DUST | Read More…

MUSIC MONDAY | Chris Jobe gives us some "Love in the Morning"
MUSIC MONDAY | Do You Got The Chills?
MUSIC MONDAY | Playlist Takeover by Megan Davies
---