MUSIC
MAY 14 | Chill this Summer with an acoustic version of "Doesn't Matter"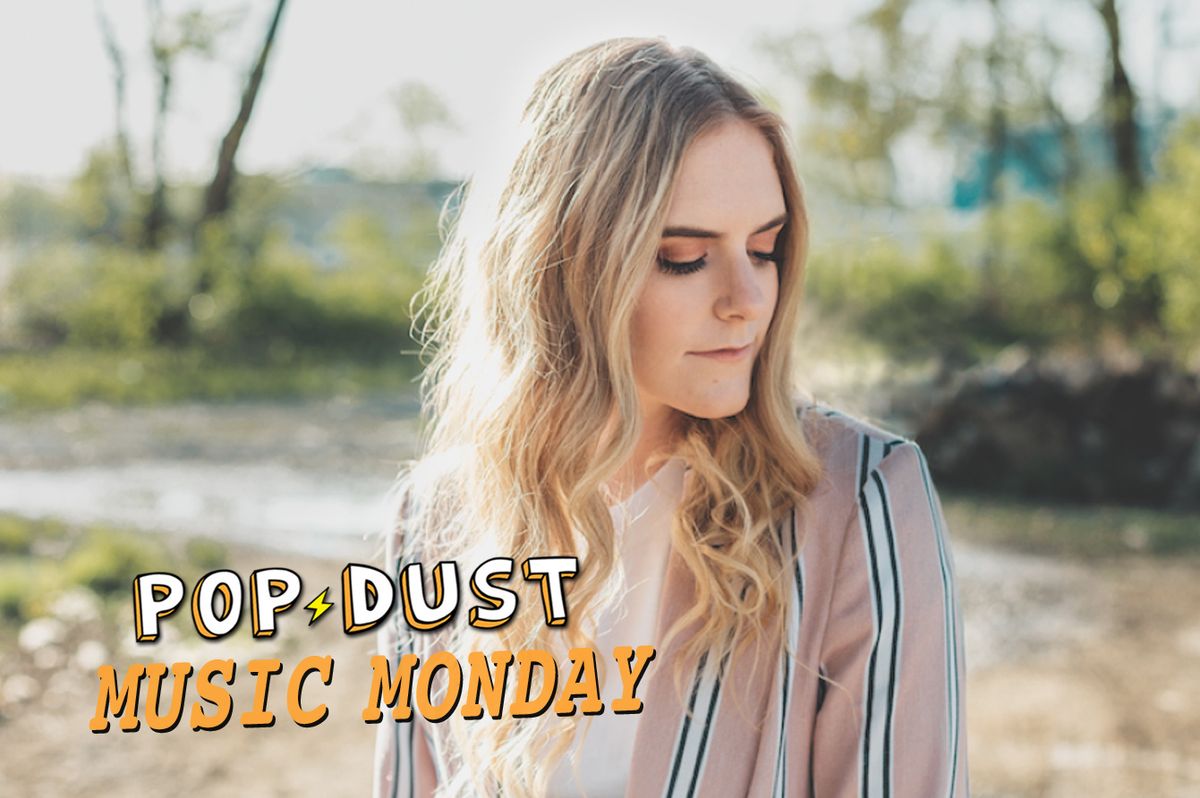 THE MIX | Chill Summer Kind Of Vibe
by Megan Davies

05.14.18 | "This is a playlist of what I'm jamming out to right now! Its a mix of good summer looks and chill vibes by some of my favorite new artists, with some classics that are sure to get you moving this Monday." -- Megan

Nashville, Singer songwriter, Megan Davies released her new single "Doesn't Matter." The song is about overcoming bullying and how it doesn't matter what happens. Stay strong and discover who you truly are. It is the next new song that is "Brave" (Sara Bareilles) And "Fight Song" (Rachel Platten) kind of ballad. Her debut original project, "Bad Poetry" EP, was released July 2017.

Check out the impressive Official Music Video for her song "Doesn't Matter"
Megan Davies is well-known for her acoustic covers and mashups on YouTube, where she collaborates with both her sister, Jaclyn, and some friends in Nashville community. Since then, her creative stylings have garnered her over 175 million views and 1.2 million subscribers. Her influencer status has offered up many amazing opportunities. From collaborations with the Red Cross & American Cancer Society to performing for Hugh Jackman, Zac Efron, Zendeya & the creators of The Greatest Showman and attending the films premiere in New York City.

This completely independent project has amassed over 2.2 Million Spotify streams and the title track from the EP is now playing Sirius XM's, The Coffee House station. Watch the acoustic version of "Doesn't Matter"
---
THE PLAYLIST
1. "New Light" John Mayer: The groove of this song is just too good, and the guitar lines are icing on the cake.
2. "1950" King Princess: I love pop songs with interesting lyrics and this one hits all those boxes.
3. "Don't Stay" X Ambassadors: Sam Harris's vocals in this are on point. Big fan of this band.
4. "A Few Things" JP Saxe: A song I stumbled on recently in Spotify. Can't stop listening to it. He was also featured on the Live performance series, Popdust Presents.
5. "September" Taylor Swift: Recorded at The Tracking Room in Nashville. Taylor nailed this cover of Earth, Wind & Fire. Really cool take on a classic song.
6. "IDGAF" Dua Lipa: One of my favorite songs on the radio right now, so catchy!
7. "Mine" Bazzi: Can't help but move to this song. An awesome beat and melody.
8. "Wild Love (Acoustic)" James Bay: I have a bit of a crush on James Bay and this acoustic version of Wild Love is everything.
9. "Adore" Amy Shark: Another recent Spotify find for me. Love the whole vibe of this one.
10. "These Days (feat. Jess Glynne, Macklemore)" Rudimental: Love all of the amazing artists featured on this song. Perfect song to close out this mix for the summertime right around the bend.
Keep the Playlist going with songs from Megan Davies on Spotify
---
Dan Victor is editor of Popdust and producer of Popdust Presents. He is also a music producer, bassist for Low Profile (live hip hop) & The Coldpress (indie rap) and front-man for Ductape Halo (indie rock). Follow on Youtube.
---
POP⚡DUST | Read More…

MUSIC MONDAY | Tattoo Money boosts the "Levels" of Love
MUSIC MONDAY | Do You Got The Chills?
MUSIC MONDAY | Laid Back, Rainy Groove
From Your Site Articles
Related Articles Around the Web