FILM
The indie-movie heartthrob will be bringing his jawline to a sci-fi classic this December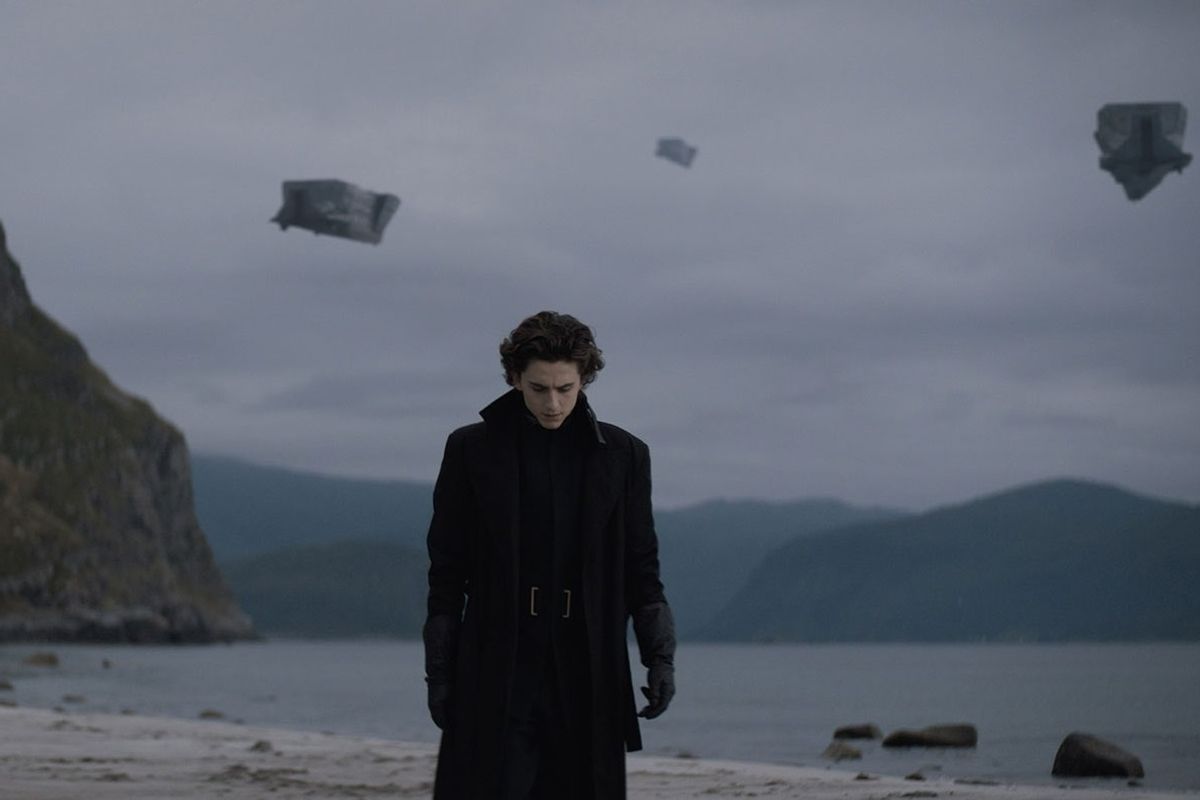 Frank Herbert's Dune trilogy has received multiple screen adaptations over the years.
But with Denis Villeneuve—the visionary director of Arrival and Blade Runner 2049—teaming up with indie-movie heartthrob Timothée Chalamet for a new take on the sci-fi classic, a whole new generation is about to be introduced to sandworms and the spice. The first sneak peak of Chalamet in costume—dressed all in black, with spaceship in the sky behind him—has just been released, and is already hinting at the menace and ambiguity of the film. With that in mind (and with spoilers ahead) let's look at the universe of Dune and the character of Paul Atreides, whom Chalamet will be portraying in the new film, scheduled for release in December.
When the series begins, the known universe is ruled over by Emperor Shaddam IV, and Paul Atreides is a privileged teenage member of an aristocratic family that is about to be exiled from their home planet to rule over the desert world of Arrakis, commonly known as Dune. Little does Paul know, this upheaval of his spoiled life is actually part of a secret plot against his family. Before long Paul is left to fend for himself in the wastelands of Dune, and he must develop skills in strategy and combat in order to survive, while exposing himself to the dangerous, addictive drug melange (the spice) to unlock his psychic powers.
While Paul's story invites us to side with him as he avenges his family and frees Dune and its spice mines from the hold of the cruel empire, Paul's ascension to political power as an unquestioned, godlike figure opens questions about the role of charismatic leaders in global (or interstellar) events. Is Paul actually the hero that he seems to be—a super-powered savior? Or is he a drug-addicted, genocidal fascist? As Herbert said of his epic saga, "The bottom line of the Dune trilogy is: beware of heroes."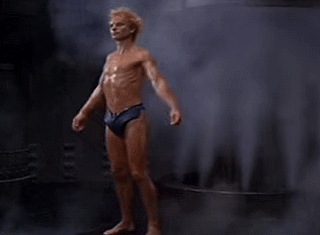 Sting in David Lynch's "Dune" (1984)
While Dune is a big budget sci-fi adventure and marks a distinct break from Call Me By Your Name and the kind of movie Chalamet has become known for, the nuance of the original novels and the directorial subtlety that Villeneuve brings to the table should make for a film that is much more than just a simple blockbuster. That said, it will never live up to Sting in a metallic speedo.

Still, Vanity Fairhas released preview pictures that hint it's trying.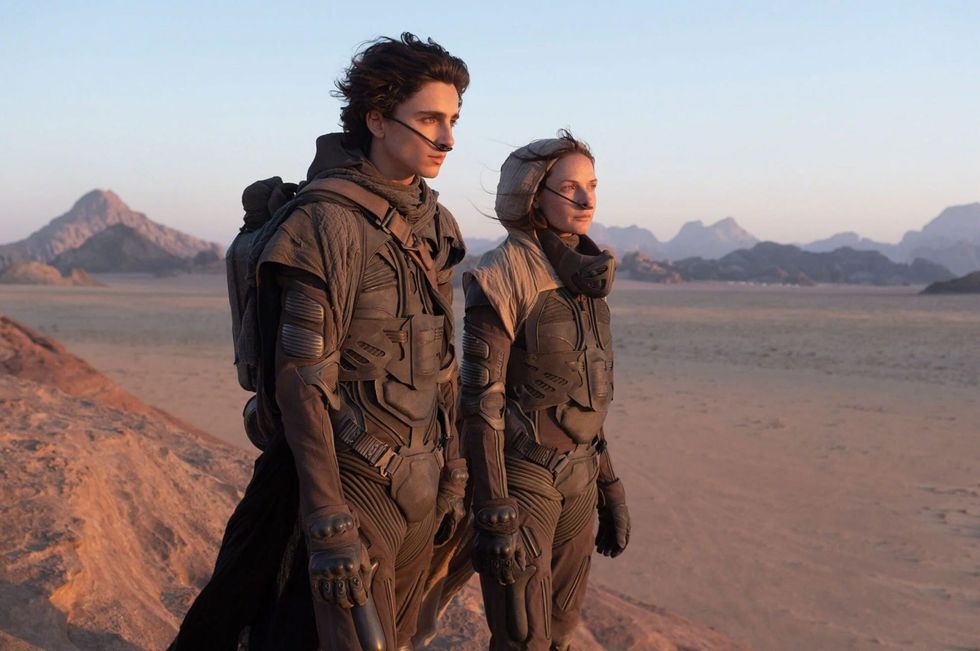 Vanity Fair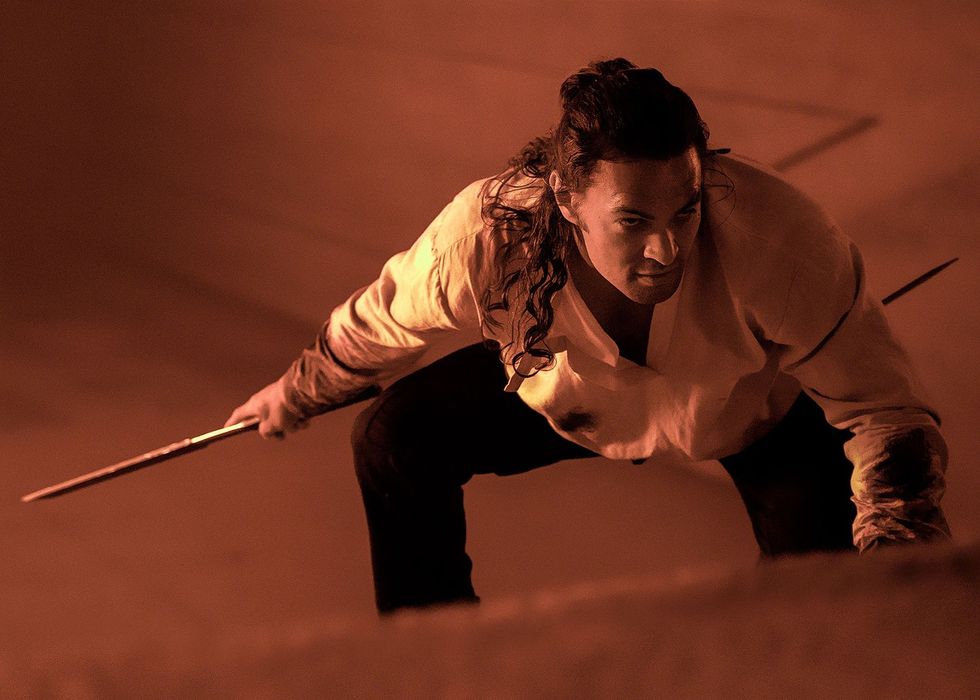 Vanity Fair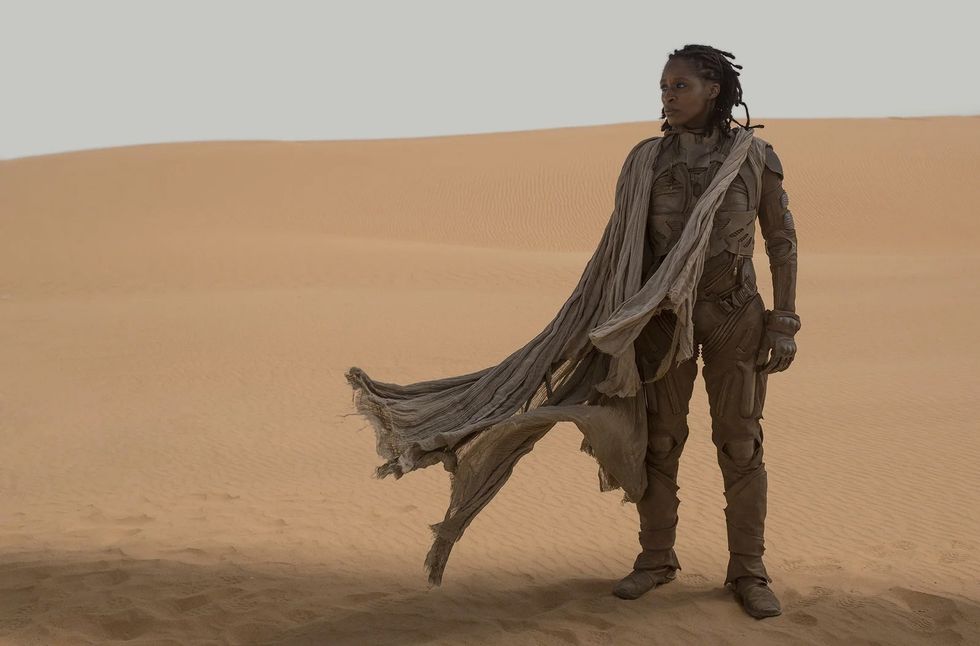 Vanity Fair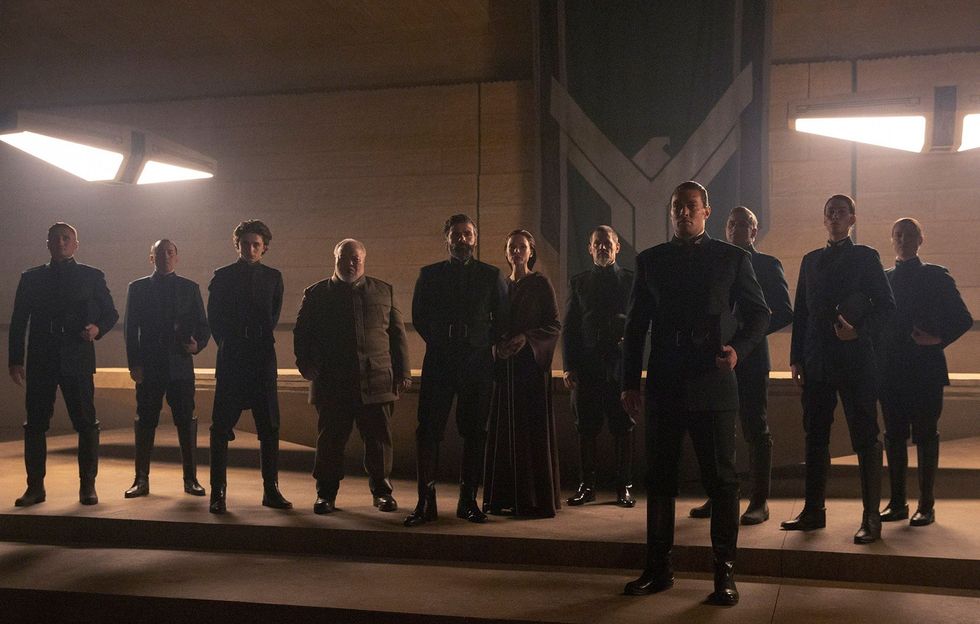 Vanity Fair