Film News
The new The French Dispatch trailer has left us feeling upset and...horny.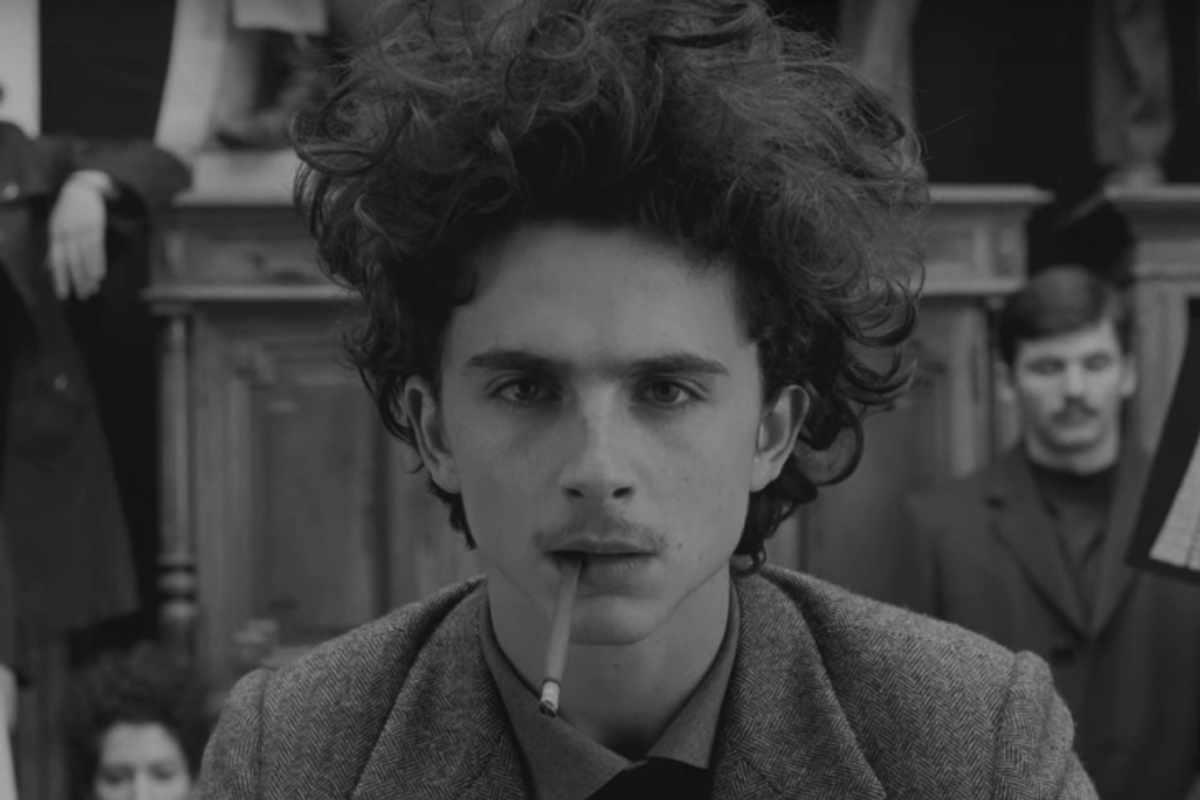 There's a lot of expected things going on in the new trailer for the upcoming Wes Anderson film, The French Dispatch.
Bill Murray does dead pan, Saoirse Ronan has piercing blue eyes and a look of wistful consternation, Owen Wilson bafflingly continues to use his real voice while acting. It's all pretty much business as usual—until about 1:14, when an unsettling oddity presents itself.
It would appear that at around this point in the trailer, we see Timothée Chalamet with...something on his upper lip. I leaned in closer to the screen, wondering if perhaps it was just a trick of the light; surely it's not real, right? But then, as the trailer draws to a close, the truth hit me like a sledge hammer. Timothée is, indeed, sporting something like a mustache.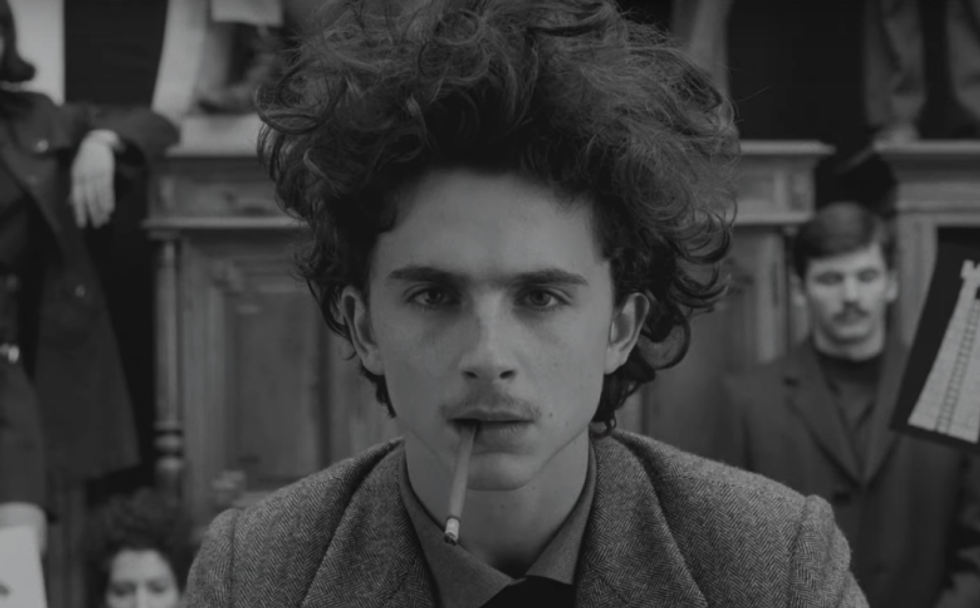 My first reaction was repulsion. The mustache is so thin and so unsure of itself that it's hardly a mustache at all. If anything it's a flimsy wish, a dream of facial hair to some day come. For Timmy to ruin his otherwise angelic face this way? Tragic. Whoever made this directorial choice should be put in the stocks for daring to interrupt the delicate, bird-like flow of his porcelain face. These were my first thoughts.
But soon, something else began to set in. A kind of...nostalgia. This particular 3-inch strip of fuzz is not unfamiliar to me. It's a look that has been sported by every lanky, sleepy-eyed, weed-smoking Brooklyn hipster I've ever allowed to give me a UTI. This same faint shadow of a mustache has sat above the lip of every friend's-older-brother-who-dropped-out-of-college I pined over at 15; every video game playing, Colt 45 drinking, self ascribed "free thinker" who haunted my pubescent dreams in their beanies and torn Vans sneakers. This is the face of the dirty hipster you wish wasn't hot. This is the face of the preferred type of every girl who's attracted to Timothée Chalamet's unsettling lankiness, doll-like features, and air of nonchalance. This is Timothée Chalamet: fully realized.
You can love the mustache or you can hate the mustache, but you must accept the mustache. It was inevitable. It's what we were asking for, for better or for worse.