COLUMNS
#WomanCrushWednesday | Loren Gray
Social Media Queen and Singing Sensation Dream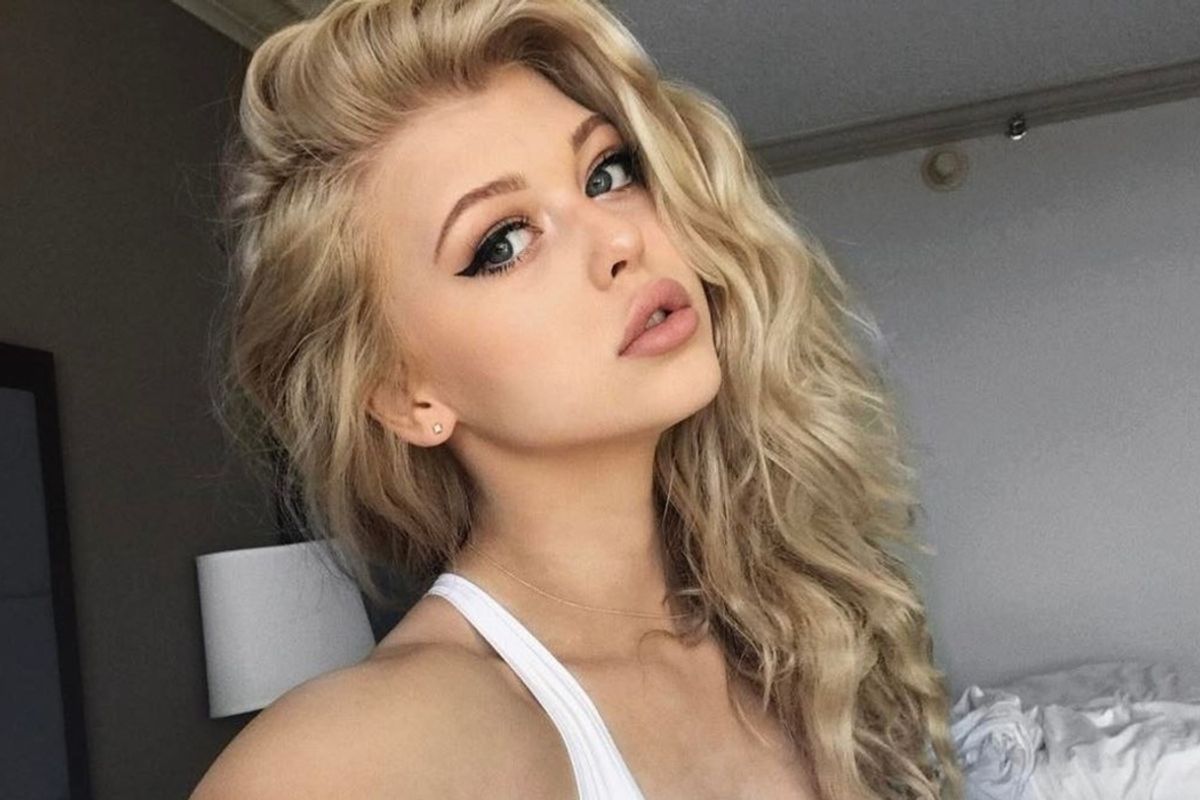 Press Photo
"I feel so lucky to be in the company of such strong female power!"
Loren Gray - My Story (Lyric Video)www.youtube.com
Women are killing the pop music game, and music lovers couldn't be happier! Each week in our column, #WomenCrushWednesday, we'll feature an interview with a kick ass lady whose tunes are blessing our playlists.
This week, we're turning our spotlight to Loren Gray, who has recently released some amazing new music. But maybe, if you're one of her 14.2 million Instagram followers, you already know what's new with the blonde bombshell. Loren spoke with Popdust about how Instagram has influenced her career, what she loves about getting to connect with her fans, and what she has in store for fans next.
---
How did you get interested in music?
I've been interested in music my whole life. Music has gotten me through really great times and not so good times. I've always had a passion for singing and performing. When I was younger I used to perform for my family and friends in the dining room. Growing up, I also loved poetry, now, being able to mold the world of music and poetry together through my songwriting is so perfect for me.
You have an immense social media following. What do you love about connecting with fans?

I love connecting with my fans because it feels like I constantly have friends who have my back no matter what. I have a special bond with my fans, and they really are more like family to me. When I meet them in person it feels like we already know each other. I never want my fans to see me as someone unreachable, I always want us to feel connected. I want them to know that I'm just like any other teenager who worked hard and was given the chance to have a voice on a platform and I used it. I want to encourage them to never be afraid to use their voices.
On YouTube, you have a huge presence. How did you get started making videos?
I've always been into YouTube, all the way back to when I was 9 years old watching Jenna Marbles, I would watch her every day after school. Once I started growing my own platform, I gained more confidence to make my own videos. It's a creative outlet and has been such an organic way for me to connect with my fans and give them insight into my life.
You made the switch from the east to the west coast. What was the most difficult part of making the move?

The most difficult thing about moving from Philly to LA was leaving my family. My mom lives in LA with me, but my dad is still working on the east coast, and my sister is based in PA as well. I miss them every day, but we make it work. LA has a different personality, a different way of life, and everything is on such a bigger scale. Even though it's been a big life change, it's all been worth it!
You are still a teenager. What is it like to have so much fame at your age?
Having a following as a teenager has its pros and cons. I'm so grateful to have a platform to pursue the things I'm passionate about and to have millions of amazing fans. However, I leave myself completely vulnerable, the world gets to watch me grow up, which can be scary. Every mistake that I make is amplified, so I've had to do a lot of growing up really quickly. I also feel a tremendous responsibility to be a positive role model to my fans that look up to me, it's not something I take lightly and I hope I can make them proud.
What has been your experience as a woman in the music industry?

So far, my experience as a woman in the music industry has been amazing. I am surrounded by so many creative and talented women that are strong and inspiring. From my team at Virgin/Capitol Records to the songwriters I work with, everyone has been great. Recently I've been writing a lot with Bonnie McKee, who has not only taught me how to be a better writer and musician, but also encourages me to be a strong and hardworking woman. I feel so lucky to be in the company of such strong female power!
Tell us a little bit about the recording process for your single "My Story".
"My Story" was one of the first songs I ever recorded. It was a bit nerve-racking, but it was also one of the first times I got to explore songwriting in a studio setting, which was amazing. I had a lot of fun with the whole process and it made me realize just how strong my passion for writing and recording music is.
You have released videos of interviews you've done to correspond with the song. Why did you decide to do this?
I always like to bring my fans deeper into the process of anything that I do. I want them to understand what things mean to me and why I do them. The interviews and video content was the perfect way for me to share "My Story" more in depth.
What is coming up next for you?
Definitely more music coming in the very near future. I've been in the studio constantly, and I am so proud of all the work my team and I have done. I'm also going to be part of some amazing campaigns, and will have the opportunity to explore the realm of fashion even more!
---