MUSIC
The young songstress impresses us with her strong will and ambition
"If you really want to make something of yourself, you have to be willing to do whatever it takes to make that happen."
Women are killing it in the music industry, and song lovers couldn't be happier! In our column, #WomenCrushWednesday, each week we'll feature an awesome lady whose tunes are blowing up our playlists and ask them about their musical journey.
Most of us at eighteen are just trying to get out of high school, but Nina Lee is already well on her way with a successful music career. The soulful singer is pursuing her dreams and many have taken notice. Find out what it's like to be young and in love with music, what Nina Lee loves most about performing live, and how her great-grandparents' love story inspired one of her most recent songs.
---
How did you become interested in music?
Music has always been my passion. For as long as I can remember, that is the one thing that I always wanted to do. My dad, who is a guitarist, never pushed me into music but encouraged me to pursue my dreams, which happened to be music. He always tells me that he created me to be his very own lead singer for his band. Music is a universal language that can touch every person differently, and that is the beauty of it. I have seen the true power of music, and it has empowered me throughout my life to make a career of it. There has never been anything in the world that I am more passionate about or connect with more than music. It provides me with every emotion I need, and allows me to create emotion in my own music.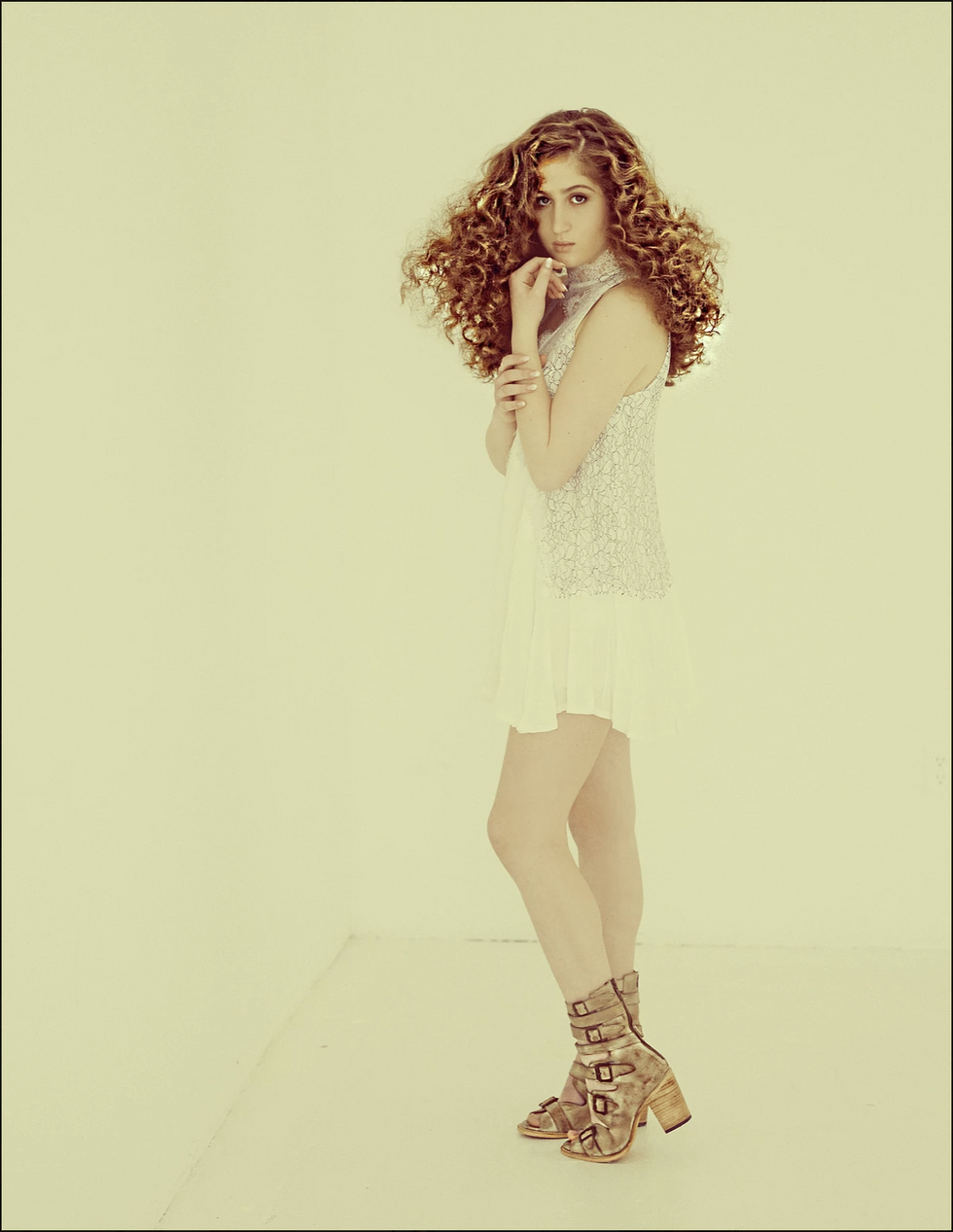 Nina Lee Music
You're only eighteen! What's it like being that young and getting attention for your music?

It's amazing. I have never been scared of putting myself in the spotlight, because I actually prefer it there. I thrive under the spotlight, and being able to get attention and feedback from performing is my biggest dream. It is surreal that what I have always wanted in life is coming true. I am humbled and honored to hear what people think of my music. It really is an indescribable feeling to perform and be on stage, so when people are able to understand that, there is no feeling other than utter happiness.
Who are some of the artists that have inspired your sound the most?
I am inspired by a vast variety of musicians that I have grown up listening to and learning from. I am inspired by artists like Billy Joel, Amy Winehouse, Adele, Frankie Valli, etc. I am greatly influenced and inspired by my dad Andy, who has always shown me that anything I set my mind to is possible. He has shown me unconditional love, and he has shown me what hard work, persistence, and true determination looks like. Through all of these people who have influenced me, I have been able to create my own unique sound. I have never felt confined into a box, and always felt free and able to express myself through my craft.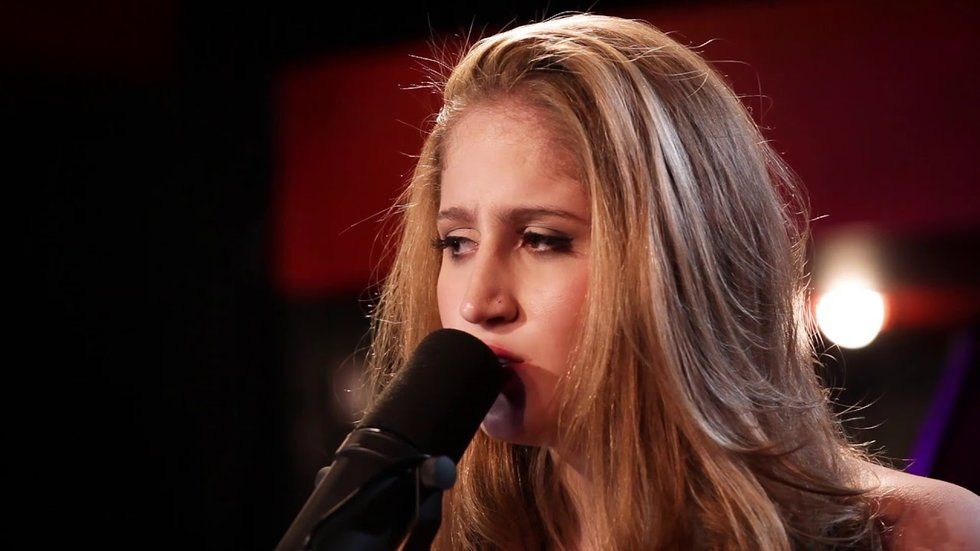 i.ytimg.com
What do you think about the role that women play in the music industry today?

I have been lucky enough to grow up surrounded by strong, independent, and resilient women who have shown me strength and support. Women in the music industry have to have broad shoulders, and they are tough as nails. If you really want to make something of yourself, you have to be willing to do whatever it takes to make that happen. Having an opinion does not make you stubborn, having good core values, does not make you closed off, and knowing what you want does not mean you are self-centered. Today, more than ever, women have the chance to stand up and spread their message, and many women in the music industry have done just that. My hope is that we continue to be voices for change, and try not to revert to old habits of the past.
You wrote a song about your great-grandparents. Why were you inspired to tell his story?
I wrote "Airborne" because I didn't want my great-grandparents' story to be forgotten. No love story is perfect, but theirs was pretty close. It is a story of true love, heartache, and unconditional unwavering support. My great-grandmother has been such a strong force in my 18 years on this Earth, and I wanted to acknowledge the strength that she has brought to my whole family. She planted the seeds for our family tree, and she has watched it grow. When my great-grandfather passed away, I was only 12. I did not know how to explain what I was feeling towards my grandmother. It took a few years to fully comprehend what had happened, and I finally was able to write her "Airborne," as a nod to her and her strength throughout her life. I wrote it so she would be able to hear it and know how I truly felt about her. I wrote it to tell the world the story of Mary and Andrew Torregrossa. I wrote it so the love they shared would never be forgotten.
You've also experienced bullying. How has music helped you through that?
Being a young girl, and getting bullied is really hard. Having an outlet to funnel all of that negativity into is what helped me through those hard times. I was really blessed to have an escape like music that I could always turn to. Not everyone has that outlet that they can channel everything into. I was able to articulate my feelings into songs that would become my armor against the bullies. I grew stronger from the experience, and I was able to find so much more of myself throughout that experience which helped me to become a more well-rounded person in the end.
You've been gigging around NYC. What do you enjoy about the live performances of your songs?
I enjoy the reaction. I love to look into the crowd and see my loved ones, along with faces that I am not familiar with. The reaction that my family gives me is the same from strangers, which fuels me. When I am on stage, nothing else in the world matters and that is the only time where I don't have to overthink every minute detail of what I am doing. On stage, I feel absolutely fearless, which allows me to be completely myself. That is really what it is about for me. The high of performing, and the reaction of the people who hear my music.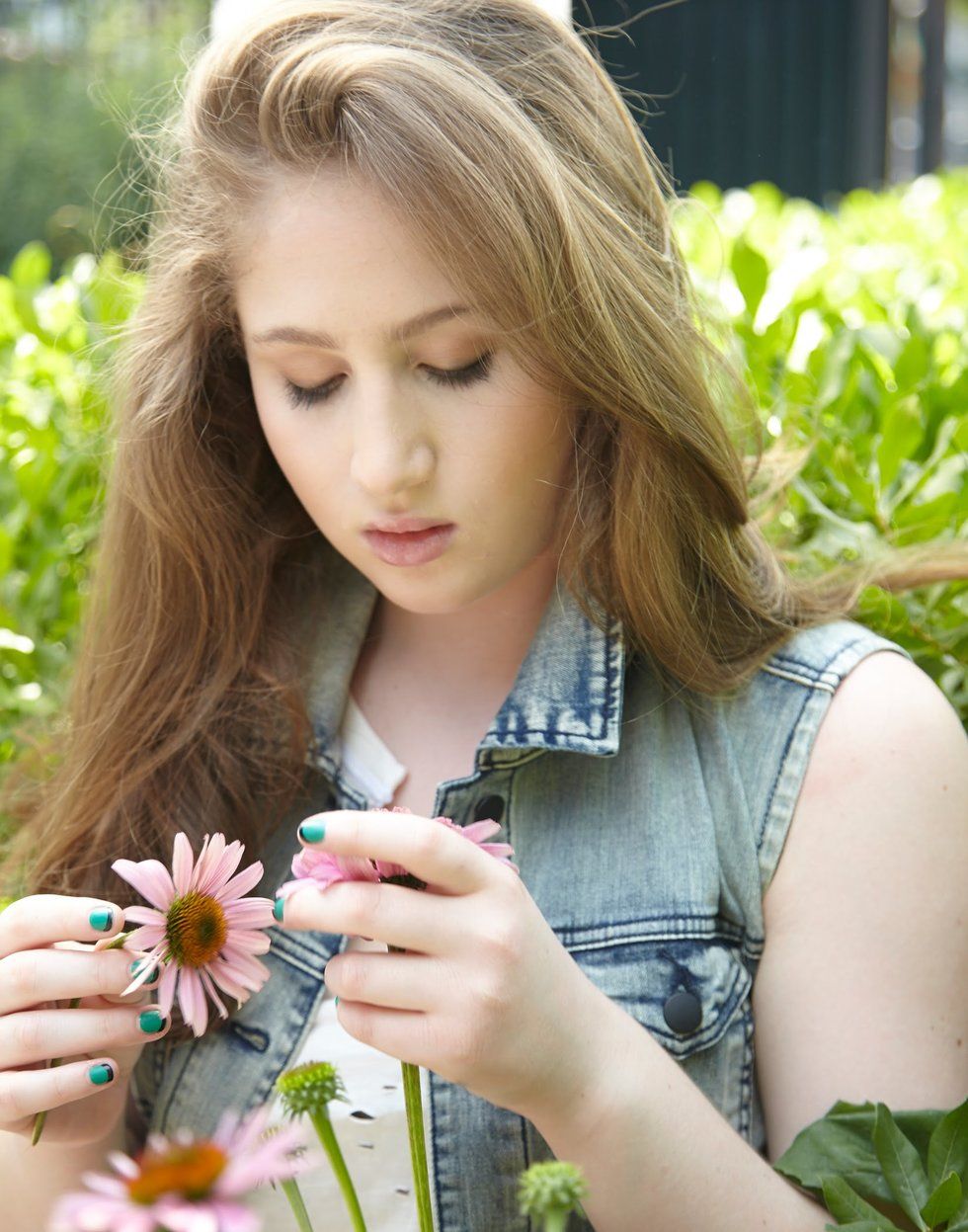 i.ytimg.com
Have you any favorite songs off your EP, "Snapshots?"

I really love the song "Safe Place," because although it is sad, it still conveys a really necessary message. Being sad, and scared is a natural human emotion and it should be talked about. "Safe Place" is a reminder that you are not alone, and no matter what, you are just the way you are supposed to be. It makes me happy to hear the song, because I realize how far I have come as a person, and the things that I have accomplished since then.
What's coming up next for you?
I have more gigs coming up throughout the year, as well as some interviews that I am very excited about. I am writing a lot of new music and excited to release more songs, and put myself out there on a continuous basis. I am really excited, nervous, and hopeful for this year and all of the wonderful things that will come.
---
Rachel A.G. Gilman is a writer, a radio producer, and probably the girl wearing the Kinks shirt. Visit her website for more.

Have a female or femme-identifying artist we should profile? Send a pitch email to Rachel.
---
POP⚡DUST | Read More About Music...
#WomanCrushWednesday | Katie Jayne Earl
RELEASE RADAR | Premieres from Kevin Max and Mobley
Cardi B Has Plenty of Bars to Spare
---