CULTURE
Cue the breakup-song livestreams.
Celebrities often have money and relative stability compared to the rest of the world during quarantine—but they often lack the ability to maintain successful relationships.
We've seen some of our most beloved couples collapse during COVID-19. It's unclear as to whether these breakups were due to the stress of the virus, the struggles of self-isolating, or disagreements about what actually constitutes a "socially distanced" hangout, but regardless, goodbye to these perfect unions.
---
1. Cara Delevigne and Ashley Benson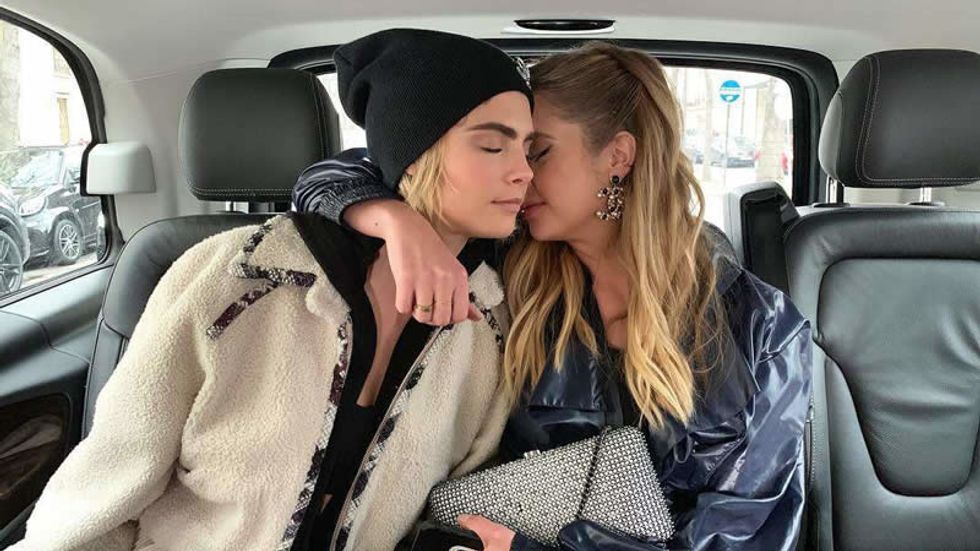 One of our very favorite couples here at Popdust (and across the world) was Cara Delevigne and Ashley Benson, who split after nearly two years of dating. The split apparently happened in early April, leading fans to fondly recall their happier early days. Remember the happy days when Cara Delevigne and Ashley Benson had just gotten each others' initials tattooed on their sides, and COVID-19 was still germinating inside a bat's stomach? Such innocent times.
2. Neil Gaiman and Amanda Palmer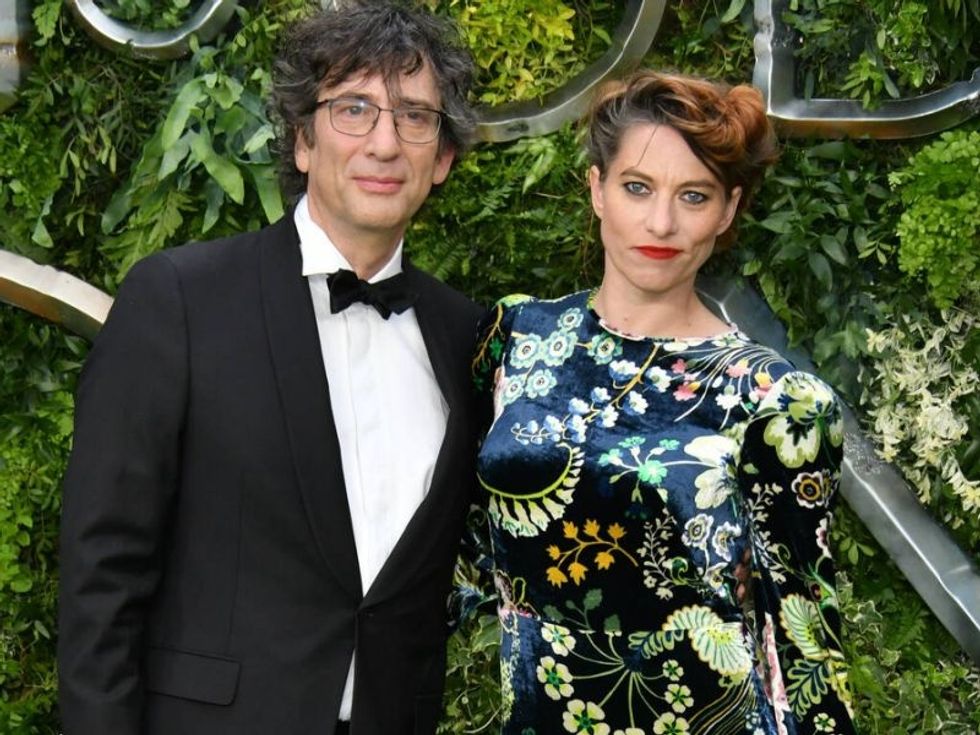 https://s.yimg.com/ny/api/res/1.2/.ruU16Lcahb37miu...~A/YXBwaWQ9aGlnaGxhbmRlcjtzbT0xO3c9ODAw/http://media.zenfs.com/en_SG/News/CoverMedia/image...
Fantasy writer Neil Gaiman and Dresden Dolls singer Amanda Palmer have broken up, according to a post by Palmer on Patreon. "Since people are getting confused and asking and my phone and inbox is blowing up with 'where's Neil?' a few times a minute … I can only gather that he's finally told the internet that he's left New Zealand, and I thought I would come here with a short note," she wrote, clarifying that she's still in New Zealand with their four-year-old son.
Thus concludes an artistic powerhouse of a pairing, for now at least. Gaiman is one of the most creative fiction writers of his era, Palmer is one of the most creative performers, and together their lives must have been full of inspiration and midnight conversations with the gods and things like that. Of course Gaiman's work is often about parallel universes where anything can happen, and so perhaps he's already opened up a portal to a world where COVID-19 never occurred and he's still writing about faeries in New Zealand; if so, can we join?
3. Kristin Cavallari and Jay Cutler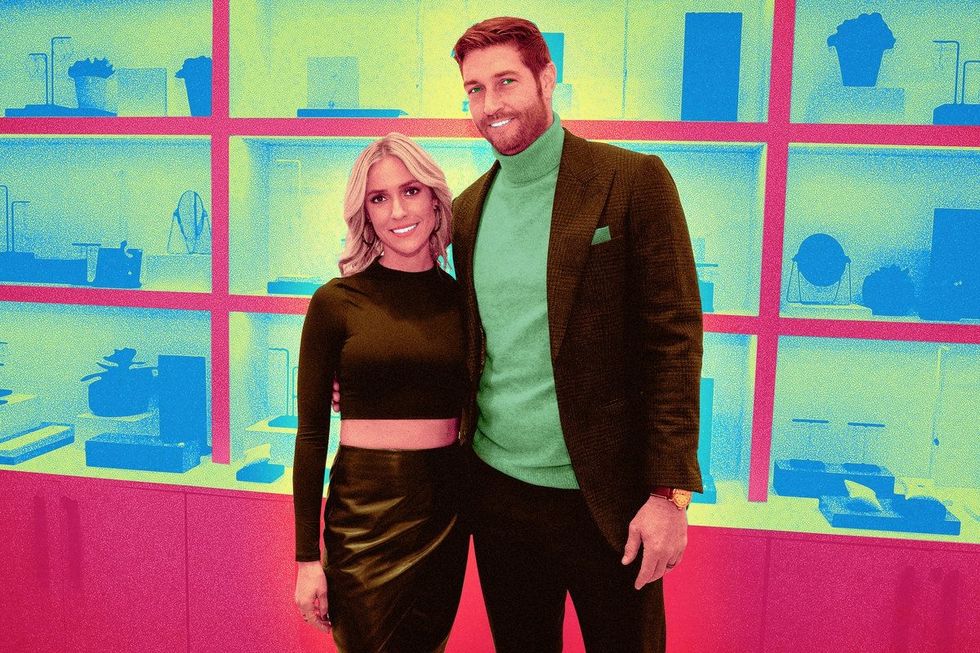 The Ringer
Reality TV star Kristin Cavallari split from NFL quarterback husband Jay Cutler after a decade together.
"With great sadness, after 10 years together we have come to a loving conclusion to get a divorce," she wrote on Instagram. "We have nothing but love and respect for one another and are deeply grateful for the years shared, memories made, and the children we are so proud of. This is just the situation of two people growing apart. We ask everyone to respect our privacy as we navigate this difficult time within our family."
4. Timothée Chalamet and Lily-Rose Depp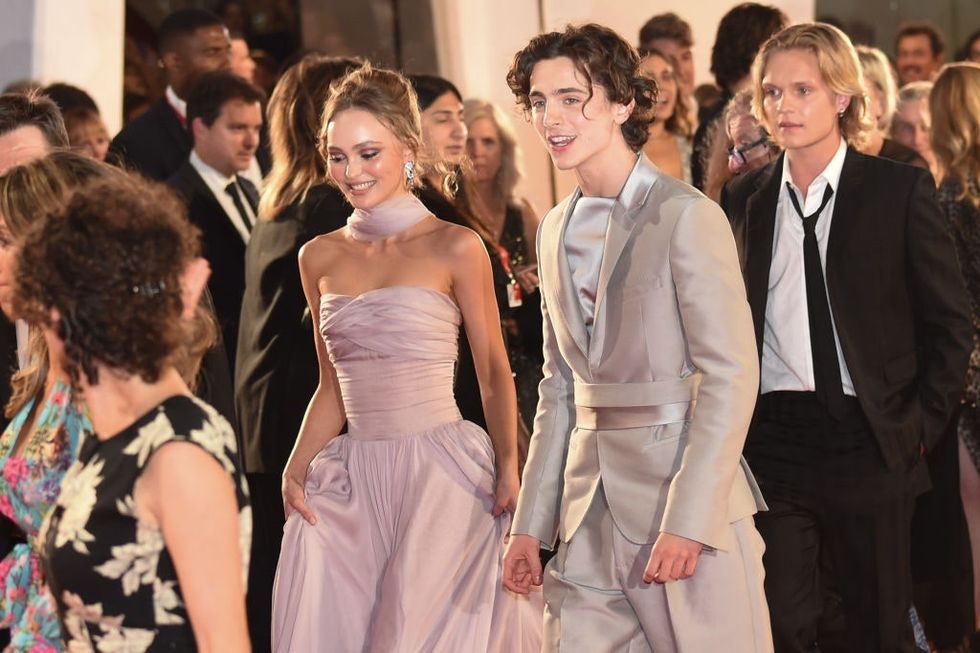 Ethereally beautiful, sometimes unsettling couple Timothee and Lily-Rose broke up after a year or so of dating and looking underfed but illuminated in various paparazzi photos, according to Vogue.
5. Noah Centineo and Alexis Ren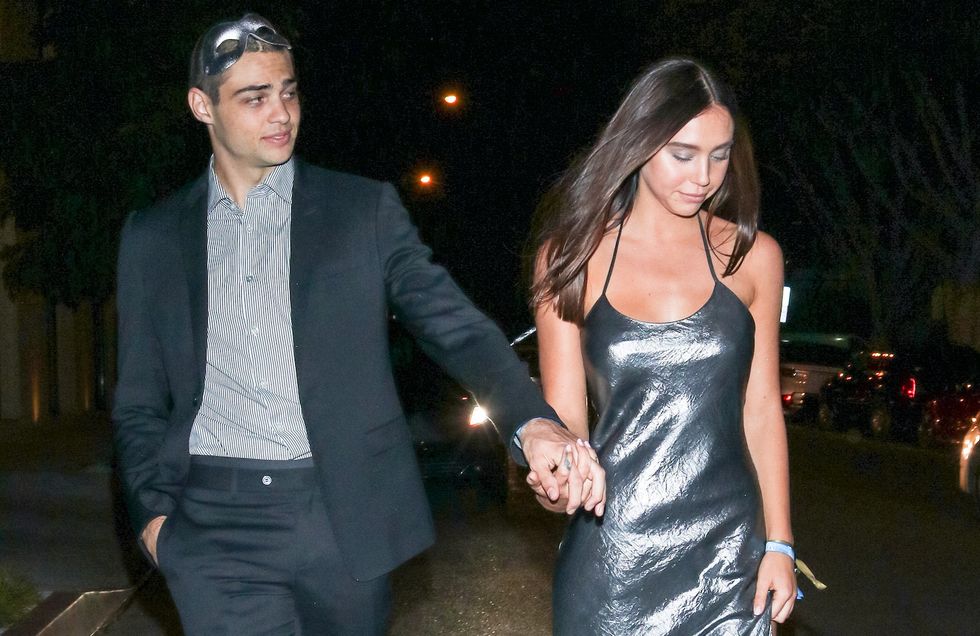 Celebrity Sightings In Los Angeles - October 27, 2019 GC Images
Maybe you missed Noah Centineo's moment in every teen rom-com that came out last year, but it seems like he's having his own dramatic missed connection. After a year together, the couple unfollowed each other on Instagram, meaning that the end of this breakup was probably rather ugly.
6. Channing Tatum and Jessie J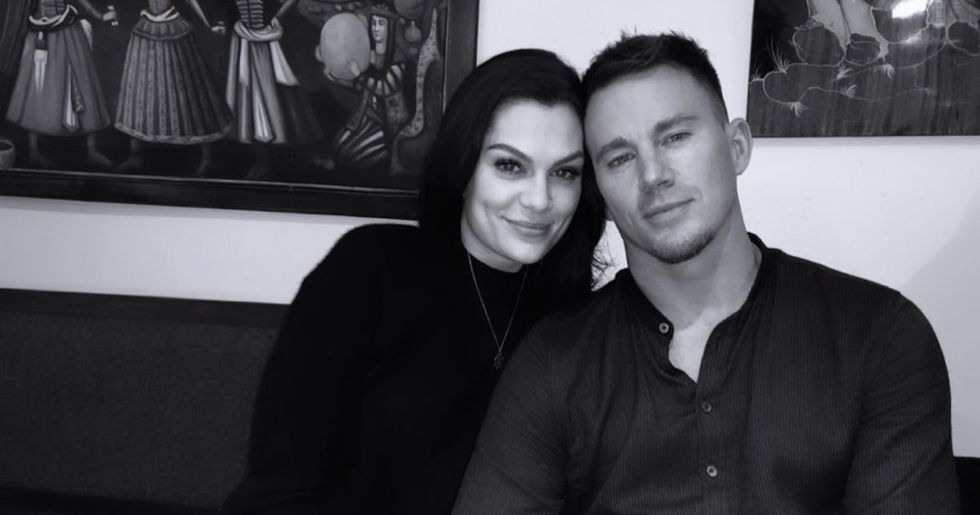 In Touch Weekly
You might not have known these two were dating, but it makes sense; they both had their heydays back in around 2011-2012 (the era of Magic Mike and "Domino"). Those were truly innocent times; Trump was a reality TV star, Barack Obama was president, the recession was over-ish, and I was 13 and my biggest worry was the earth science midterm. (Admittedly, I did almost fail it).
Apparently the pair has walked a rocky road. After Tatum divorced his wife Jenna Dewan in 2018, he dated Jesse J from October of that year through December 2019. The pair attempted to rekindle things in January, but it fizzled out.
Still, Tatum wrote a beautiful post on Instagram calling out trolls that were bothering his ex. "I don't usually address sh*t like this," he wrote. "Why don't you seriously think about what you're doing. It's hurtful and I ain't about it. If you can't not be a horrible hateful person on my page and support the infinite and untouchable beauty and woman that Jess is… please kindly get TF out of here. No one wants you here. Especially me."
That's true romance, right there, isn't it?
7. Ray Jay and Princess Love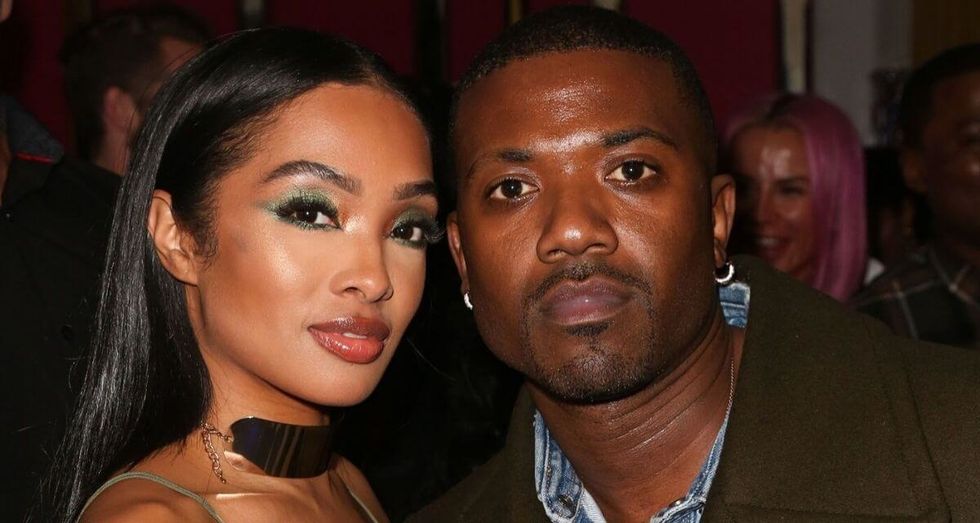 Newsreaderweb
The Prella Cosmetics founder split from the singer on May 5th, after four years of marriage. Though he hasn't been tested for the virus and isn't showing symptoms, Ray J is currently isolating in a hotel minutes from his LA home, waiting until the two-week period passes so he can see his kids again.
8. Colbie Callait and Justin Young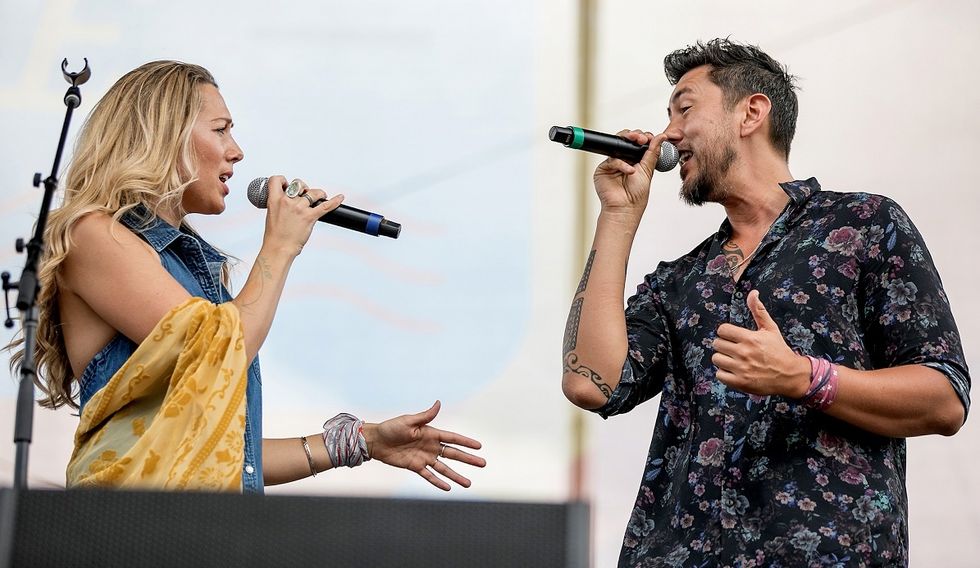 2019 CMA Music Festival - Day 4 Getty Images
The "Bubbly" singer has split from her fiance, Justin Young, after 10 years, but she assured fans that they're on good terms and will continue making music together. "This is difficult for us to share, but we want to be honest with you all," she wrote on Instagram. "After 10 wonderful years, Justin and I have ended our relationship. We started out as best friends and we will continue to be best friends."
Not all is lost, however. Our sources say Shawn Mendes and Camila Cabello are still going strong, as are Tom Hanks and Rita Wilson, now recovered from the virus; and Jada and Will Smith are still married, as far as we know. Ellen DeGeneres and Portia DeRossi's relationship may be on the rocks, but you can't believe everything you read online.
Some things never change; time keeps spinning on with no regard for all of us. Breakups, births, deaths—it's all part of the spiral of life, but that doesn't mean we aren't going to pour one out tonight for Cara and Ashley.
It's not easy to maintain a relationship when you're stuck inside 24/7 with someone, admittedly. Fortunately, Ariana Grande and Justin Bieber's new song "Stuck With U" may help with all that, but still, we'll all have to work on being a little more grateful for what we've got.
Ariana Grande & Justin Bieber - Stuck with U www.youtube.com