Culture Feature
15 Classic Commercials to Trigger Your '90s-Kid Nostalgia
Let these distilled doses of 1990s advertising take you back to a simpler time, when pizza came on a bagel and hair came in a can.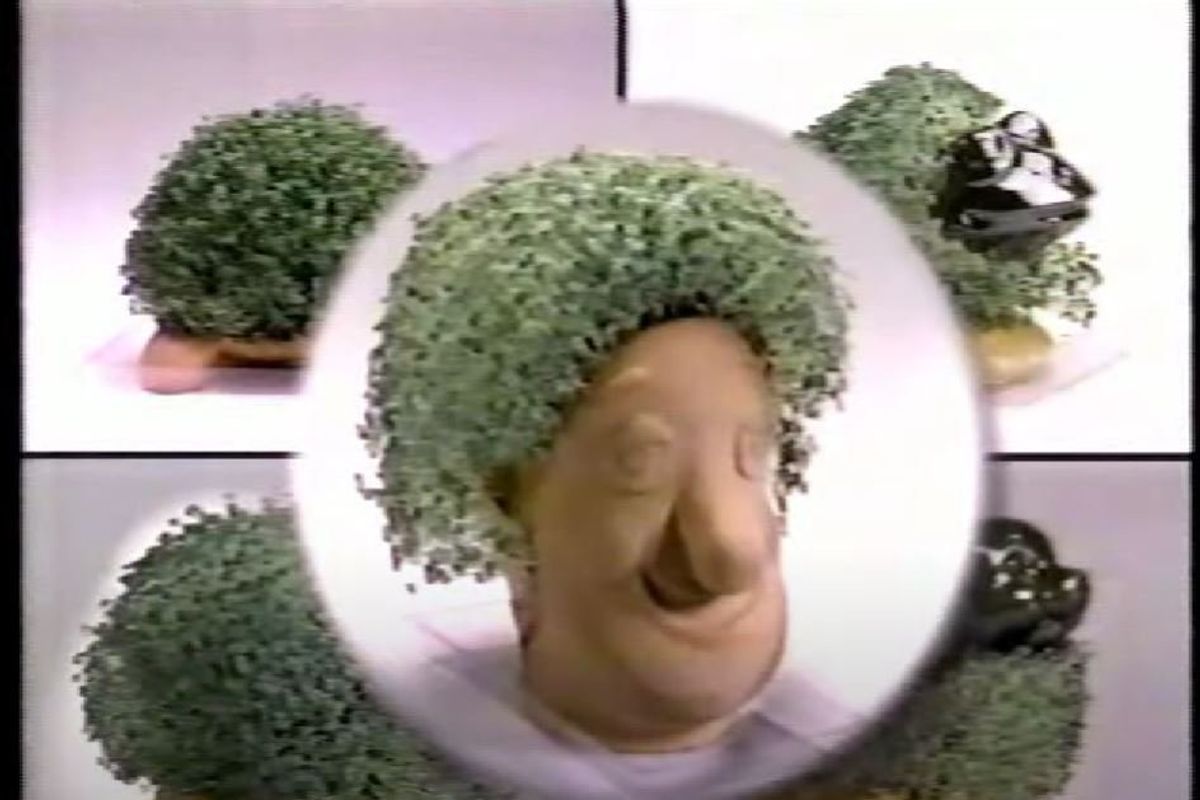 Photo from: Screenshot of Chia Head 1990s commercial/ Youtube.com
The field of advertising is designed to plant its simple ideas deep inside your subconscious.
As a result, your brain is overflowing with jingles, images, and snippets of commercial dialogue that you absorbed like a sponge through the hundreds of hours of TV you watched in your childhood.
While this has probably crowded out useful knowledge and skills like your CPR training, or the name of that cousin you see every few years, it does have the bonus of tapping straight into nostalgia. Short of the smell of your childhood home, there is probably nothing better than an old commercial to transport you back in time, away from the horrors and crises of the present.
---
With that in mind, let's not waste any more time on the intro—because you really need this right now.

Hostess Cupcakes
Before Hostess went through its bankruptcy and brief shutdown in 2012, the century-old brand was known for a clever series of ads featuring wild animals mistaking various objects for the food-based gas station treats. From a raccoon being squashed by a snowboard to a rhino charging at a jeep's spare tire, the over-the-top slapstick always ended with the animals asking, "Hey, where's the cream filling?"
Little do they know, that "cream" is actually a blend of high fructose corn syrup with emulsified, hydrogenated vegetable shortening. Yummy.
Now don't you feel like a kid again? And don't you want to buy all that stuff?