Culture Feature
Let these distilled doses of 1990s advertising take you back to a simpler time, when pizza came on a bagel and hair came in a can.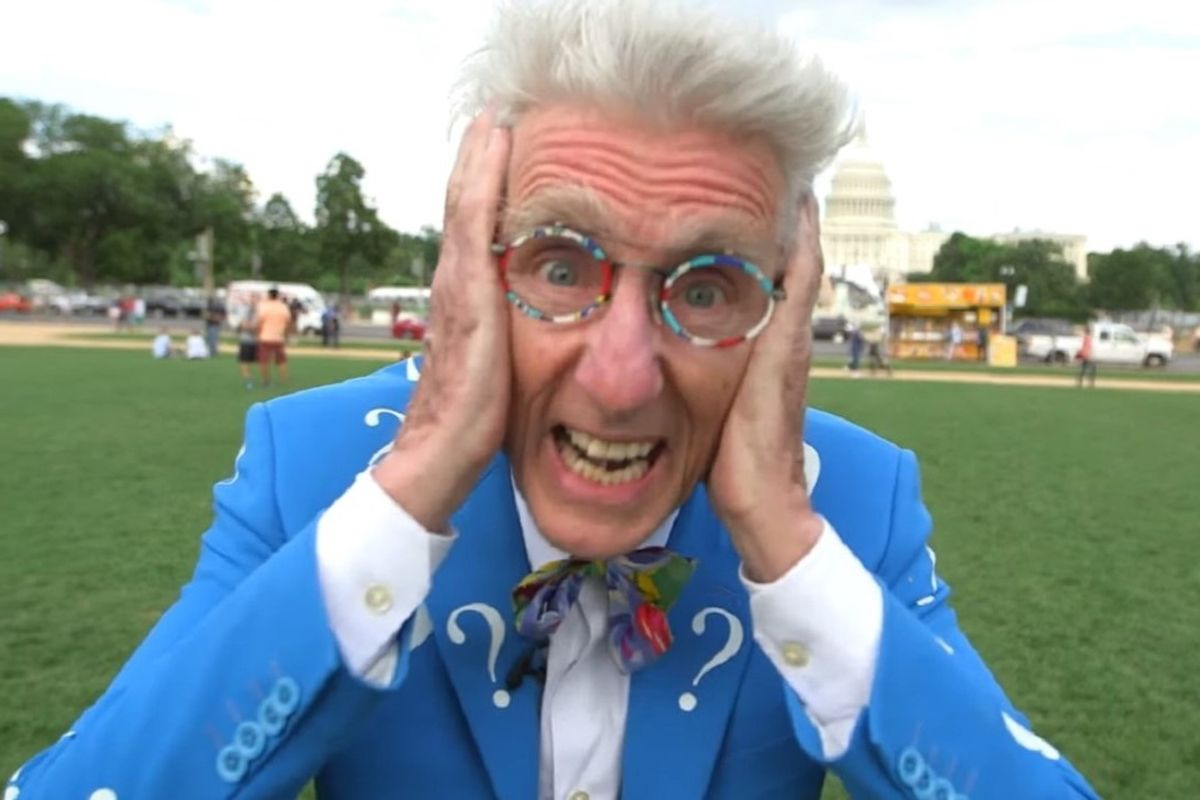 Vice
The field of advertising is designed to plant its simple ideas deep inside your subconscious.
As a result, your brain is overflowing with jingles, images, and snippets of commercial dialogue that you absorbed like a sponge through the hundreds of hours of TV you watched in your childhood.
While this has probably crowded out useful knowledge and skills like your CPR training, or the name of that cousin you see every few years, it does have the bonus of tapping straight into nostalgia. Short of the smell of your childhood home, there is probably nothing better than an old commercial to transport you back in time, away from the horrors and crises of the present.
---
With that in mind, let's not waste any more time on the intro—because you really need this right now.

Matthew Lesko
Not every commercial in the '90s was aimed at gullible children and people who believe in psychics. Some stuff was for serious, important adults who take financial advice from the Riddler's campier brother. "Did you know that Federal Express, Nike Shoes, and even H. Ross Perot have made their millions using government money programs, and you can too!" The H. Ross Perot?! Sing me up, Mr. Lesko!
For only $37.95 (plus processing and handling), Matthew Lesko would send 1990s TV viewers an 1,100-page book brimming with thousands of government programs to help you start a business or get an education. But no matter how much free money you get, you will never be as rich in spirit as Matthew Lesko.
Now don't you feel like a kid again? And don't you want to buy all that stuff?
From Your Site Articles
Related Articles Around the Web