Music Lists
Bob Dylan's "Murder Most Foul" pays homage to dozens of iconic and lesser-known songs. We tried to compile them into a playlist.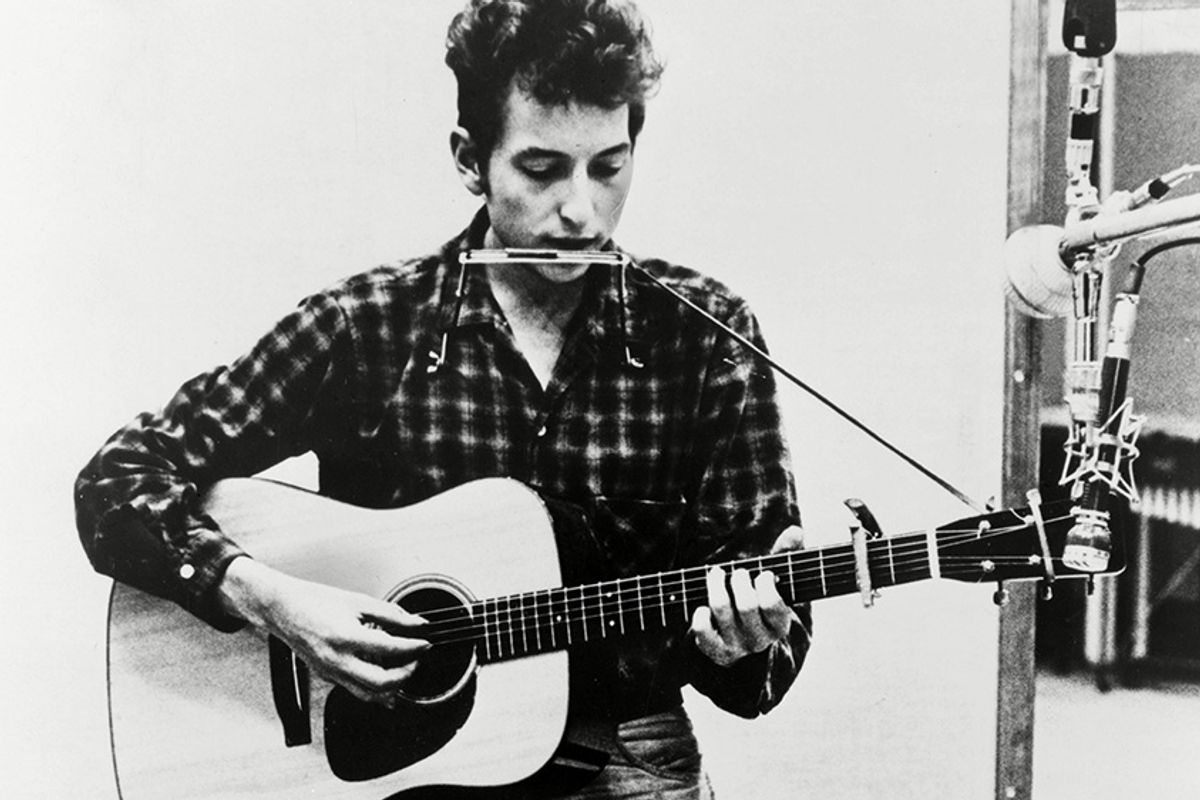 At the end of his new song, "Murder Most Foul," Bob Dylan essentially curates a playlist for a dying America, asking some abstract listener to "play" countless songs as violins wail in the background.
---
His music recommendations are often esoteric, and their exact meanings will certainly spark message-board debates for many years in the future. But in an effort to follow Dylan's command, we've compiled a playlist of all of the songs that (we think) he recommended in "Murder Most Foul." Now you, too, can listen to Bob Dylan's playlist for the end times.
Listen to "Murder Most Foul" below and read more about Dylan's fractured relationship with JFK here.
Bob Dylan - Murder Most Foul (Official Audio) www.youtube.com