New Releases
In his newest song, Bob Dylan compares himself to Anne Frank, the Rolling Stones, Indiana Jones, Edgar Allan Poe, and more.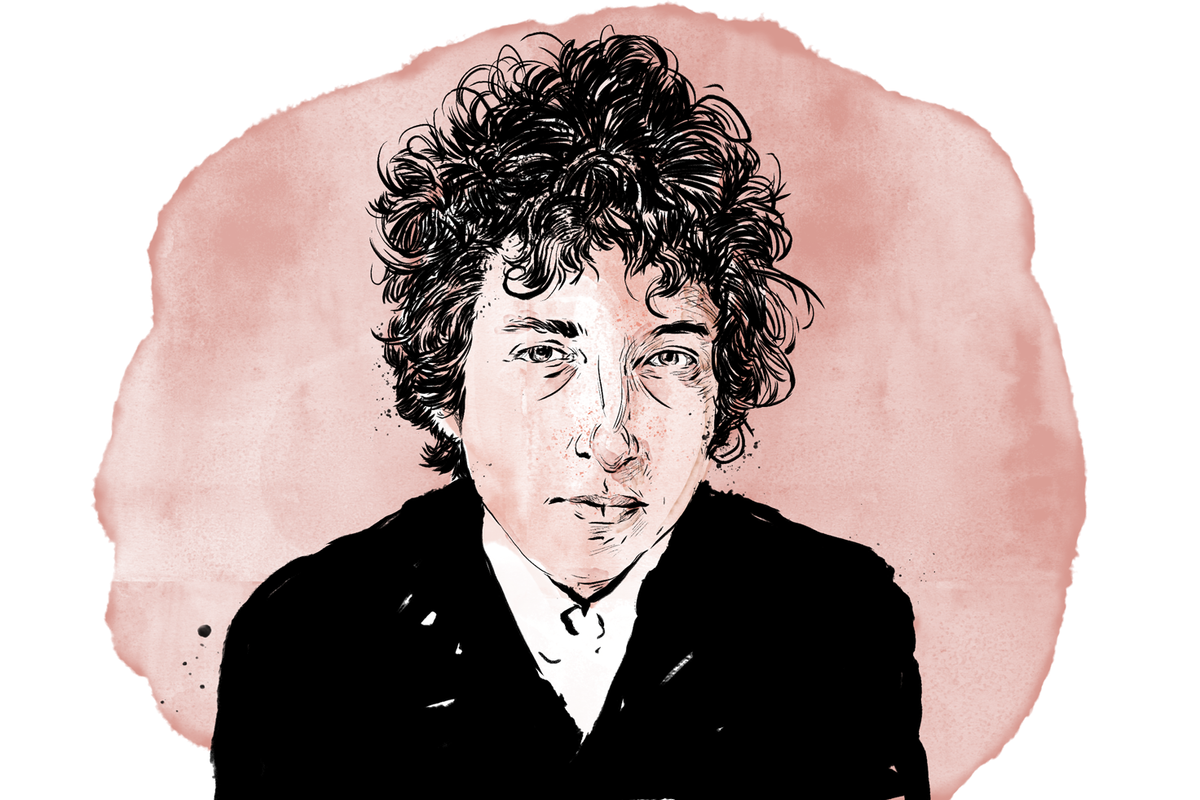 Everything Bob Dylan writes has a timeless feeling about it, but his most recent two songs—his first in eight years—have an air of simultaneous urgency and mysticism.
It's as if he knows that we're going down, but he also knows that some truths transcend single lifetimes or even epochs.
---
His newest song, "I Contain Multitudes," follows the 19-minute ballad "Murder Most Foul," which climbed to number one when it came out in March. "I Contain Multitudes" is much shorter, but like "Murder Most Foul," the new song is a collage of reverential tributes. It both honors and critiques cornerstones of American culture, summarizing the complexity of what it feels like to be an American and a human being in a world that's constantly oscillating between horror and beauty. "I'm a man of contradictions, I'm a man of many moods. I contain multitudes," Dylan warbles over tangled waves of acoustic guitar.
He compares himself to William Blake and Anne Frank in one stanza, then talks about fast cars and fast foods in another. He sings of flowers and blood feuds; he paints both landscapes and nudes. It's Dylan at his rawest, telling the truth about his own identity by explaining its contradictions and its perpetually shifting, impermanent nature. We often see each other as separate beings, but the COVID-19 has revealed that every one of our actions has a consequence on another person. In that sense, we really are all a part of each other—so Dylan really is Anne Frank, and you are Dylan, and I'm you.
In his poem Song of Myself, Walt Whitman wrote, "Do I contradict myself? Very well, then, I contradict myself; I am large—I contain multitudes." And who among us doesn't feel the same?
We are living at a time of extreme fear and daring hope, but these contradictions have always defined the human condition. One only needs to look outside to see the simultaneous beauty and terror of being in all its fullness—the trash heaps beneath the cherry blossoms, the poverty, and the glorious displays of love.
And like nature isn't just one thing, throughout our lives, most of us are neither heroes or sinners. Most of us thrive sometimes and crash at other times, sometimes creating things we're immensely proud of and experiencing profound wonder, and other times falling apart and questioning everything. We all have the capacity to experience impossible grace, yet we all still have to clean our hands. Only Dylan could spin that universal experience into something so breathtaking and so instantly timeless.
Lyrics:
Today, tomorrow, and yesterday, too
The flowers are dyin' like all things do
Follow me close, I'm going to Balian Bali
I'll lose my mind if you don't come with me
I fuss with my hair, and I fight blood feuds
I contain multitudes

Got a tell-tale heart, like Mr. Poe
Got skeletons in the walls of people you know
I'll drink to the truth and the things we said
I'll drink to the man that shares your bed
I paint landscapes, and I paint nudes
I contain multitudes

Red Cadillac and a black mustache
Rings on my fingers that sparkle and flash
Tell me, what's next? What shall we do?
Half my soul, baby, belongs to you
I relic and I frolic with all the young dudes
I contain multitudes

I'm just like Anne Frank, like Indiana Jones
And them British bad boys, The Rolling Stones
I go right to the edge, I go right to the end
I go right where all things lost are made good again
I sing the songs of experience like William Blake
I have no apologies to make
Everything's flowing all at the same time
I live on the boulevard of crime
I drive fast cars, and I eat fast foods
I contain multitudes

Pink petal-pushers, red blue jeans
All the pretty maids, and all the old queens
All the old queens from all my past lives
I carry four pistols and two large knives
I'm a man of contradictions, I'm a man of many moods
I contain multitudes

You greedy old wolf, I'll show you my heart
But not all of it, only the hateful part
I'll sell you down the river, I'll put a price on your head
What more can I tell you? I sleep with life and death in the same bed
Get lost, madame, get up off my knee
Keep your mouth away from me
I'll keep the path open, the path in my mind
I'll see to it that there's no love left behind
I'll play Beethoven's sonatas, and Chopin's preludes
I contain multitudes