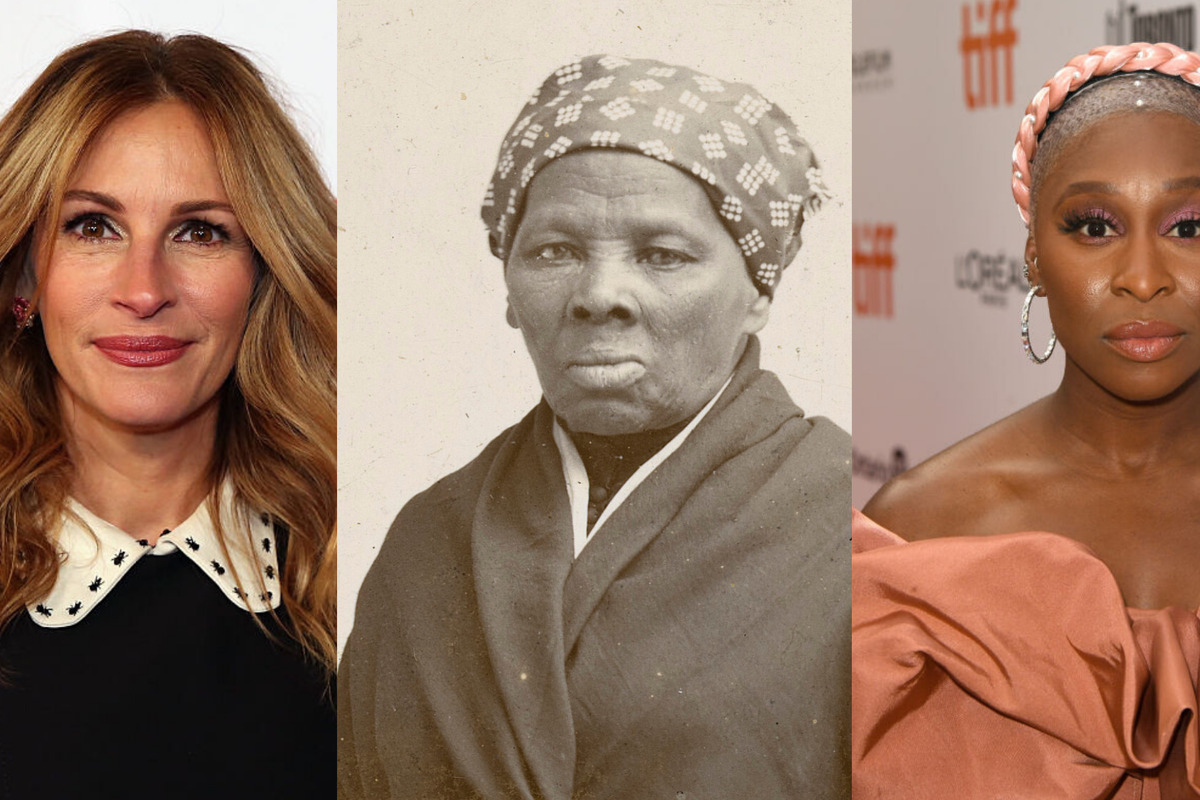 Gregory Allen Howard's Harriet Tubman biopic opened at the end of October after nearly 25 years of discussion and work.
Recently, Howard dusted off a memorable quote from the 1990s, when the movie was first in talks. Apparently, a studio executive suggested Julia Roberts, a white woman, play Tubman, the legendary black abolitionist.
HARRIET | Official Trailer | Now Playingwww.youtube.com
"I was told how one studio head said in a meeting, 'This script is fantastic. Let's get Julia Roberts to play Harriet Tubman,'" Howard said in an interview with Focus Features, republished in the LA Times on Tuesday. "When someone pointed out that Roberts couldn't be Harriet, the executive responded, 'It was so long ago. No one is going to know the difference.'"
Imagine suggesting Julia Roberts play Harriet Tubman when Scarlett Johansson exists. https://t.co/k6cc8rxvGJ

— Elu Thankful 🧝🏻‍♀️🌻 (@Elu Thankful 🧝🏻‍♀️🌻) 1574220944.0
"The climate in Hollywood … was very different," Allen added, crediting two recent box office smash hits with creating space for change. "Two films really changed the climate in Hollywood to allow Harriet to be made," he said. "When 12 Years a Slave became a hit and did a couple hundred million dollars worldwide, I told my agent, 'You can't say this kind of story won't make money now.' Then Black Panther really blew the doors open."

Representation in Hollywood has long been a contentious topic, and despite performative diversity and major successes for actors and directors of color, recent studies have shown that the state of the film industry is still abysmal. In 2018, the Observer reported, "Not only do Hollywood films still disproportionately showcase white, cisgender, heterosexual men, executives and authority figures on every tier of the industry haven't even deigned to experiment with telling stories from different perspectives to any tangible degree."
Naturally, the Internet had a lot to say. Most lamented the utter horror of seeing Julia Roberts and Harriet Tubman in the same headline, but the story really only highlights what we already knew: Hollywood, like the nation at large, has a racism and whitewashing problem, and always has.
Sigh. OK, here we go. People are asking, "Why can't Julia Roberts play Harriet Tubman? She's an actor." In a perfec… https://t.co/9NoSEmkGLK

— Wajahat "Abu Khadija" Ali (@Wajahat "Abu Khadija" Ali) 1574234513.0