MUSIC
Afrojack on the Key to Longevity and His New Single "Sober"
We caught up with the EDM legend prior to his set at Ultra.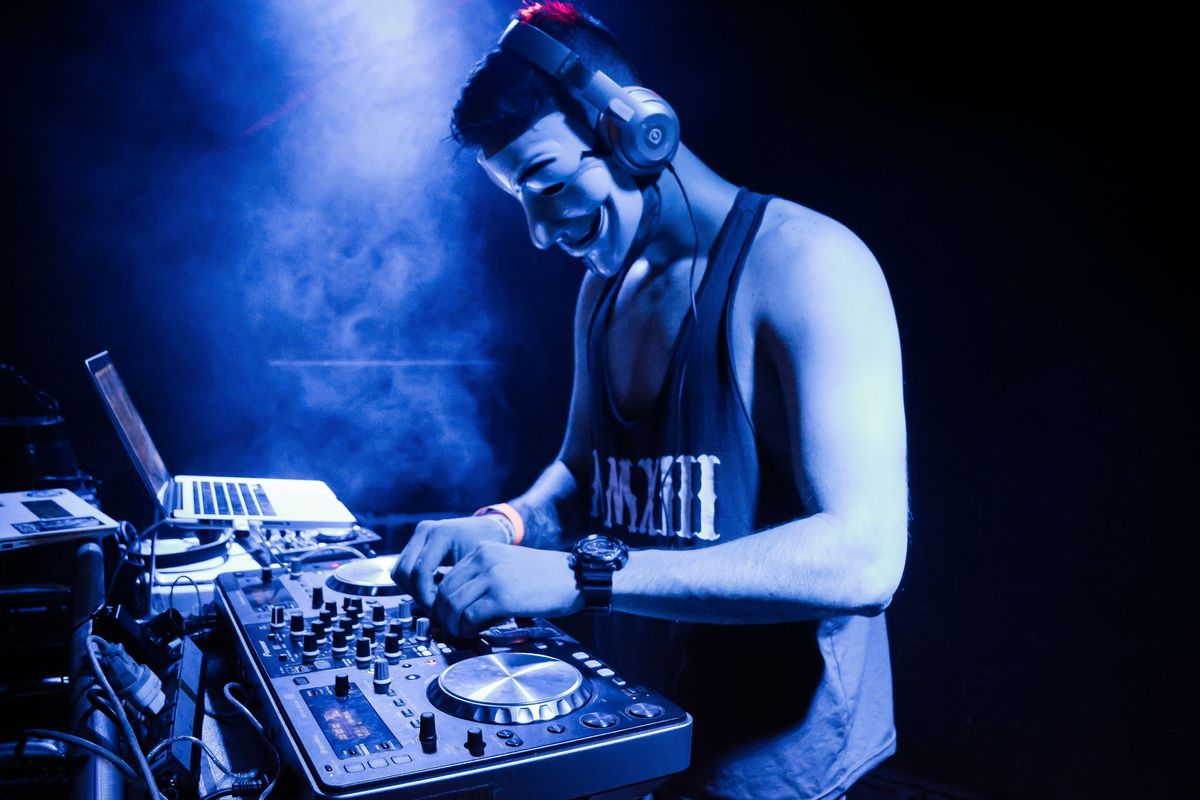 Last December, Nick van de Wall, otherwise known as Afrojack, spoke candidly about his EDM legacy in an intimate Q&A at The Oxford Union in England.
Since his meteoric rise in 2007,van de Wall has become one of the most decorated veterans of EDM. He's won a Grammy, an MTV Europe Music Award, and has worked with every pop star imaginable, from Sting to Major Lazer. He's also been regularly featured in the top 10 of DJ Magazine's top 100 DJ list since 2011. At The Oxford Union, a young student asked the prolific producer how he keeps from burning out. "You can't have a burnout unless a doctor tells you [you're] [burntout], right?" der Wall responded. "Or can I walk into the hallway right now and decide for myself if I'm [burning out]?...If I work too much, I should just work less. I'm doing everything I do by choice."
Afrojack is attentive in his practice of self-awareness, and to inspiring others. The DJ recently just concluded his "Global Remix Battle" competition, where he sought out the next big producer in the hopes of taking them under his wing. "Don't stay fresh, stay you." Afrojack told Popdust during a rainy day at Ultra. "If you look at creativity from the perspective of staying fresh, you're just fooling yourself." The DJ is soft-spoken but quick with his responses, with every answer resting on the tip of his tongue. "In order to stay successful, the most important thing is to remain authentic, but it's also dependent on the brand and what you want to create," he said. "A sound in itself is purely formulaic," the DJ reflected, "but what you do with your sound is always up to you." When asked to give an example, Afrojack said he'd crafted his first ever riddim track, but during the track's creation he'd used the same synth used in Excision's Dubstep-heavy "Throwin' Elbows." "I take something unusual and turn it into something I think that's cool...I keep studying and trying to expand my knowledge."
The DJ's latest single, "Sober," exemplifies this switch, and is an amalgamation of club-ready hip-hop and the emotional house music he's known for. The song opens with a heavy, melancholic piano, with Stanaj belting, "And even when there's no more alcohol, I still think about you baby, 'cause I never thought we'd be in love, even when we're sober." Stanaj's bellowing vocals phase out, as a trap beat suddenly perforates through, turning a seemingly emotional ballad into a party anthem. "Body language say it all, stop tryna play it off," Swae Lee raps about a flirtatious woman at the club.
"I think as long as you inform yourself properly, there is always a way of figuring out what you want to do with something and how you want to make it your own," van de Wall said. As his career continues to thrive, he told us at the end of the interview that authenticity and success in his music aren't all he's trying to achieve anymore. "I'm trying to not just be successful but be happy," he said. "Success is not always equivalent to happiness."
---
Mackenzie Cummings-Gradyis a creative writer who resides in the Brooklyn area. Mackenzie's work has previously appeared in The Boston Globe, Billboard, and Metropolis Magazine. Follow him on Twitter @mjcummingsgrady.
---
POP⚡DUST | Read More...
Every Time Jameela Jamil Has Taken Down the Kardashians
Now in Theaters: 5 New Movies for the Weekend of April 5