LibertyProject
AOC Is the Future of Political Social Media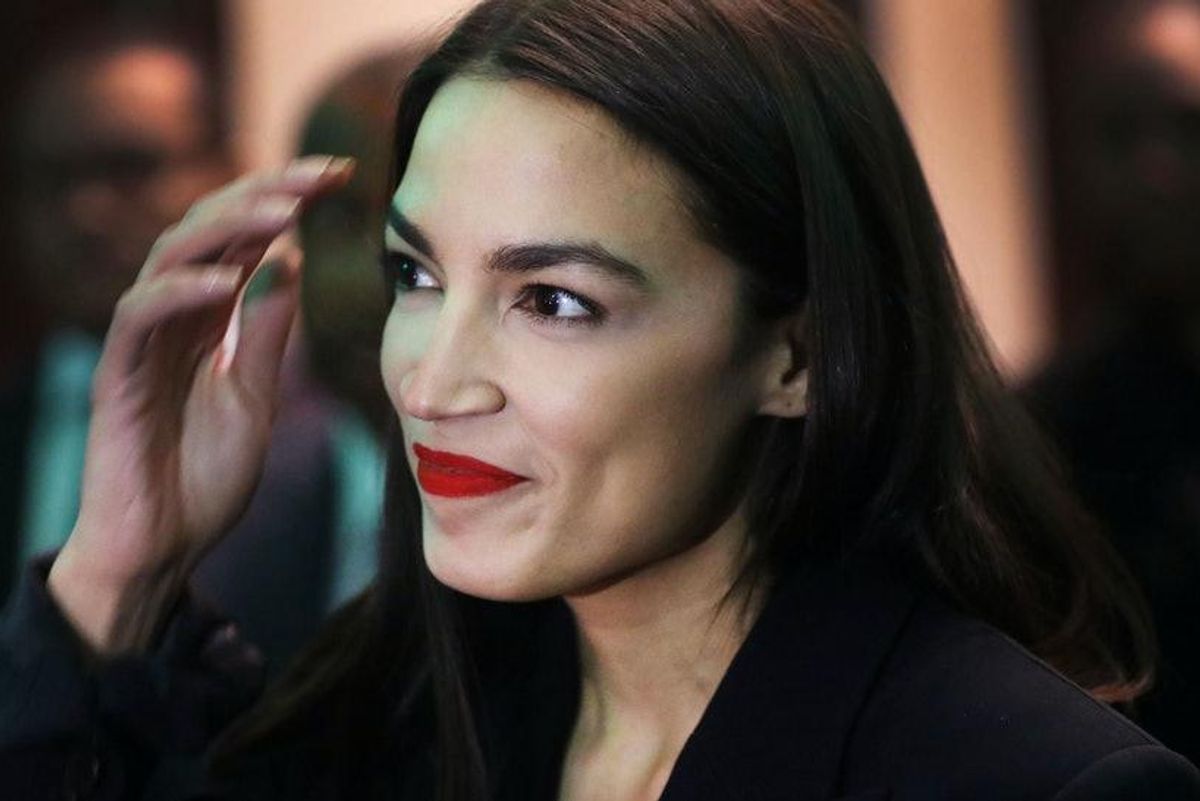 Bronx native Alexandria Ocasio-Cortez first burst onto the political scene in the summer of 2018 with an incredible underdog win against 10-year incumbent Democrat Caucus Chair Joe Crowley.
Since then she's become an overnight celebrity, that infamous win being just the first of many historic moments to follow in her wake. During her short two years in office, she's done a lot, including authoring both the Green New Deal and the COVID-19 Funeral Assistance Act and introducing them to Congress.
(Seriously, when I say she's done a lot, I mean it — here's just some of her incredible political accomplishments, straight from the icon herself.)
---
Representative Cortez has proven that she's pretty amazing at a lot of things, but her most impressive skill of them all may just be her flawless social media game.
AOC is a trailblazer when it comes to the intersection of politics and social media. She has mastered the art of using her digital platforms (particularly Instagram and Twitter) to connect with her constituents and educate them on current political issues, legislation, votes, and world events. She breaks complex topics down into bite-sized pieces, answers public questions, and includes links to helpful infographics and resources.
Her down-to-Earth-ness is making politics much more accessible for young people who may otherwise find these topics too confusing or intimidating to research on their own. Her stories, livestreams, Q&As, and easy-to-digest explanations have brought an entire generation of voters into the loop when, for so many years, the ultimate goal of politicians was to keep us as far out of it as possible.

Livestreams
AOC has done quite a few Instagram Lives where she utilizes some of her spare time (it's hard to believe she has any) to talk with and answer her followers' questions.
She's even gone live on Twitch where a record-breaking 435,000 people watched her play Among Us with her fellow Congresswoman Minnesota Representative Ilhan Omar, as well as some popular streamers like Hasan Piker (Twitch user HasanAbi), Imane Anys (Twitch user Pokimane), Benjamin Lupo (Twitch user Dr Lupo), and Jeremy Wang (Twitch user Disguised Toast), among others. As of this writing, the archived video now has more than 5.6 million views.
AOC Among Us FULL STREAM with Ilhan Omar and Twitch Streamers #IWillVote | 10/20/20www.youtube.com
In a completely unprecedented move, she posted an hour-long livestream where she broke down each part of the upcoming COVID relief bill and addressed questions and concerns from her followers in regards to exactly what this would mean for them and how it would affect them.
What Happened at the Capitol Instagram Live | Alexandria Ocasio-Cortezwww.youtube.com
Never in American history have we had a politician that has taken the time to so closely and accurately explain what is in a piece of legislation to constituents. And especially during the pandemic — a time for so many people that was confusing, overwhelming, and frankly, pretty terrifying — having a politician be completely transparent about details surrounding relief was an incredible show of how politicians should serve the people.
"We are now in the era of receipts. People now want to see the actual clips of legislation. They want to hear less about our stances." - AOC
Although she's done many, her two most-watched lives are unsurprisingly both about the January 6th insurrection. In her first live addressing the situation, she explained what happened at the Capitol and answered some questions before stating that she wasn't quite ready to go into detail about her personal experience yet. A few weeks later, she revisited the topic in a second live where she finally dug a little bit deeper and got more personal about her experience, revealing the trauma she had endured and had been enduring ever since the violent attack on the capital.
Behind the Scenes and Q&As
Recently, in another never-before-seen political display of transparency, she's been taking her followers behind the scenes on her Instagram stories to see what she does in a week as a government employee. When most politicians would probably rather die (or have you die) than let you see what they're up to in a week, AOC wants to make sure you know that your tax dollars aren't wasted on her salary by showing you exactly what's in her work agenda: helping the people every single day.
During the COVID-19 pandemic (and the discourse surrounding the safety and legitimacy of vaccines), her Q&As have been an indispensable resource for a lot of people. She was very vocal about her COVID vaccination process and took her Instagram followers with her through the entire process via her stories, keeping them updated on her symptoms and side effects. (You can see all of this in a highlight she has pinned on her Instagram profile.)
Recently for Pride Month, she posted this Instagram story putting some companies on blast for using pride logos when they're funding anti-LGBTQ+ politicians behind the scenes. (We love an ally with receipts!)
Just @AOC using political social media flawlessly once again https://t.co/45LSkVLvev

— 🐉Samwise✨ (@🐉Samwise✨) 1623285306.0
The Relatability Factor

I know the term "relatable" has been completely overplayed by internet culture, but a certain air of relatability is such an important tool for politicians to have. People want to know real people, and the way Representative Cortez uses her social media to connect on a relatable level not just with young people, but constituents of all ages, is ingenious when it comes to breaking down the walls of secrecy surrounding political literacy.
Ocasio-Cortez comes from a lower-middle-class background, and before becoming a politician, she worked in the restaurant industry as a bartender. The fact that she comes from a "normal" background where she held a "normal" job gives her the distinct advantage of really knowing what it's like to live in the shoes of the people she represents. (As a former restaurant worker myself, it hits really close to home.) She knows what the most important issues are because she's lived them. She knows how to speak to people in vulnerable positions because she's been in them. And she knows how to connect with her audience because she understands the importance of accessibility.
AOC utilizing social media doesn't just make her relatable, it makes her accessible. There are so many people across America that don't have access to proper education or resources about things like politics, vaccines, laws, legislations, and voter rights — but many of them do have access to Instagram.
Representative Ocasio-Cortez has set a very high standard in terms of digital literacy for the next generation of politicians. She's setting a new precedent in terms of their responsibility to use their platforms as an opportunity to be open, honest, and engaging with their constituents. With the internet and social media increasingly becoming more ingrained in our everyday lives, it's more important than ever that politicians pivot to utilizing the platforms that will connect them the most efficiently with the people they represent. And to get started, it's easy: All they have to do is take the Masterclass from AOC herself.