FILM & TV
Wes Anderson dips into stop-motion animation once more with the visually innovative Isle of Dogs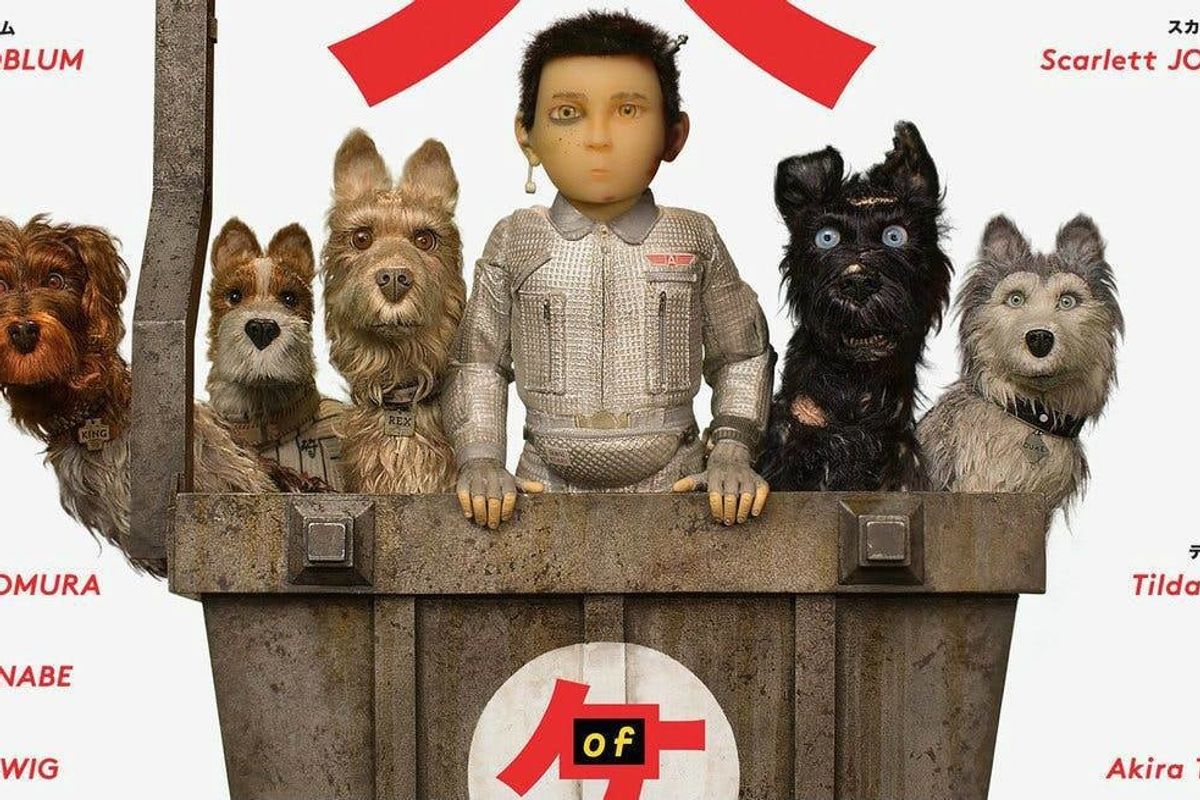 'Isle of Dogs' Indian Paintbrush
There's a darkness to Isle of Dogs, a similar tone explored in The Grand Budapest Hotel and Moonrise Kingdom...
The time has come once more where another Wes Anderson film is critically hailed as whimsical, wonderful, delightful fun. Anderson's stop-motion animation Isle of Dogs is very Wes Anderson. It breathes Anderson. It'd be impossible to conceive of this film without Anderson. The cinematography, the humor, the persistent detail in every scene, and the film's score (Alexandre Desplat) are all delightful and pleasant— the quaint, idiosyncratic fare you'd only expect from Anderson.
His eccentricities are, at this point, so fully-realized you'd think he carries a color portfolio on his person at all times. Following the tale of a boy, Atari (Koyu Rankin), searching for his banished dog in Trash Island, Isle of Dogs is part a-boy-and-his-dog-love-story and student-activist drama. The voice cast features Anderson's go-to talents—Edward Norton (Rex), Bill Murray (Boss), and Jeff Goldblum (Duke)—this time, voicing scruffy, quick-witted dogs.
But now for the elephant in the room. The controversy surrounding Isle of Dogs—a Japanophilic film made by a white man about an uprising led by a fictional exchange student, who also happens to be white—should have been expected, but it does beg the question where artistry, and in Wes Anderson's case, cultural tourism come into play. The exhaustive playful tone of Anderson's work is what makes his directorial style distinguishable from other filmmakers: The Grand Budapest Hotel—inspired by the writings of Stefan Zweig, a novelist who fled Germany after the rise of Hitler—was set in the fictional European republic, Zubrowka, and showcased the absurdity and violence of totalitarian rule through one of his most whimsical narratives to date.
Only Anderson can make a fictitious, fascist world charming—it's apparently his in-pocket weapon. Plot lines that lack coherency in his convoluted, character-heavy storylines are redeemed by eccentric, meticulously polished realizations of his fictional worlds. His close eye for aestheticism and mise-en-scène is truly one of the most idiosyncratic styles in contemporary cinema, but where exactly do the limitations of his artistry lie?
Surely, reimagining Japan as if to display the very irony and absurdity of its culture enacts a type of violence western society has already inflicted upon Asian culture. This is cultural tourism but laced with Anderson's whimsy, his sly social commentary that's both redemptive and demoralizing. There's a darkness to Isle of Dogs, a similar tone explored in The Grand Budapest Hotel and Moonrise Kingdom, exploring a type of elusive cruelty inflicted by oppressive political regimes and authority figures. Anderson delicately teeters between a story about a boy and his dog and an activist group led by a white American exchange student with an afro. As expected from an Anderson film, it's all beautifully crafted—I'll admit—but its very existence is cultural tourism—a reimagining of Japan through western eyes and, naturally, through western stereotypes: sushi, kimonos, cherry blossoms, wasabi, taiko drummers.
Imagine Anderson following the tale of a boy in South Side Chicago on a search to find his dog? Thankfully, the day will never come. Anderson can craft a beautiful setting, but Anderson's not very good at balancing out his aestheticism with real-world cultural nuances. He's a filmmaker with the mind of a world-famous interior decorator and pseudo-historian. The appearance of cultural accuracy in Isle of Dogs is simply emblematic of pre-existing ideas and stereotypes about Japanese culture. But I suppose it doesn't matter if it all looks good, if the writing is so pristine you still find yourself laughing at all those cute stop-motion characters.
Wes Anderson has a knack for making amusement parks out of foreign cultures and doing it so well, it's never questioned. His latest three-year-long project is a visual feast and is some of the most brilliant stop-motion animation I've seen in recent years, but it's a clumsy project, and for some, the novelty's worn off.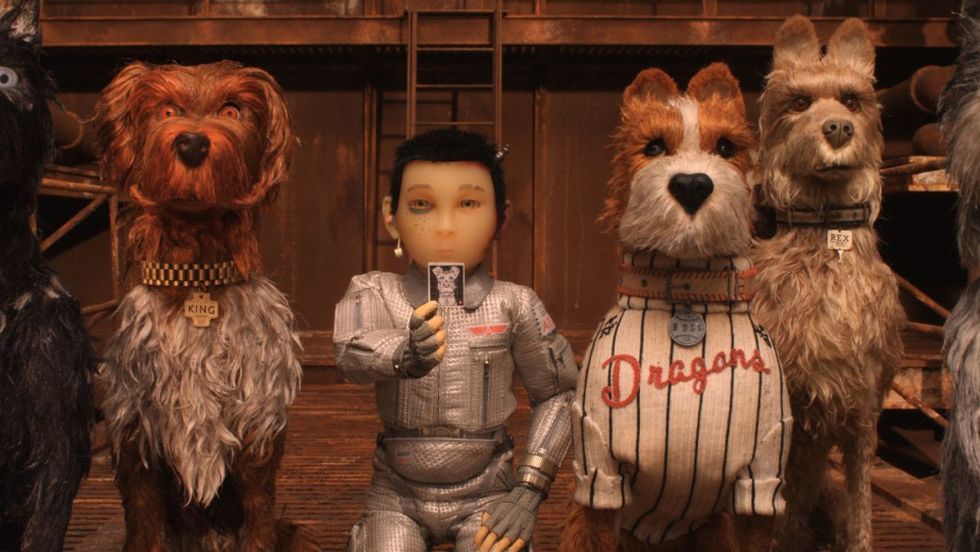 'Isle of Dogs'Indian Paintbrush
POP⚡DUST Score: ⚡⚡⚡⚡
---
Shaun Harris is a poet, freelance writer, and editor published in avant-garde, feminist journals. Lover of warm-toned makeup palettes, psych-rock, and Hilton Als. Her work has allowed her to copyedit and curate content for various poetry organizations in the NYC area.
---
POP⚡ DUST | Read More About Film/TV...
NYC Film: The Best Indie Cinema Around You
BOX OFFICE BREAKDOWN | Trauma, drama, and prom — oh my!
VIDEO GAY-MER | The first queer character in video game history
Feeling Guilty About Loving 'Love'
---