FILM & TV
APRIL 6th-8th | What's coming to theaters this weekend?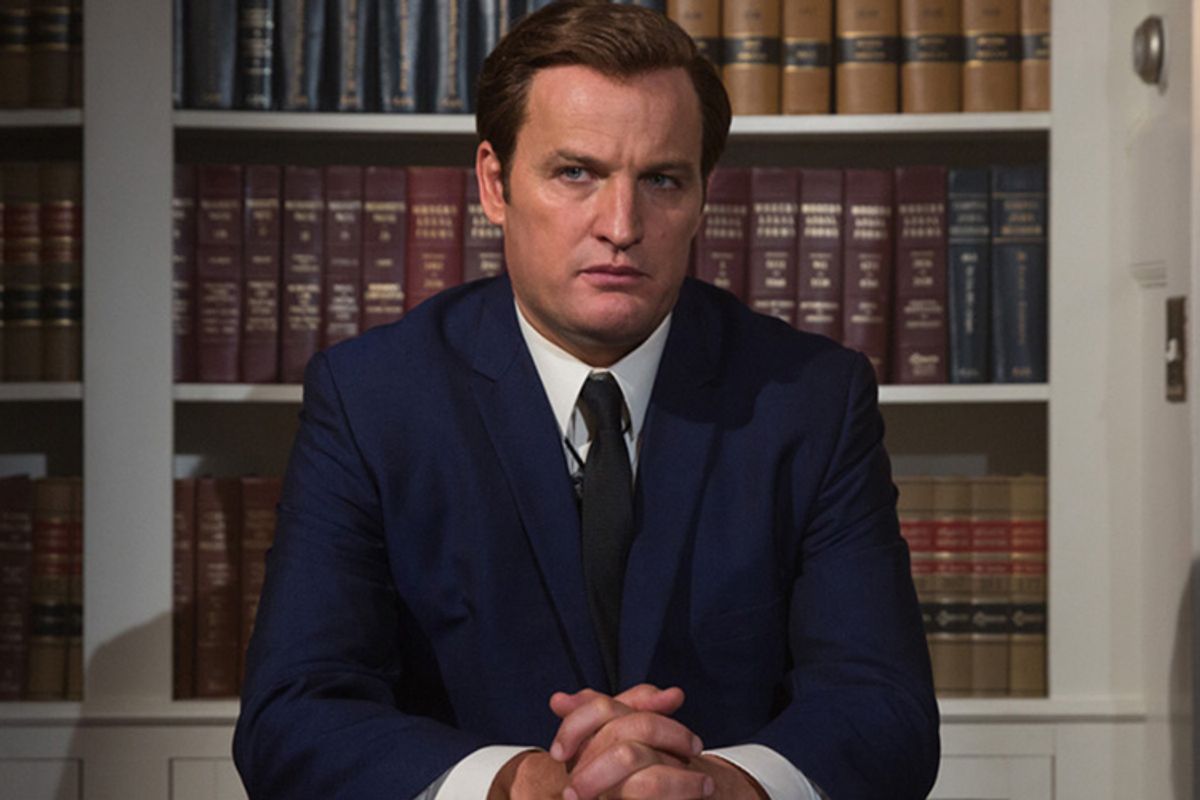 Take cover from the April showers and head to the cinema for a double feature.
In Popdust's column, Box Office Breakdown, we aim to inform you of the top flicks to check out every weekend depending on what you're in the mood to enjoy. Looking to laugh? What about having your pants scared off? Maybe you just need a little love? Whatever the case may be, we have you covered. Take a peek at our top picks for this week…
---
Real life lovers take on the ultimate challenge: starring in a terrifying thriller together. What better way to strengthen their bond? On screen, the couple's family is forced to live in silence as they are hunted by horrible creatures. They will be safe as long as the wild beings don't pick up on any noise (how they find their prey). Being classified as a "silent horror" flick, where it might lack in plot wrap-ups, it will compensate with stylization and visuals. Get ready to get a little scared.
PG-13 | Running Time 1hr 35m | Paramount Pictures | Director: John Krasinski
Starring:Emily Blunt, John Krasinski, Noah Jupe and more!
---
Ah, prom, what a special time in someone's life. The dresses, the flowers, and the quest for losing your virginity. Three female friends enter into a pact that this will be the night they all lose theirs. However, their parents wind up finding out, and the plan gets a little more complicated. These over-protective adults end up hatching their own scheme to stop their kids from making any moves with some mixed results. Hopefully you won't be like some YouTube commentators on the trailer, who are quite disappointed this plot does not involve any actual "cocks" as the logo suggests.
R | Running Time 1hr 42m | Universal Pictures | Director: Kay Cannon
Starring:Leslie Mann, John Cena, Ramona Young, and more!
---
One of the complicated delights from last year's Cannes Film Festival has made its way into theatres in the states, almost a year later. A veteran suffering from PTSD spends his life looking for missing girls (and gets paid to do so). As one can imagine, this line of work can get complicated. The man's nightmares begin to take over his life as one job gets out of hand as he works to rescue a teenager girl who has been kidnapped into a life of prostitution. How can someone usually contracted to kill be the saving grace in this twisted situation?
R | Running Time 1hr 29m | Amazon Studios | Director: Lynne Ramsay
Starring:Joaquin Phoenix, Dante Pereira-Olson, Larry Canady, and more!
---
Bump, set, and spike your way into the weekend with this determined story of overcoming grief through teamwork. The unexpected, accidental, and tragic death of high school student Caroline "Line" Found deeply upsets her volleyball teammates at her high school in Iowa City, Iowa. However, rather than lamenting in their feelings, the team's coach encourages the young women to pull together and work to win the state championship in memory of their friend. Based on the true story from a team in 2011, it is emblematic of a feel-good story. Though only in limited release, it is worth making the trip to your art house theatre.
PG | Running Time 1hr 39m | LD Entertainment | Director: Sean McNamara
Starring:Helen Hunt, Tiera Skovbye, Erin Moriarty, and more!
---
And our ⭐️ TOP PICK ⭐️ ...
With the CNN series on the family already creating waves, it seems that 2018 is the year of a newfound fascination with the Kennedys. In this thriller flick, the Chappaquiddick Incident on 1969 is further investigated through fictional understandings. Senator Ted Kennedy drove his car off of a bridge. In the passenger's seat was Mary Jo Kopechne, a campaign strategist who worked for the Kennedys. She died and Kennedy survived. Take a look behind the possible motives for the mysterious accidental event and how his complicated political presence made the situation even more complex. We are still waiting to hear back from members of the American dynasty for comment.
PG-13 | Running Time 1hr 41m | Entertainment Studios | Director: John Curran
Starring:Kate Mara, Clancy Brown, Olivia Thirlby, and more!
---
Really like a film you've seen or know of one coming out soon that we should check out? Shoot me an email and let me know!
---
Rachel A.G. Gilman is a writer, a radio producer, and probably the girl wearing the Kinks shirt. Visit her website for more.
---
POP⚡DUST | Read More About Film…
SATURDAY FILM SCHOOL | 'A Quiet Place' Is Terrifying in All the Right Ways
BOX OFFICE BREAKDOWN | All is fair in love and its consequences
THE REAL REEL | Getting Real About Tonya Harding
---
Related Articles Around the Web