MUSIC
"Bubblin," His Latest Single, is a Satisfying Appetizer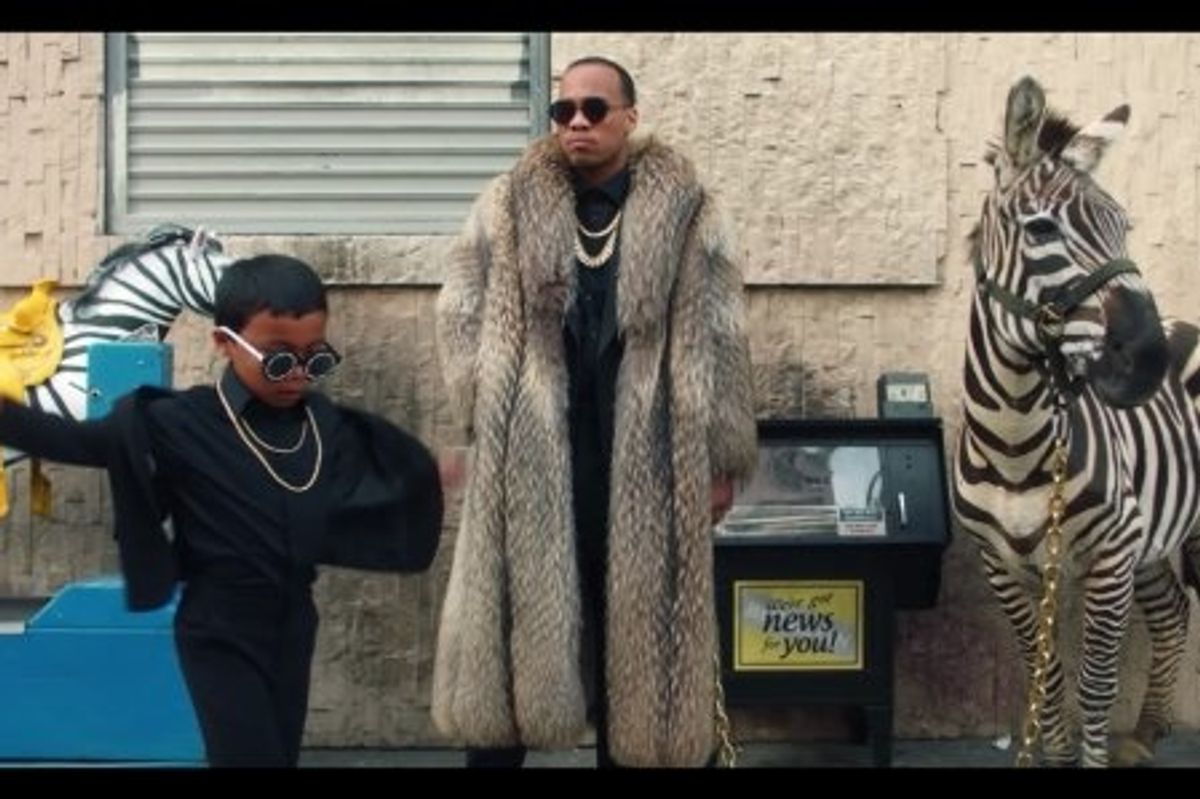 Anderson .Paak's 'Bubblin'
Now that's he made it, it'll be interesting to see how .Paak musically indulges his newfound currency as an artist, fur coats and all.

It all started with Breezy LoveJoy. Anderson .Paak looks unrecognizable from his earlier days, when the singer/multi-instrumentalist/proud Aquarius dropped music under a name he infamously created for being particularly larger and gassy…. Not the most romantic of name concepts, then, but .Paak would later graduate from his mixtape efforts, which often felt like miscellaneous parts of a larger project more methodical in its curation and production.
Then came Venice, SoCal soul, paired with funky jazz instrumentals he'd amplify in his critically acclaimed album, Malibu. On the album cover of Malibu, .Paak sits in his underwear, underdressed and overwhelmed, flooded with musical inspirations. Listening to .Paak is a similar experience, a wild immersion into his world that is at once sublime, disruptive, soulful, sardonic, and above all, cinematic. It's like being on a raft in the ocean, except the raft is a piano and .Paak is shifting his weight for kicks. He's spontaneous, but he thrives when he's at the fore, his voice registering a type of anguished wisdom only gained through life experience—and he has plenty.
A late bloomer to his own success, .Paak returns in 2018, set to release two new albums, one of which is another solo album, the other with his band The Free Nationals, consisting of Jose Rios, Ron Tnava Avant, Kelsey Gonzales, Callum Connor. "Bubblin," the latest release from the iconoclastic artist, shows .Paak's strengths as a rapper, something he's always excelled in, gaining the attention of Dr. Dre who eventually signed him.
His bars are quick, playful, and are pumped with his frenetic charm. The accompanying music video is directed by Calmatic, a filmmaker based in Los Angeles and also stars .Paak's adorable son, Soul. They both sport fur jackets as Soul gives us a taste of his burgeoning talents as a dancer and performer. Not to mention the hilarious imagery of the video, where .Paak courts an ATM that dispenses money when it's complemented, with .Paak furiously protecting it from everyone he encounters. The symbolism infers the challenges of new success, of course, but it's also fitting that .Paak describes his own relationship with money and fame at this moment in his career.
He's since established himself as a household name. In 2017, it seemed as though he was over-featured, working with artists like Kaytranada, GoldLink, The Game, Rapsody, Domo Genesis, Mac Miller, and was featured on Dr. Dre's long-awaited Compton album.

.Paak collaborates with Dre once more on his follow-up to Malibu and his fans are eagerly anticipating what soul-crunching verses he's prepared on his hiatus. What will the funnyman/loverboy spit for us this time? If "Bubblin" is any indicator, Anderson is done struggling, comfortable in his skin, confident, and hella funky. Now that he has made it, it'll be interesting to see how .Paak musically indulges his newfound currency as an artist, fur coats and all.