Rising Star
MUSIC MONDAY | Brynn Elliott is having the Time of her Life
JUNE 4 | Brynn celebrates her "Time of Our Lives" video release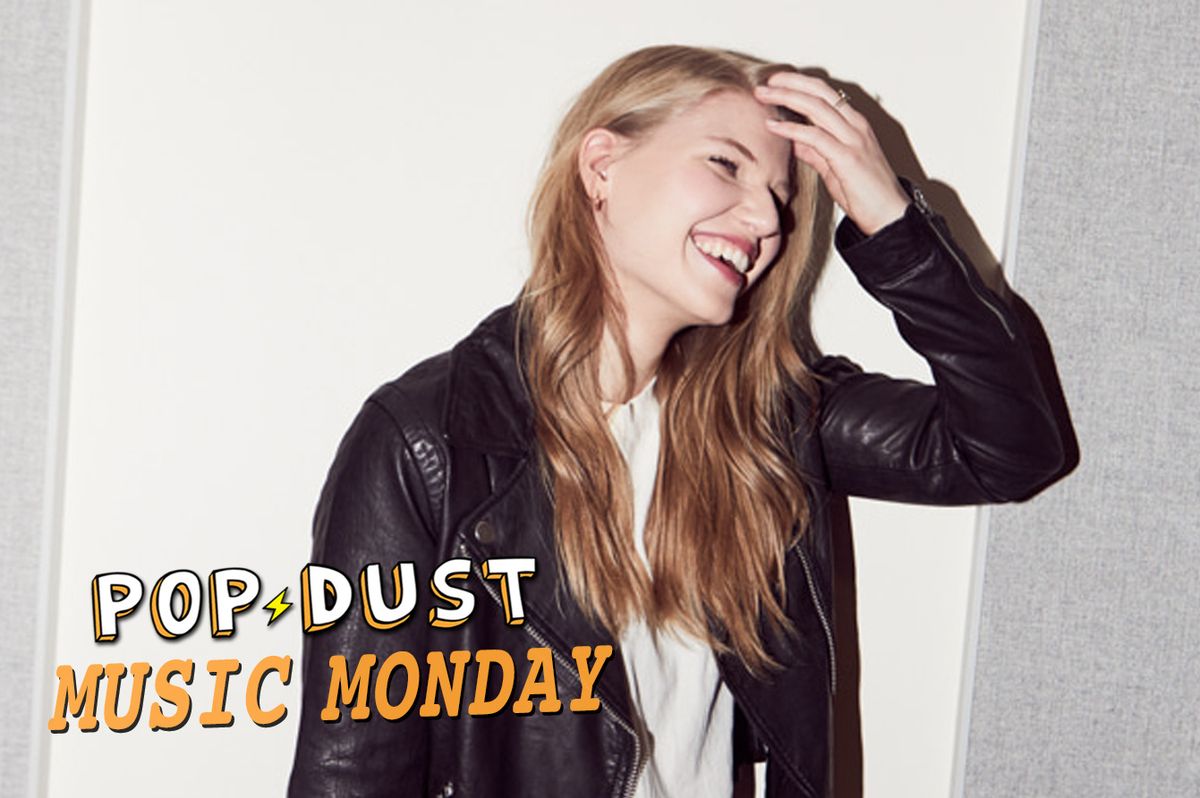 THE MIX | Empowerment and Deep Thought
by Brynn Elliott

06.04.18 | This is my empowerment and deep thinkin' playlist. It inspires me to feel more in control and stronger throughout my day as it is full of INCREDIBLE women singing their stories. Then there are a few songs that inspire me to think deeper about what it means to live in this world, what it means to be nostalgic, and most importantly about what it means to love.
Listen to Brynn's new song "Time of our Lives"
Brynn's initial application to Harvard was not accepted, but she refused to give up. She reapplied a year later, this time submitting her music with the application, and was accepted. When Brynn entered Harvard four years ago, she was the first person in her family to attend college, a huge milestone for the musician. In the past few years, Brynn has gone from writing songs on the bathroom floor to playing over 200 shows and signing with Atlantic Records. The musician, who first discovered songwriting as a teenager when she came across her dad's old guitar in the basement, recently graduated from Harvard University with a mission to share her experiences and philosophical studies through the lens of pop music.

Her debut EP, Time of Our Lives, which arrives later this year, was inspired by Brynn's time at Harvard and the relationships she's fostered there. The classes she's taken for her philosophy major weave their way through the five tracks, each inspired by a different philosopher or set of ideas. Anthemic pop number "Time of Our Lives" draws on Heidegger and existentialism, reminding the listener to be present in the moment, especially when the future remains unknown – as it often does after college. "Might Not Like Me, a buoyant song with an empowering chorus, was penned shortly after a breakup.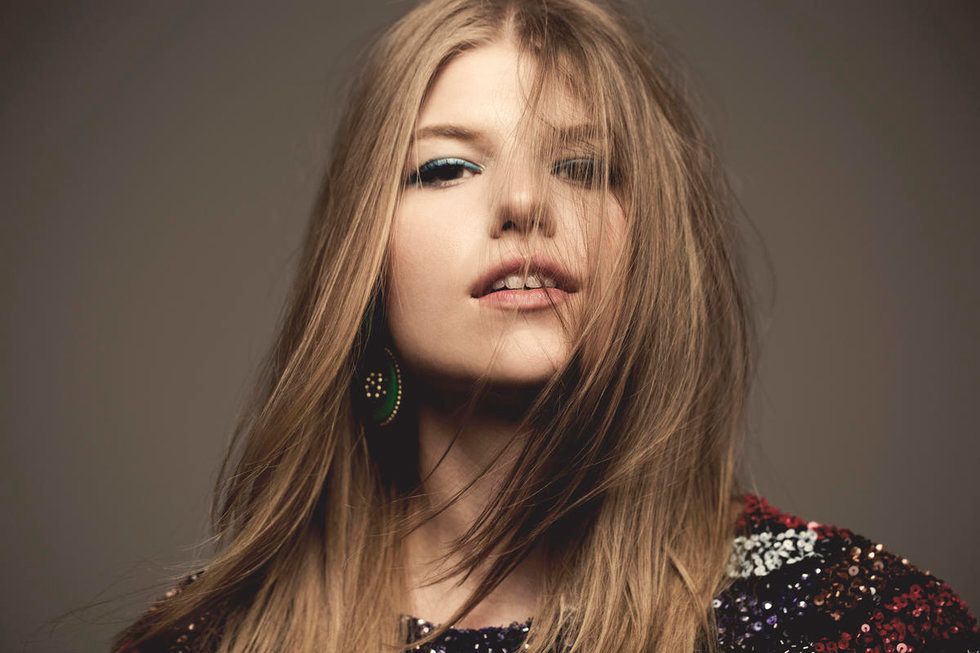 www.bostonherald.com
Brynn, who created the EP with producer Nathan Chapman (Taylor Swift), was encouraged by a class on feminist critiques of Descartes. "The reason for the breakup was because I'd been touring a lot throughout college and I was gone a lot on the weekends to play shows," Brynn says. "This guy was pretty intimidated by that. I felt like I had to make myself smaller when I was with him. We were studying this woman who self-published her own philosophy under her own name in a time when women couldn't do that and it stuck with me."
"I reached this breaking point where I could do what I loved or I was going to miss out on that for a boy. I had been living in such fear of what this guy thought of me and that's so much of what the struggle of being a woman is. I wrote this song about letting go of that fear and not worrying so much about being who you are."
---
THE BREAKDOWN
1. Might Not Like Me
I wrote this song about a relationship I was in where I felt like I had to dim my light in order to be acceptable to the guy I was dating. It's a song of empowerment about not living in fear of what someone else might think about you, especially a boy.
2. Rolling In the Deep
I never make a playlist without Adele. My favorite line of the song is the first - "there's a fire starting in my heart..." It's just so assertive and powerful. Adele endlessly inspires me with the power.
3. I'll Be There
I love this song because it shows the fierce and sweet loyal that women possess. And it's also darn catchy and a fun summer tune.
4. 2002
CANNOT stop listening to this. The happy nostalgic vibes are giving me ALL the feels because I just graduated college and am feeling super reflective. Also, Anne-Marie = Queen.
5. Time of Our Lives
This song came to me during my senior year of college when my friends and I were talking about what it means to make the most of all of our time together before we all go off and do our thing after graduation. It's a song about being present in your moment, with the people you love.
6. Buzzcut Season
This is a go-to song for me whenever I need to clear my head and just step outside of my world for a second. Definitely in line with the nostalgic theme...and it's just so dreamy and beautiful.
7. Love Lies
This song, in my opinion, is about empowering love- it's a straightforward question that seeks clarity about where the relationship is at, but also doesn't dismiss the mysteries that come along with being in love. Also, I can't think of a better duo than Khalid and Normani.
8. In My Blood
This song is raw and real. It is a song that talks about those real moments of life that happen when we feel anxious or dissatisfied. And yet it is such a powerful song about not letting those moments define you but instead letting that persevering part define you.
9. California
I was so grateful to my friend Dzeko for having me on this song!! It is a song that talks about the emotional healing process of going through a break-up. It was definitely therapeutic to sing.
10. Praying
I cried when I first heard this song. There's nothing I can really add to it -the song says it all. But it is such a testament to forgiveness, healing and hope.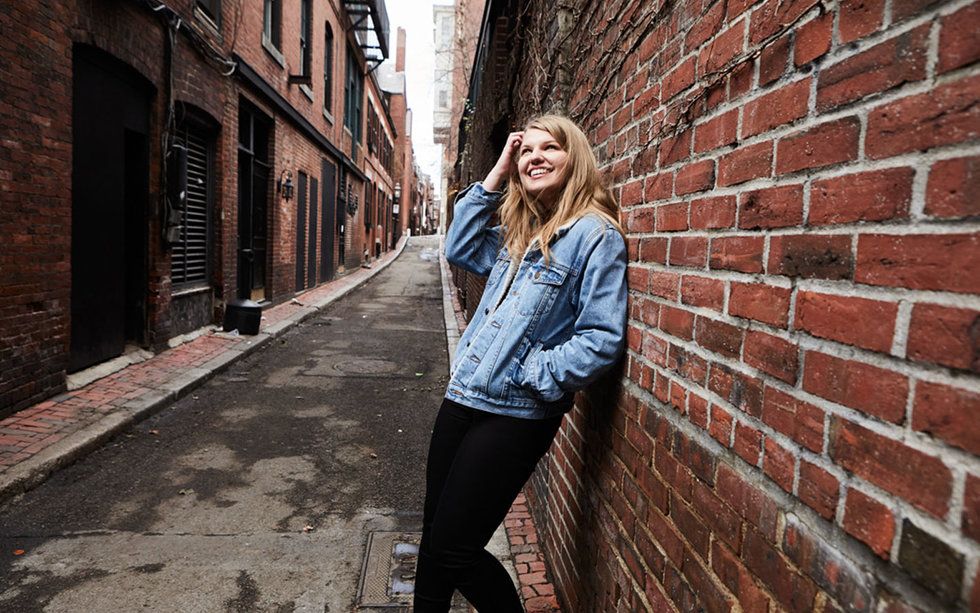 Brynn Elliott leaning on a brick wall in a stylish jean jacket.brynnelliott.com
---
Dan Victor is editor of Popdust and producer of Popdust Presents. He is also a music producer, bassist for Low Profile (live hip hop) & The Coldpress (indie rap) and front-man for Ductape Halo (indie rock). Follow on Youtube.
---
POP⚡DUST | Read More…

MUSIC MONDAY | Chris Jobe gives us some "Love in the Morning"
MUSIC MONDAY | Do You Got The Chills?