MUSIC
"Might Not Like Me" and "Internet You" Will Be Your Next Go-To Tunes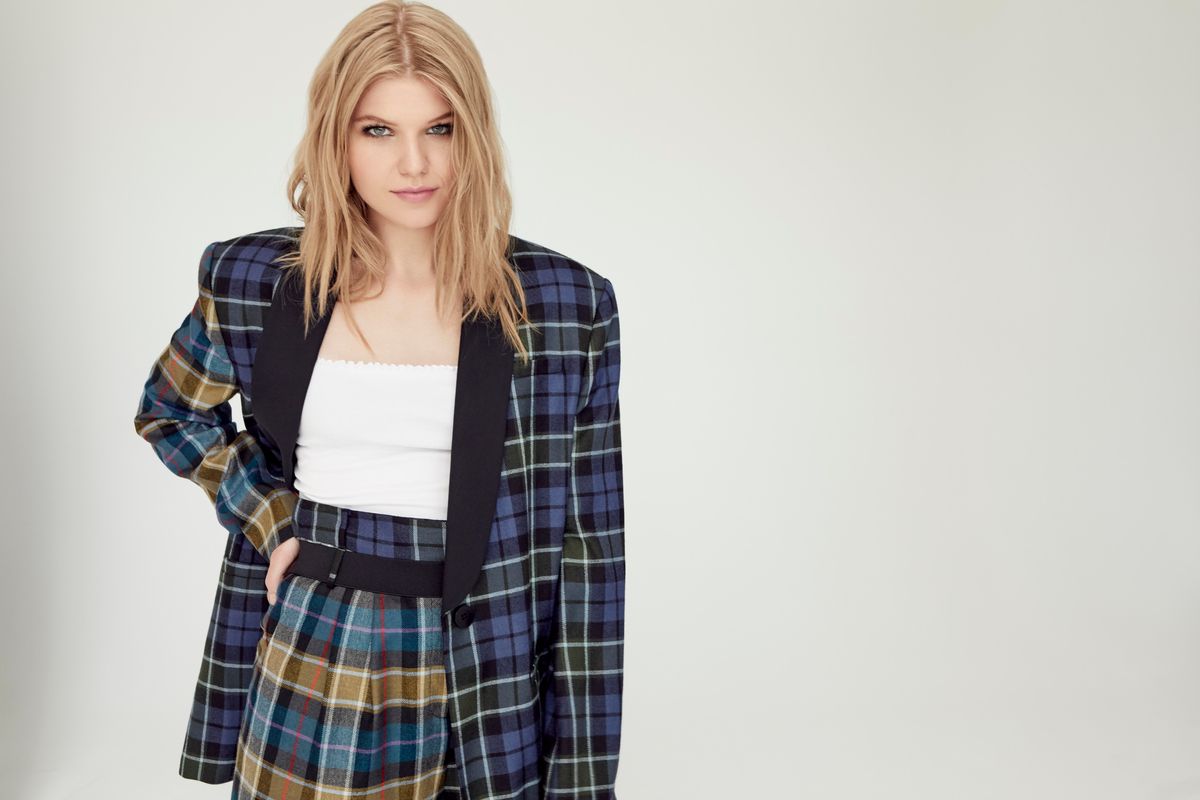 Rising star Brynn Elliott has had an amazing year.
Her debut single "Might Not Like Me" is currently at #25 on the Hot AC radio chart and climbing, her debut EP Time Of Our Lives comes out tomorrow, Friday Sept. 7, and she's scheduled to make her national TV debut on Live with Kelly and Ryan on Sept. 28!
With her recent success and Harvard alumni status, Elliott is more than just your girl next door. What's underneath the layers of lyrics in her songs and what drives her to make more music? In this acoustic session, Elliott explains more of her inner workings and drives for her music.
"I am so excited to share this behind-the-scenes of the making of my debut EP. This EP is so special to me because it's a collection of five songs that I wrote over my four years at college," said Elliott. "Those years were full of experiences where I learned to be my true self, embrace each moment, fall in love and try to understand the crazy place that is the internet. This EP truly feels like a debut to me. It's from a very honest place and it's the kind of songwriting that I always hope to be doing!"
We start out in the studio — Elliott's wearing a pair of hoop earrings, a casual T-shirt and sporting perfectly tousled hair while welcoming us into her acoustic session. "This is really exciting for me, to play in the studio and be with all my friends," said Elliott.
"Might Not Like Me" is about a breakup that happened in Elliott's sophomore year of college — her now ex was always competing with her and wanting to be better. "I felt that I had to dim my light in this relationship," said Elliott. This track is definitely for people who feel or has felt the need to change themselves for another person — don't.
So crazy that my song was on American @ninjawarrior !! Loved seeing these incredible women go!!! https://t.co/SgmUCJAAOI

— Brynn Elliott (@Brynn Elliott) 1534533863.0
"Internet You" is a song about dating in the modern era of Instagram, Twitter, Facebook — you name it. "We put our best selves on the Internet but we don't always put our best selves in our lives or in our relationships," said Elliott. This should be completely relatable to everyone as someone in the relationship — or even friendship – is always stuntin' for the 'gram.
Elliott's songs are all about the journey, not the end goal — all of her music come from a place of self-realization and finding out who she's meant to be. The message that I personally got from Elliott's new tracks is that nobody's perfect and that's okay. We're all on our own paths and journeys.
"Might Not Like Me" was also featured on an episode of TV Land's Younger as well as American Ninja Warrior. If Elliott's music can empower women twisting and jumping through the air on a game show, it'll probably empower you. The musician also recently performed at Arthur Ashe Kids Day on Aug. 25, an event powered by Net Generation.

If you're looking for a new, rising musician who is empowering, quirky and the embodiment of girl power, Brynn Elliott's your girl. Save her songs for a rainy day when your ex starts running through your mind again or the resulting all night dance party with your best friends.
Listen to Brynn Elliott here:
---
Amber Wang is a freelancer for Popdust and various other sites. She is also a student at NYU, a photographer and intern at the Stonewall Inn National Monument.
---
POP⚡DUST | Read More ...

More Than 840 Words Added to Merriam-Webster Dictionary
Social Justice or Smart Business Move?