MUSIC
Ariana Grande Sued for Instagram Pics of Herself
A reality check for the selfie generation: "The subject of the photo doesn't have any rights to the picture as long as it was taken in a public place."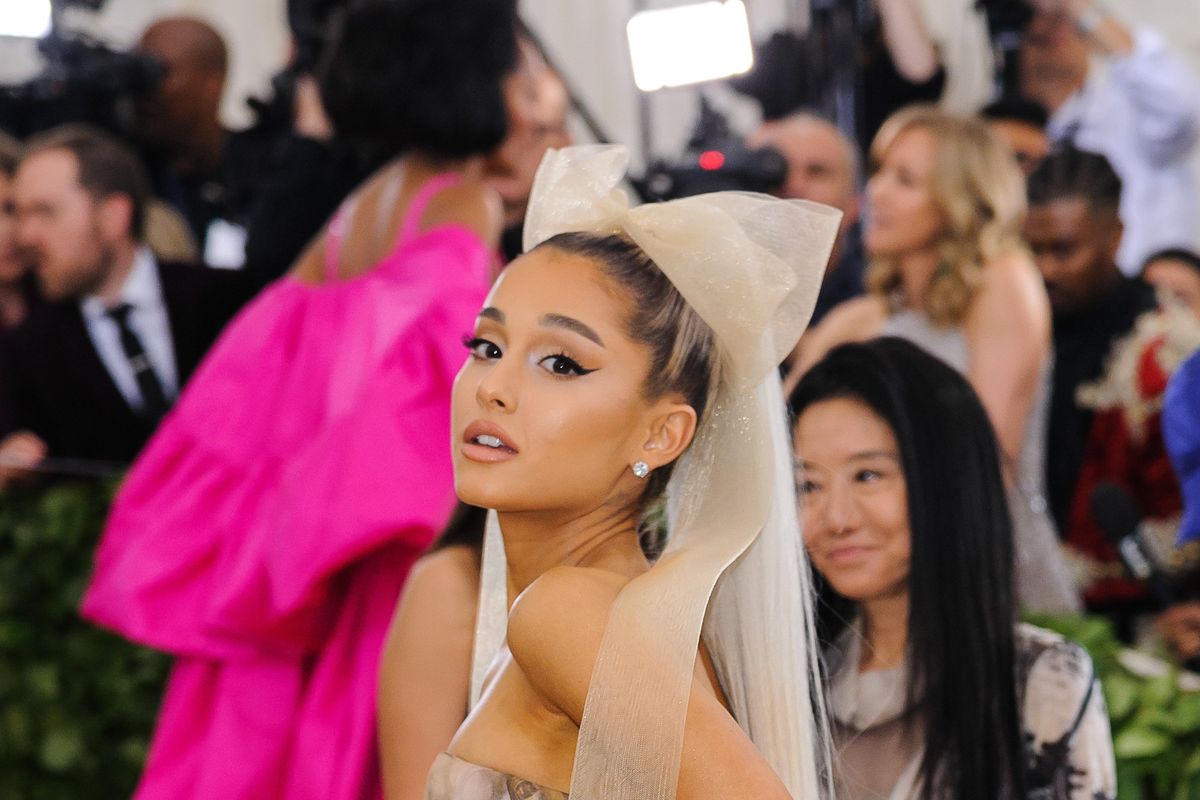 Photo by Sky Cinema (Shutterstock)
In selfie culture, we tend to forget that we don't own the rights to every picture of ourselves—only the ones we take.
---
Ariana Grande was reminded of that rule on Monday when she was sued by a paparazzi photographer because she posted two photos he took of her to her Instagram account. Robert Barbera, a New York–based photographer, alleges that the 25-year-old singer violated copyright law by not crediting him in the post. Grande shared the photos in August 2018 as part of her online promotions for her album Sweetener, captioning the photos, "happy sweetener day." Barbera is suing Grande for the profits earned from the post or $25,000 for each photo, whichever is greater.
According to Buzzfeed News, the lawsuit states, "[Grande] infringed [Barbera's] copyright in the Photographs by reproducing and publicly displaying the Photographs on the Instagram Page. [Grande] is not, and has never been, licensed or otherwise authorized to reproduce, publically [sic] display, distribute and/or use the Photographs."

Grande has yet to respond to the allegations, but copyright laws are very clearly on the side of photographers. Entertainment lawyer Bryan Sullivan told Buzzfeed, "The photographer owns the copyright to the photograph; it doesn't matter who is in it. The subject of the photo doesn't have any rights to the picture as long as it was taken in a public place." When it comes to street paparazzi who all but stalk celebrities to take their pictures in public, they can sue for as much as $150,000 if their photos are shared on social media without their permission or credit (also known as "willful infringement" of copyright).
In fact, this past year many photographers and photo agencies have taken legal action against celebrities for sharing their images on social media. From Jennifer Lopez and Gigi Hadid to 50 Cent and Khloé Kardashian, celebrities have settled with paparazzi and compensated for the lost licensing fees photographers gain from selling their pictures to tabloids and online publications.

In this spat between exorbitantly paid celebrities and the photographers who track them down, it's hard to feel any sympathy. But this year marks an all-time low in the royalties paid to photographers, according to the BBC. In the early 2000s, the "golden age" of celebrity photographs meant that one exclusive photo could earn $5,000 to $15,000. With the advent of digital media, however, a similar photo in 2019 is worth only $5 or $10.
But what does that mean for Ariana Grande? Even with her 154 million Instagram followers and her contentious post's 3 million likes, it's unlikely that Robert Barbera's lawyer could prove the two street pictures are worth more than $25,000. It's not as if there's a shortage of photos taken of Grande, so it's far from exclusive. And while it's most likely that the lawsuit will be dropped or settled out of court, some poor paralegal is probably going to have to calculate the approximate value of each like on Instagram, which means someone's losing either way.
---
Meg Hanson is a Brooklyn-based writer, teacher, and jaywalker. Find Meg at her website and on Twitter @megsoyung.
---
POP⚡DUST | Read More...
Why Alyssa Milano's "Sex Strike" Won't Work
Busy Philipps, and 9 Other Celebrities Who Are Open About Their Abortions
Has "Game Of Thrones" Lost Its Ability to Write Female Characters?