CULTURE
Cultural Appropriator Ariana Grande Ironically Sues Forever 21 for "Misappropriating" Her Image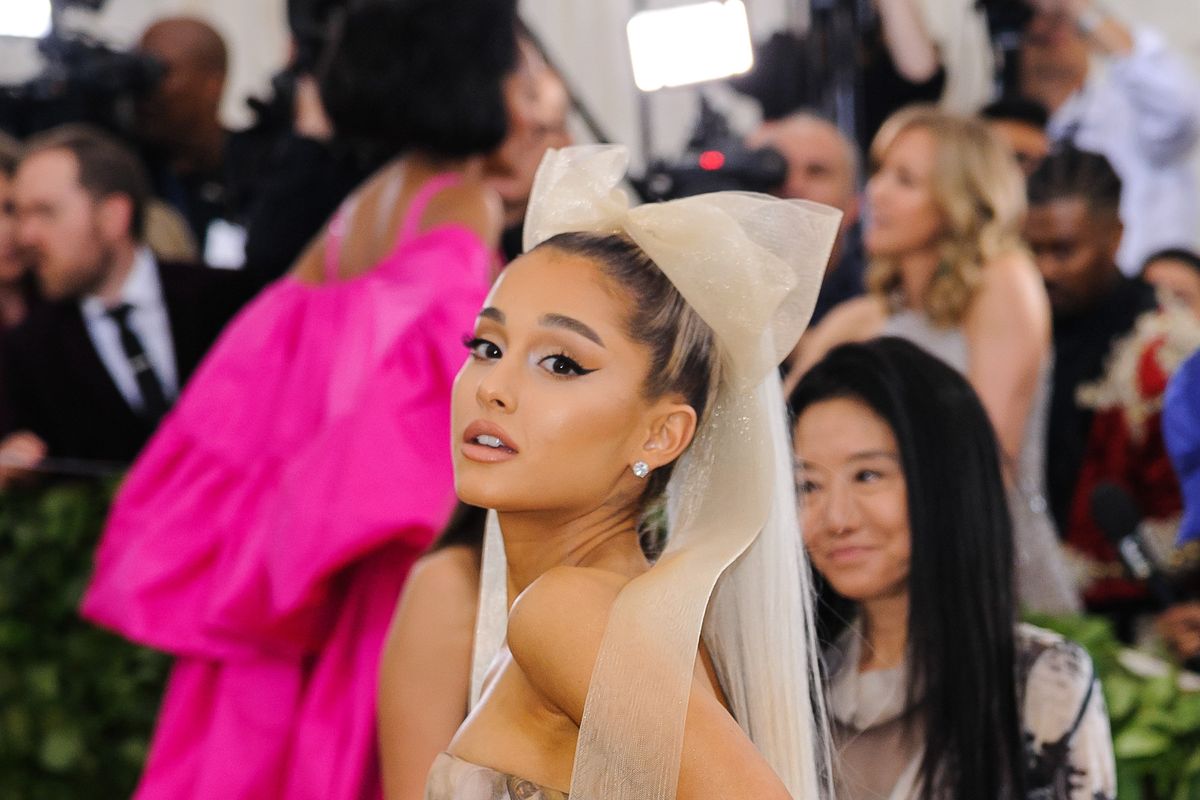 Photo by Sky Cinema (Shutterstock)
The only thing Ariana Grande and Forever 21 have in common is their love of cultural appropriation. But now it seems that Forever 21 has culturally appropriated Ariana Grande, and she's pissed.

---
To be more precise, Forever 21, the unofficial sponsor of Jersey Shore fashion and what 10-year-old girls think grown women wear, has been accused of misappropriating Grande's image. The 26-year-old singer has filed a $10 million lawsuit against the failing retailer, alleging that they hired a look-alike model and recreated distinct imagery from her "7 Rings" music video in order to promote their garbage, sweatshop-made clothing. Documents filed in California federal court detail that Forever 21 reached out to Grande for an endorsement deal, which "never came to fruition because the amounts that Forever 21 offered to pay for the right to use Ms. Grande's name and likeness were insufficient for an artist of her stature." Considering the fact that the company is expected to file bankruptcy soon, it was desperate enough to skirt trademark laws and use Grande's likeness anyway.
Forever 21 already has a fraught legal history regarding knock-offs and violations of labor laws, in addition to numerous culturally insensitive products. But crossing the "7 Rings" singer may be their most public faux pas yet. "Rather than pay for that right as the law requires, Defendants simply stole it by launching a misleading campaign across its website and social media platforms primarily in January and February 2019," details the full complaint. "The campaign capitalized on the concurrent success of Ms. Grande's album Thank U, Next by publishing at least 30 unauthorized images and videos misappropriating Ms. Grande's name, image, likeness, and music in order to create the false perception of her endorsement."
In response, Forever 21 released a statement disputing the allegations. Despite Grande's lawyers claiming that the featured model is "strikingly similar" to the singer, the model's "uncanny" resemblance really lies in the way she is posed. Forever 21's ads clearly mimic the nauseatingly neon aesthetics of Grande's "7 Rings" music video, from the model's fashion to the set design. However, the clothing company denies the similarities and simply states: "We are hopeful that we will find a mutually agreeable resolution and can continue to work together in the future."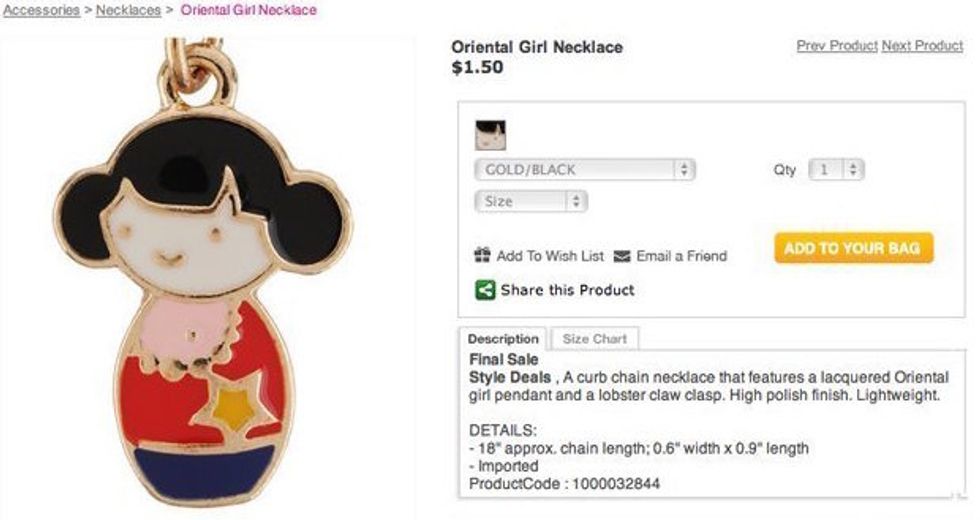 Forever21
This type of lawsuit has plenty of precedents, with Kim Kardashian, Katherine Heigl, Vanna White, and Bette Miller among those who have sued companies for misappropriating their public images. Celebrities have the right to sue companies for using their likenesses without permission under laws like the "Right of Publicity": an intellectual property right that defends a public figure's "protected attributes" from being exploited for commercial gain without their consent. But the trick to winning these kinds of cases is proving that a celebrity's image has been damaged. Unsurprisingly, most cases settle out of court rather than go to litigation.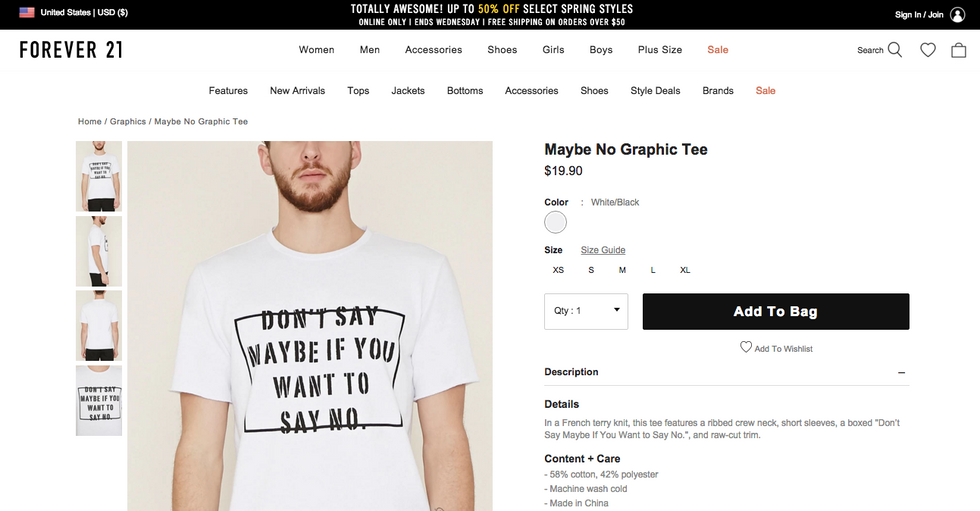 Her.ie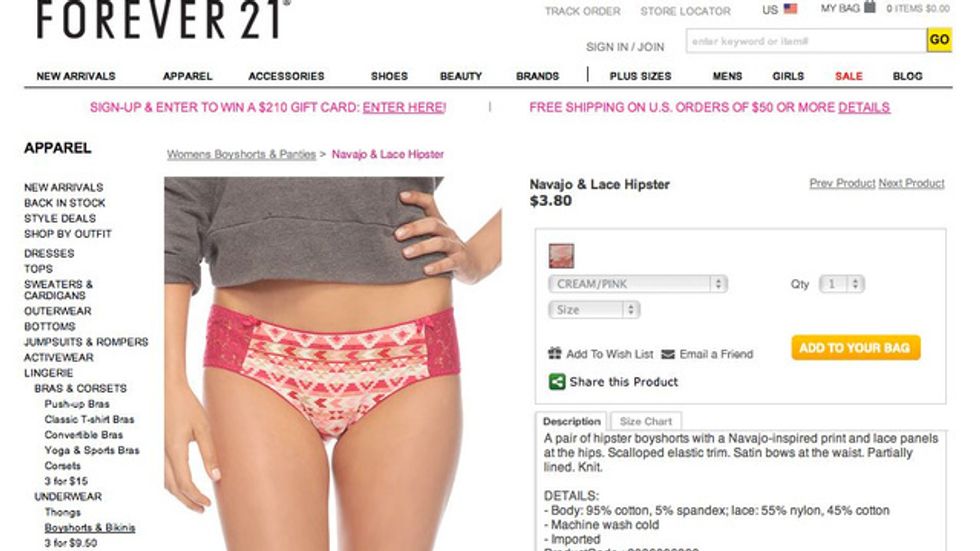 Forever21
While Grande filed for $10 million in damages, the matter will probably be settled for an undisclosed sum. Perhaps she'll imitate Katherine Heigl, who sued Duane Reade for $6 million in 2014 after the company posted a paparazzi picture of her leaving one of their chain stores to their social media accounts; their settlement allegedly required Duane Reade to make a sizable contribution to Heigl's charity foundation.

Considering Grande's support of Planned Parenthood, perhaps some public good will come of this meeting of cultural offenders. Before (hopefully) filing bankruptcy, Forever 21 could empty its coffers to fight recent oppressive abortion bans and fund reproductive rights programs. Or they could just pay Ariana Grande more profit for wearing "culture as a costume." After all, it must be difficult to have her identity be co-opted for the sake of trend-setting and capitalist gain, but then again: irony.