TV
"The Bachelorette" Episode 3 Recap: Separating The Men from The Boys
With the Bachelorette juggling multiple personalities, Hannah stood defiant in her words and actions, taking ownership of what she deserves. For once, the majority of the men are living up to the challenge.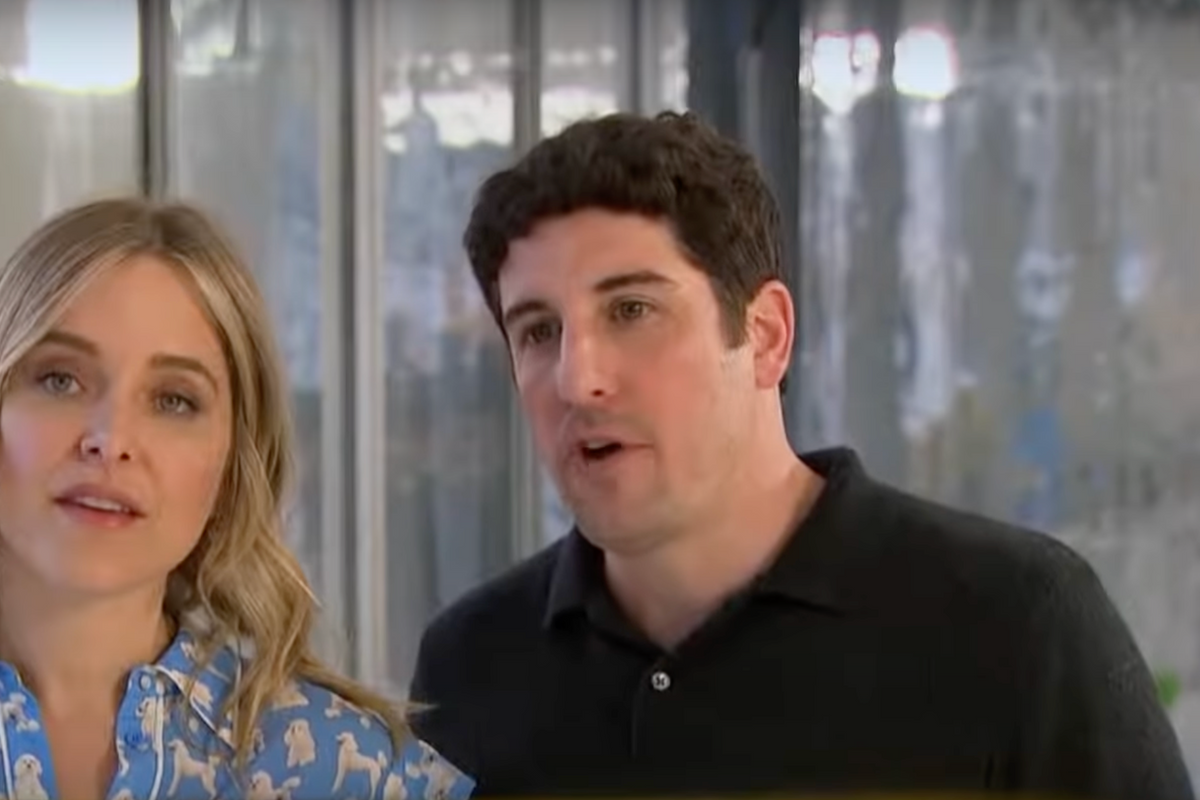 via youtube.com
On recent seasons of The Bachelorette, the women have carried the show.
But the latest in the franchise propelled the story further and demonstrated that millennial men have the maturity, understanding, and compassion to provide support and equality in a relationship. For once, the audience watching feels like they know the majority of the contestants. What seemed petty last episode proved stellar and articulate in this one. Season 15 of The Bachelorette is shaping up to be one of the most compelling to date, thanks to Hannah and her men.
The recent group date choices continue to stir conversation. Between the pregnancy oriented date and one centered on the most obvious product placement in television history, there's a lot to unpack.
First Group Date: Everything a Viewer Could Want and More
Jason Biggs and his wife, Bachelor fanatic and famous actress, Jenny Mollen, made a guest appearance on the first group date. Hysterically, a few men could only refer to Biggs as "The American Pie guy." The contestants were quizzed on female anatomy and challenged to walk around with a pregnancy vest. During the quiz portion, Cam notably claimed the gestation period was two weeks instead of nine months. While others laughed, many grown men probably do not know what gestation even is, unfortunately.
Wobbling around, the men felt the weight of pregnancy. After the pregnancy suits, clothespins were clamped onto the contestants' nipples to simulate breastfeeding. The torturous date then became even worse.
The men were introduced to a birth simulator, which imitates birthing pain through electrode pads attached to the abdomen. The exercise offered a glimpse into the strength and endurance of mothers everywhere, as well as giving the audience a look at the empathic ability of each contestant. And yes, the majority of the men were clearly in quite a lot of pain.
John Paul Jones screamed like he was being stabbed, while the audience got a long, hard view of his nostrils. Tyler C. had an arm behind his back as if posing for a camera, smoldering through the pain. But really, only Jed connected with Hannah as they breathed together, working as a team.

The odd experience relayed into the evening.

At the cocktail party, Mike vulnerably explained how the date reminded him of a trying event from his past: his ex-girlfriend, who he planned to marry, had a miscarriage in her second trimester. He admitted he did not provide the emotional support necessary, which caused the relationship to crumble.
At the worst point possible, Cam inserted himself, interrupting Mike because he had something very important to tell Hannah. He continued to hover, to the point that Mike told him to leave and he'd come to get Cam once he's done.
Once Cam bothered his way into time with Hannah, he confessed his revelatory information: he quit his job to be on the show.
The evening spun out of control as Jonathan then interrupted Cam, forcing Cam to get up and escort him out. The painstaking pettiness of what Jonathan called, "what goes around comes around," separated the boys from the men.

The highlight of the evening, surprisingly, was Tyler C. who offered a hefty, but delightful monologue.
Please read and swoon:
"Today made me want to call my mama and tell her I love her. Women really do run this world and they deserve so much respect. That's one thing I will say about you is that I see this powerful woman and I firmly believe whatever your calling is, is you'll move mountains. You're a badass woman. That's one of the biggest turn-ons about you. I want to be the one that's fueling the fire. I mean that with every ounce of me. And I hope to be the guy cheerleading next to you and being your arm candy and supporting you."
Mike might have gotten the rose, but Tyler C. moved mountains with his comments.
One-On-One: Meh
The men were on the medical table on the previous date, but this portion saw Hannah in the hospital. What could have been dehydration, exhaustion, etc. led Hannah to cancel her date with Connor.
Luckily for Connor, he ended up having the best opportunity of all, visiting her room to take care of the Bachelorette. The isolated, cozy one-on-one time carried the potential for a true, intimate opportunity to really get to know one another, away from the typical lavish dates.
While they talked and Connor opened up about his family life, it became quite apparent Hannah was not really into him.
He didn't get a rose then, but after leaving cute sticky-notes around her temporary abode, she invited him to an already set-up, private concert with a pretty famous musician, Lucas Graham. There she gave him the rose, but probably only because ABC had paid for Graham to perform.
Second Group Date: The Secret Life of Synergy
Season 15 is keeping up its trend of pretty shitty second group dates. The date, which involved a photo-shoot with animals, was explained by Hannah, "So today we're going to draw inspiration from the new movie Secret Life of Pets 2." The photographer then regurgitated and reiterated, "The Secret Life of Pets 2 is a fun movie, it's really interesting to think about what pets really do when you're not at home!"
Demi, for some reason, snooped behind the scenes to try and catch any contestants who would take the bait of a flirty make-up artist. None engaged, but Luke P. still found a way to fuck up. He acted possessively throughout the photoshoot, especially when he witnessed Hannah kiss Pilot Pete in front of everyone. The bold move led Luke P. to interject, taking another photo-op with Hannah, this time balancing her on his back. After, he attempted to walk Hannah to her dressing room, an offer she assertively rejected.
His stalker-like actions continued into the night as Hannah brought Luke P. aside after he, "... stole the show again, but in a negative way." She expressed how irritated she was with him. She actually used the word irritated. The Bachelor and Bachelorettes in previous seasons focused on reassuring the contestants and easing their stress.
Going off script, Hannah dove into how Luke P. flaunting their relationship disrespected her and how she is exploring other relationships which, shocker, also have potential. Instead of comforting and taking ownership of someone else's issues, like many women do, Hannah gave him a call to action to "fix this."
In retaliation, Luke P. tried to reassert his dominance by telling the other guys he thought about leaving that day. He added that he does not see the relationship like Hannah does and blatantly rejected her perspective. Rather than own up to his frustrating actions, he continuously interrupted other contestants.
Luke P's biggest misstep was when he asked Pilot Pete to step aside from Hannah since he "hadn't talked to her yet." Meanwhile, Peter really hadn't spoken to her yet either and Hannah told Luke P. just that.
On a better note, Pilot Pete stuck the landing with Hannah. Chuckling, Peter whisked her away, and the two made out to the point her legs were around his waist. With his boyish charm, he called it his "smoothest take-off yet".
Of course, Peter got the rose, proving Hannah's good taste.
The Cookout: ABC Says Goodbye to Their Own
Chris Harrison used one of his three moments this episode to inform the men there would be a tailgate instead of a cocktail party. Cam took this as an opportunity to tell the men he needed to speak to Hannah first because he had something very personal and serious to tell her. This spun into a debate about the codes of The Bachelor/Bachelorette world.
Mike called BS, that there are "no rules of engagement." Tyler C retorted in a separate conversation that if there were no rules it'd be like a first-grade soccer game: no one would advance.
The Lord of The Flies scenario didn't stop Cam from sharing his every trial from the past couple of years. From his three surgeries, his grandmother's death, and having to re-home a puppy because of his health issues, he had a lot to spew.
Cam's urgency in telling Hannah this horrifying, mishmash of a sob story unveiled the disgusting point of necessity on the show: production wants contestants to reveal their most personal, traumatic trials. The show toxically equates deep insight and embracing a person's most difficult times to the hard work of furthering a relationship.
Recognizing this, Mike disclosed to Hannah that Cam spilled all his very personal information in hopes that she'd keep him around longer by giving him a "pity rose. "
Hannah did not feed into the Bachelor trope of a rewarding revealing trauma with a rose. Although, unfortunately, defying one trope gave rise to another. With one lesser villain (Cam) getting boot gave rise to another (Luke P).
The Bachelor franchise continuously uses interruptions from contestants as an introductory, villainous trait. Hannah's annoyance with Cam gave way to annoyance towards Luke P. Luke P's stalkerish, possessive, and aggressive persona forced production to move off script and consider how to manage such a character. The dilemma will certainly unfold in the coming episodes, and when it does, it will be a turning point for Hannah and a true test of her strength.
With 15 men left, the show must go on without Always Be Cam. Thankfully, that won't be a problem as long as the men keep up the quality content.
NEXT WEEK ON THE BACHELORETTE...
---