TV
Twitter Recaps "The Bachelorette" Week 8: A Love Letter to Mike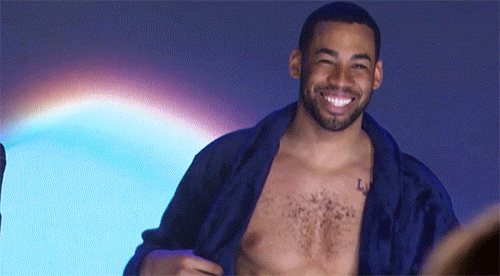 If you're still keeping up with Season 15 of The Bachelorette, you've demonstrated great perseverance, maybe even as great as St. Catherine.
Hannah Brown's season has gotten messy, in the best and worst ways. After People Magazinebroke the story that Jed Wyatt, a contestant, had a girlfriend before the show and then also cheated on that girlfriend with another woman, Bachelor Nation went crazy. Every moment he's on the show is somehow more despicable than watching Luke P be a pathological liar. Still, Luke P. has stuck around for reasons that many are still failing to comprehend.
Hannah's One-On-One With Jed
After everything we know now, it's very difficult to watch Hannah go on a date with Jed. Their time together was boring until Hannah told Jed she was falling in love with him. Bachelor Nation cringed and defended Hannah against the true villain of the season, Jed.
Hannah's One-On-One with Tyler
Hannah's date with Tyler wasn't very exciting. They spent their awkward time together roaming the city on horses and eating odd food.
It wasn't until the evening portion that Tyler C. opened up about his family's past. His father lost everything he had after the 2008 market crash, and then his parents got divorced. Hannah went on to share details of her family life. She disclosed that her parents are in a happy marriage, but they're horrible at communicating. The moment was surprisingly honest for the show—to viewers' delight and her parents' embarrassment.
A Moment of Silence for Connor: He was never making it to hometowns.

Connor S. had barely received any screen time since his one-on-one. He faded into the background for viewers and, apparently, for Hannah. When the contestant knew he wasn't going on a one-on-one the week before hometowns, he went to visit Hannah for their own alone time. Hannah wasn't really ecstatic about the surprise and truthfully told him she just doesn't see it happening for them.
Hannah's One-On-One With Mike

After telling Jed she was in love with him and then an "explosive" date with Tyler, Hannah realized that she couldn't keep Mike around. She especially couldn't meet his family knowing how big of a step that was for Mike.
The contestant took the break-up with grace as he consoled Hannah.
Everyone:
After Mike went home, Luke P. was happy because there's one less contestant battling for Hannah's heart. Tyler C. called him out in the most glorious fashion.
The Group Date
To sum up the painful and barely entertaining group date, there was annoying drama between Garrett and Luke. Thankfully, our sweet Pilot Pete stayed in his own lane.
So there we have it: Luke P, Pilot Pete, Jed, and Tyler C. are all bringing Miss Hannah Brown home to meet their families.

Fin (@ Jed)