FILM & TV
Sam Fox's depiction of single motherhood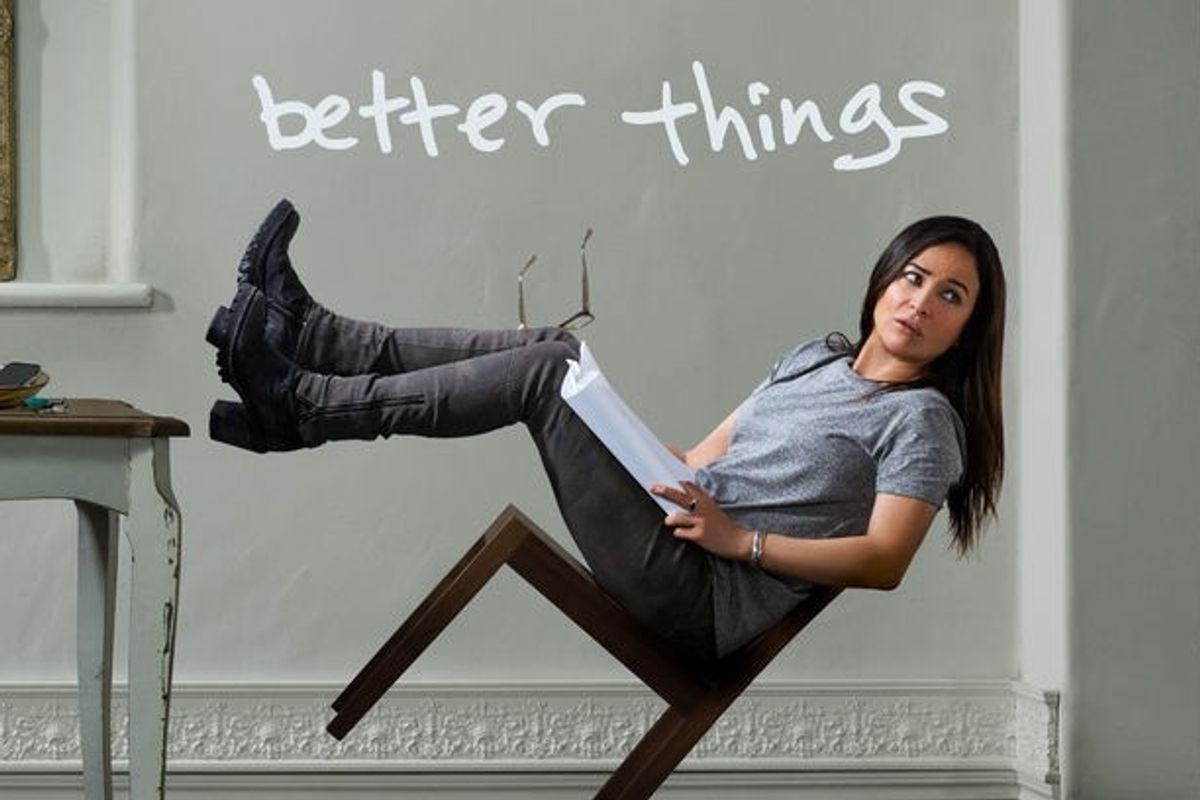 Better Things focuses on having a sense of humor, the necessity of friendships, hard work, and most of all love and gratitude…you know the Better Things.
Watching Pamela Adlon's Better Things makes me feel like I am marching in the Women's March all over again… except really I'm just watching Sam Fox (the lead character played by Adlon) go about her day, working, mothering, and navigating the mind field of being a woman. Adlon gives us realistic insight into what it might be like to be a woman over 40, have a career in Hollywood, and be the single parent to three girls, all the while resisting the allure of Hollywood cosmetic surgery, which her line of work makes a strong case for almost every hour of every day. The FX website, calls the show a "semi-autobiographical series" which after a little digging around proved to be more true than not. This realistic bent is likely why the show has a laundry list of awards attached to its name, because it's so freaking believable. Clearly the bones of this show are a reflection of Adlon's real life experience. Adlon not only stars in the show, but also directs and executive produces it. You likely will never notice that she is juggling three different roles, as her performance is effortless. At the end of each episode, you want to hug her (and I hate hugs) and say YEAH GIRL! I FEEL YOU!
Much like the show, Adlon's parents are divorced, her father is Jewish, and her mother (who converted to Judaism) is British. Adlon's character, Sam Fox lives just across the street from her single, spacey, and nothing short of hilarious British mother. It is not uncommon on the show to see her mother pruning trees topless, or stopping by Sam's house for a nightcap wearing only a 1920's bralette and underwear. Other key relationships on the show are of course Sam's relationships with her daughters, each of whom is extremely different from the other. While her oldest daughter Max fills the role of femme, spoiled, teenager, her middle daughter Frankie appears gender neutral/possibly trans. The beautiful part about the story line with Frankie is that they barely touch on Frankie's appearance. She is just Sam's daughter in the first season…not "the trans kid."
The other stars of the show are Sam's colleagues and girlfriends. While this is not a "mommy and daddy family," the father role so to speak, is not missing; it's simply occupied by other characters, mostly women. It is a true joy to watch the intricacies of so many female relationships play out. It's also a true joy to watch a single mother be caught off guard by her teen and tween daughters, and rarely have a well thought out, "television-mom" response. The show avoids well-rehearsed (and unrealistic) perfectly timed sarcastic quips (think Gilmore Girls, which I love and respect, but this show is different). It's not that Sam is not sarcastic, it's just that Adlon does a great job of portraying realistic parenting moments, the one's where you're in the car with your kid and they suddenly bring up a big question about sex, drugs, or death and you have 4 seconds to come up with some "parental" response. (This is why my kids now believe you can have a conversation with dead people…I just didn't have the time to read an article about how to talk to kids about death between 39th street and home…so now we talk to dead people…it's fine).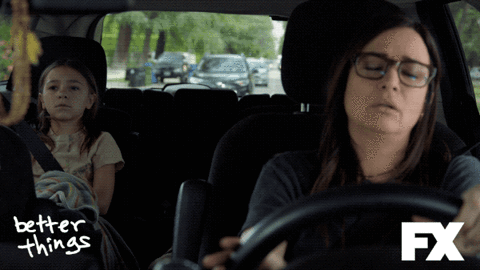 The show also tackles seemingly "big" topics like abortion, divorce, and teenage sex. Again, it does an amazing job of showing the realities of modern families…the kinds where a bunch of single/divorced/married/re-married/ people are sitting around Sam's house drinking wine and talking, and Sam's oldest teenage daughter Max happens to be there. Max becomes privy to conversations about abortion, relationships, and other topics adults tend to avoid discussing around teens. It's awkward and unrefined… but the viewer is compelled to see that in reality, Max is the perfect age to be hearing these topics discussed by older people who have actual life lessons to share. It is rare that we get to see the benefit of multigenerational communities on television as it's usually the "kid plot" verses the "adult plot," but if you were raised by a single parent, you know that you often spend much time around a different kind of family… a family that is created out of friends of the parent that is currently parenting you.
Our society (and thus our media) is often so focused on the negative affects of divorce, we rarely discuss the benefits of being raised outside a nuclear model. In fact, just the phrase "benefits of non-nuclear model" sounds like an oxymoron… but of course nothing is all good or all bad… not marriage, not divorce, and not nuclear family-hood. The children in Sam Fox's life have issues, challenges, hardships, ect… but they also have opportunities and perspective, insight, and community. Sam Fox curses in front of her children, tells them things about adulthood that likely they don't need to hear, and doesn't pretend to have hall her ducks in a row…but she has a minivan full of appreciation. Even with all of the work and none of the time, you get the sense that Sam appreciates her role as a mother. The viewer never doubts that Sam wanted to have kids…she mothers as thoughtfully and purposefully as she can, and she loves her girls with gusto. Sam Fox's depiction of single motherhood focuses on having a sense of humor, the necessity of friendships, hard work, and most of all love and gratitude…you know the Better Things in life.
By Rachel Hall, Rachel has a Masters in Cultural Gender Studies, and a BA in Communication & Culture, is a Certified Life Coach, and can often be found hiding in her laundry room from her two children. More about her on her website.
---
POP⚡ DUST | Read More…
THE REAL REEL | Sarah Silverman Loves America

THE REAL REEL | Catt Sadler Says Bye to E!
THE REAL REEL |SMILF: Single Mom I'd Like To Friend
---