MUSIC
The Power Couple Mixes Business with Pleasure with Everything is Love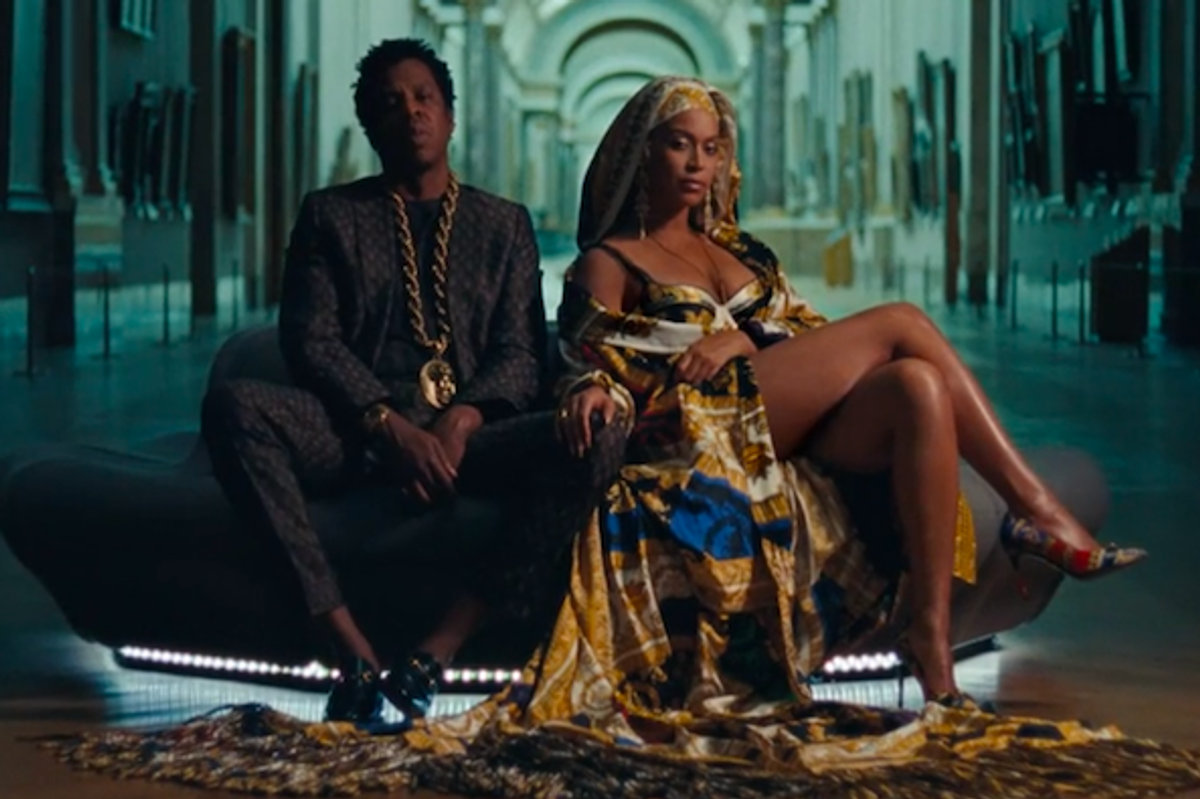 The Carters just won't quit.
As the (arguably) hottest couple in music – Beyoncé and Jay-Z - continue on their "On the Run II" tour, there's no stopping this dynamic duo from thrilling their throngs of fans even further. In comes a new album, Everything Is Love, a nine-song 38-minute joint collaboration destined to be another chart-topper.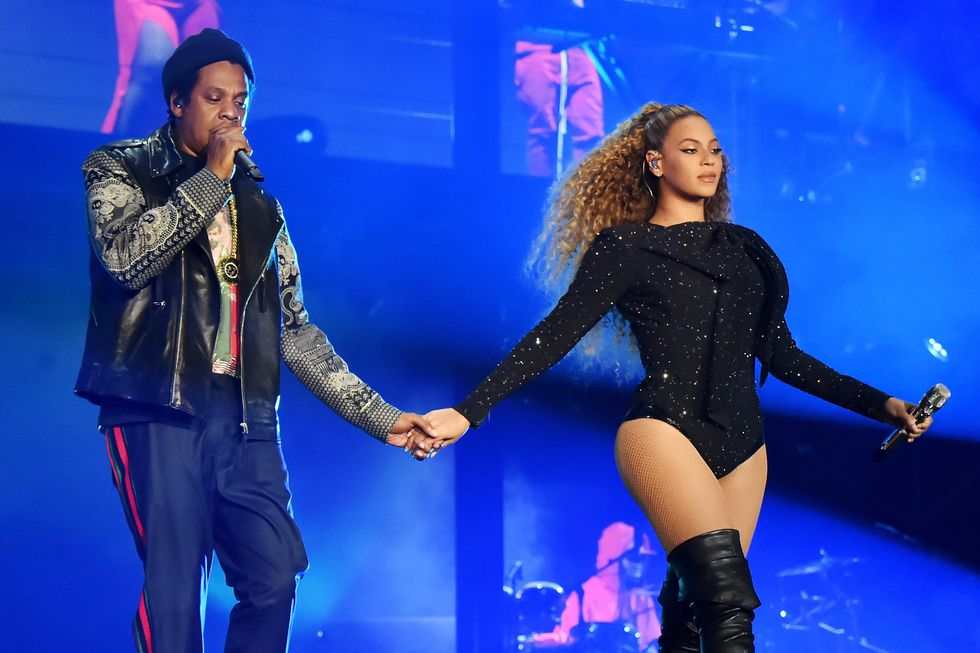 time.com
While in London during one of their tour performances, the couple wowed the crowd with the big reveal. "We want you guys to be the first to experience this new project." Those lucky Londoners! Next a visual clip for "APESHIT" aired, and surely the audience went just that…ape$h!t!

As per Rolling Stone, in this video, "the two stars romp through the Louvre in Paris, seizing center stage in a high-culture palace that – like most Western art museums – historically made little room for non-white artists."
The new album is supposedly an " ode" to their first-born, Blue Ivy, as well as all the "coin" they've got in the bank. Good to be grateful, no? Some of the tracks represent "forgiveness and reconciliation," as noted by Pitchfork, and we have all been well-aware of the highs and lows that have played out between the Carters in recent history. And the final track, "LOVEHAPPY" features lyrics like, "We came, and we saw, and we conquered it all/We came, and we conquered, now we're happy in love." Perhaps they wrote that over glasses of ice cold "Lemonade."
As if a joint project from Mr. and Mrs. Carter isn't exciting enough, some other big names lent their talent to the album. Listen for the likes of Ty Dolla $ign, Migos, and others as well as production props to Pharrell, Dre, and more.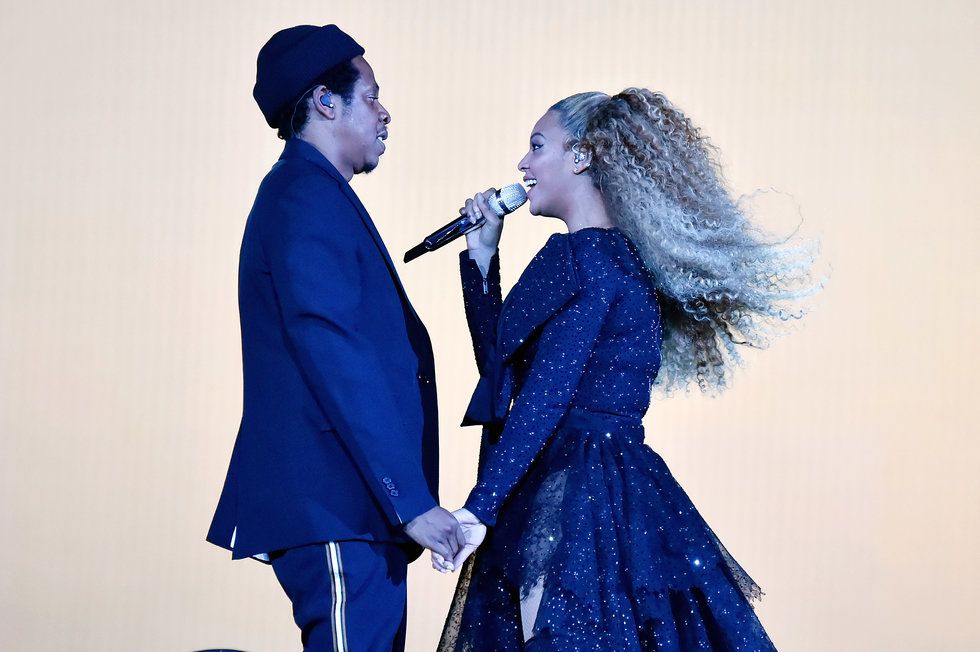 timedotcom.files.wordpress.com
The Ringer gives their summation of Everything is Love. "The surprise album may not crack the first tier of either artist—but it is a testament to their professionalism, charm, and bank accounts." But everything this couple touches turns to gold. Dropped on Jay-Z's streaming service, Tidal, on Sat. June 16, this collab surely made for a happy weekend for their fans.

---
Melissa A. Kay is a New York-based writer, editor, and content strategist. Follow her work on Popdust as well as sites including TopDust, Chase Bank, P&G, Understood.org, The Richest, GearBrain, The Journiest, Bella, TrueSelf, Better Homes & Gardens, AMC Daycare, and more.
---
POP⚡DUST | Read More...
What the F? De Niro Drops the F-Bomb on Trump
Netflix and Chill...With the Obamas
---
From Your Site Articles
Related Articles Around the Web