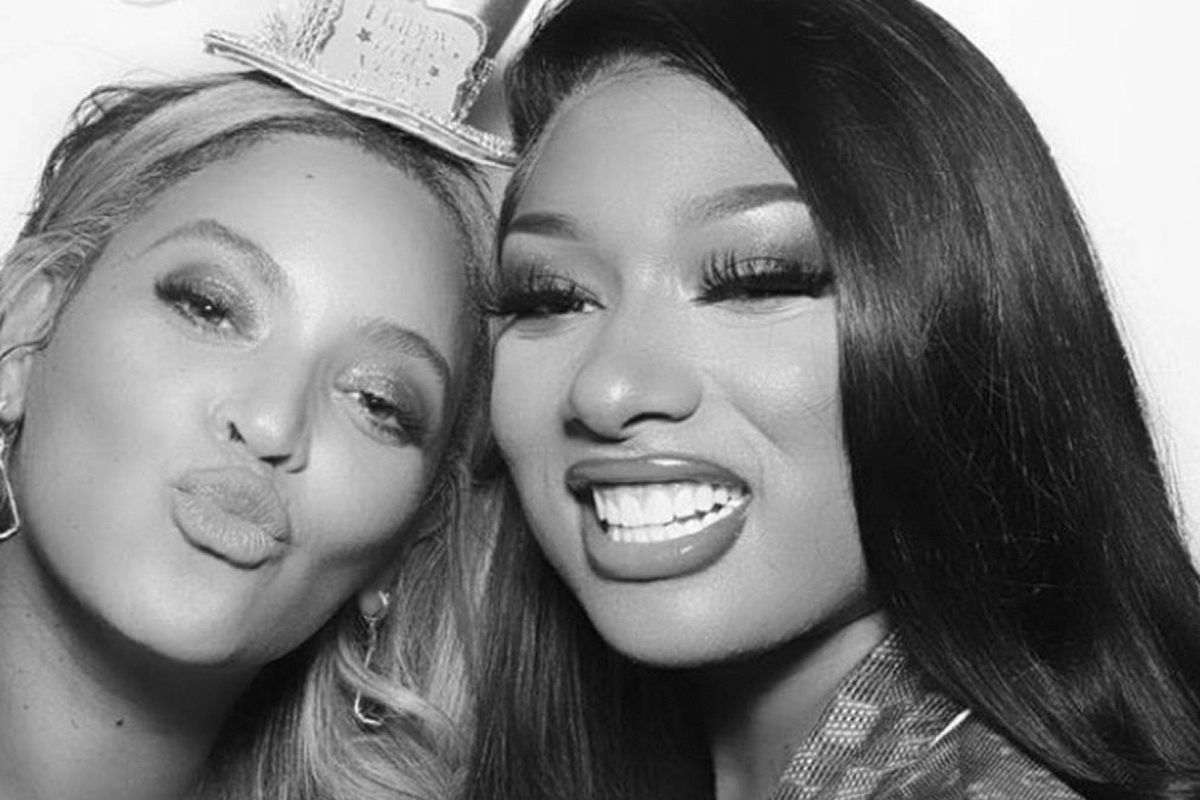 Collaboration in rap music is a beautiful thing.
Jay-Z and Kanye West. Kanye West and Nicki Minaj. Drake and Lil Wayne. Oftentimes, an already great song on its own is made perfect by an additional voice. One of hip-hop's most successful recent upstarts, Megan thee Stallion, is already well-acquainted with the benefits of a good collaboration. She recruited Minaj and Ty Dolla $ign for her "Hot Girl Summer," but with a new summer on the horizon, she was due for another smash.
---
Megan's recent song "Savage" has already been drilled into our memories; with a few instantly-quotable one-liners and a viral dance, it's a hit on its own. But—much like "Old Town Road" and "bad guy" remixes of yore—it begs for a featured vocalist. And who better than Megan's fellow Houston Hottie, Beyoncé?
With four years gone by since her last proper full-length, Beyonce knows we need her now more than ever. When whispers that she'd lent her voice to a remix of "Savage" started circulating online yesterday, it seemed too good to be true. But it is true. And it's wonderful.
This updated "Savage" still centers around the perfectly minimal "classy, bougie, ratchet" chorus, but with Beyonce's fluttery, harmonizing vocals taking the forefront, the simple track feels ten times fuller. She even raps, too: "If you don't jump to put jeans on, baby you don't feel my pain," is just one of a handful of perfect lyrics. Let Savage Girl Summer commence.
Listen below.
Megan Thee Stallion - Savage Remix (feat. Beyoncé) [Official Audio] www.youtube.com