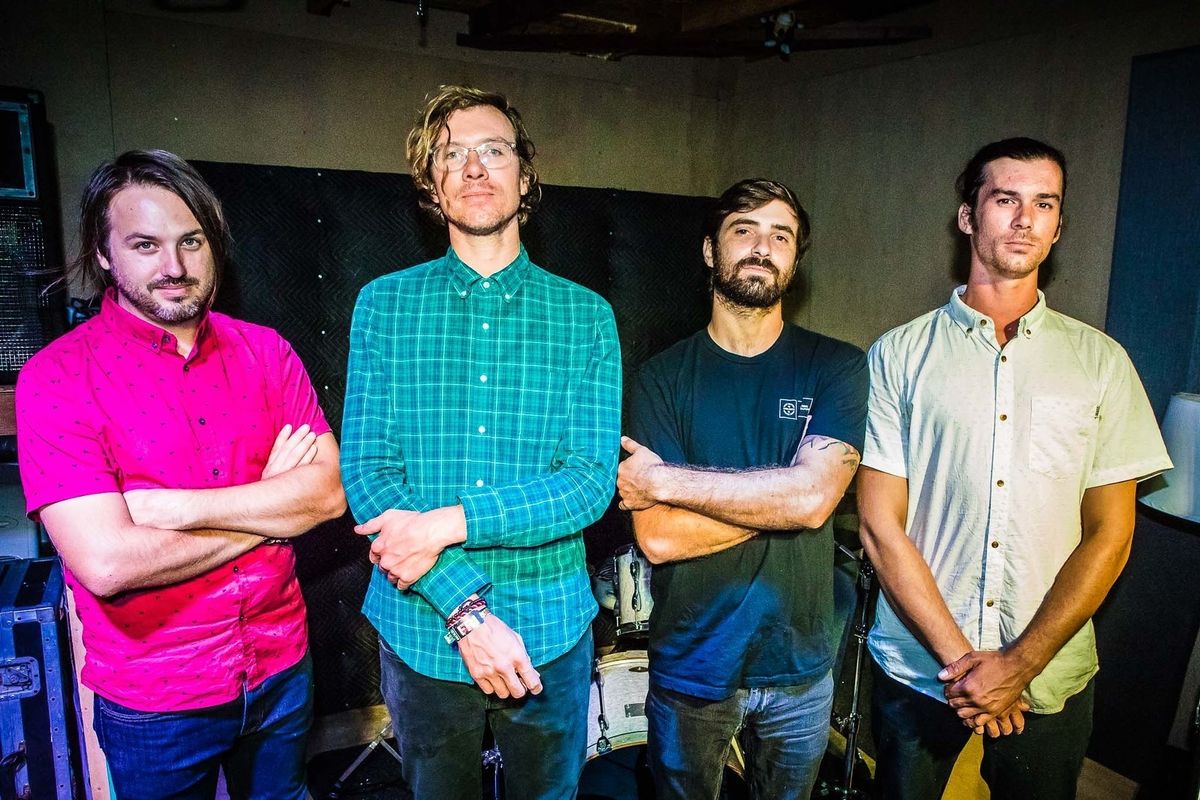 Photo Credit: Sylvie Barnett
So-Cal alternative rockers Bristol To Memory premiere new music video – "Wrapped Up."
Made up of Rory O'Connell (vocals, guitar), Kealan O'Connell (bass), Alex Buster (drums), and Daniel Wonacott (guitar), the band's unique name was taken from the cross streets where the brothers O'Connell and Buster grew up in Santa Ana. The band has performed at the Van's Warped Tour, SXSW Music Festival, The Roxy, and The Whiskey, among others, and dropped five EPs.
The group's last official release was 2016's "Holograms," an alt-pop-flavored number with a skater-vibe. With "Wrapped Up," the band pumps out a beefier alt-rock sound with hints of punk.
Bristol to Memory - Wrapped Up (Official Music Video) youtu.be
Rory O'Connell explains "Wrapped Up," saying, "In life we find ourselves grounded by the ones we love. It's a sense of natural gravity but when that sensation is lost we can feel as if we are floating endlessly in an abyss searching for a common ground. This is where the video for 'Wrapped Up' takes you."
"Wrapped Up" opens on stuttering guitar riffs accompanied by O'Connell's tender voice. Then, with a snap of the snare, the track ramps up into a muscular alt-rock tune. Twinkling accents add dimension to the potent drive of O'Connell's pulsing bass line. A brief pause forms the bridge to the chorus, which swells on layers of colors that both growl and sparkle.
O'Connell has one of those tailor-made alt-rock voices, clean and hip on the verses, but capable of rasping brawn on the chorus. He has a knack for effective modulation, knowing how and when to inject harsh-textured timbres.
"Wrapped Up" delivers tantalizing energy, surging and subsiding infectiously, along with tasty vocals and harmonies. Keep an eye out for the band's forthcoming full-length album, Wake Up, slated to drop in early 2019.
---
Randy Radic is a Left Coast author and writer. Author of numerous true crime books written under the pen-name of John Lee Brook. Former music contributor at Huff Post.
---
POP⚡DUST | Read More...
INTERVIEW | Indie-Pop Singer Navakaine Talks Coming-of-Age