Culture Feature
Britney Spears' Brother Weighs In on #FreeBritney Movement
Bryan Spears maintains that Britney's conservatorship has been "a good thing" for the family.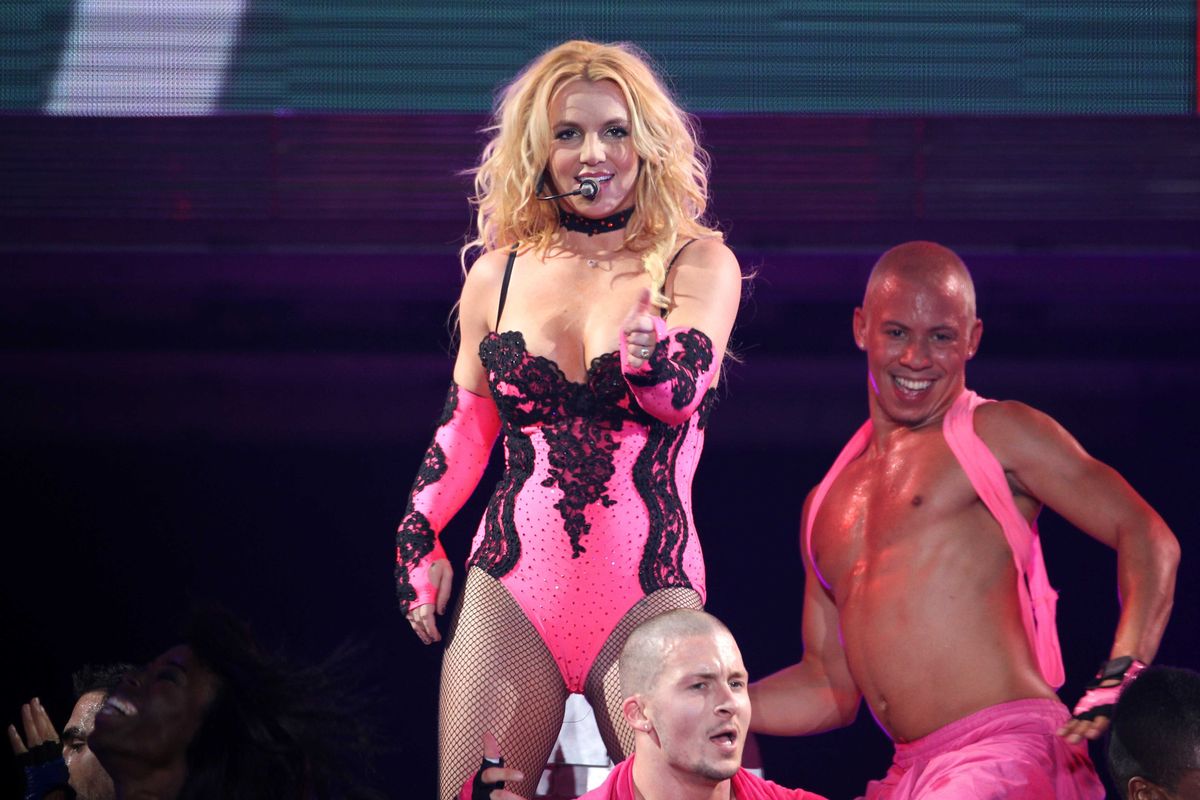 Photo by Pariente Jean-Philippe-Sipa (Shutterstock)
After a few weeks of the growing #FreeBritney movement taking over social media sites like TikTok, Britney Spears' older brother, Bryan, has spoken out about his pop star sister's conservatorship.
---
Fans of Britney have been advocating for the termination of her conservatorship for years now, but strange videos posted by the singer while in quarantine have sparked a renewed interest in the movement. Some users have even speculated that Britney has been coding her TikTok captions and Instagram posts with secret SOS messages.
Bryan recently went on an episode of the As NOT Seen on TV Podcast to talk about his life growing up surrounded by superstardom, his opinions on the #FreeBritney movement, and the upcoming court case regarding Britney's conservatorship.
"Just to see that kind of interest in people and our fans, in society today, to care so much about her and everyone in this family, we truly appreciate it. It means a lot," Bryan said. "I don't quite know what their meaning is, because I don't follow [the movement] that well. But I am aware that they feel like maybe she's being confined or held against her will in some capacity."
Britney was placed under a temporary, and later permanent, conservatorship after her infamous "breakdown" in 2007. A conservatorship is when a judge appoints a guardian to oversee the daily life and finances of a person who has been deemed unable to take care of themselves, that guardian in Britney's case being her father. Bryan added that Britney has had a legal guardian, acting as a "second mom" since Britney was about 14, to ensure that the singer had "proper guidance." This guardian continues to assist Britney today.
"She's been in this thing for quite some time now," Bryan said when asked about the conservatorship. "Obviously there was a need for it in the beginning as I assume everyone knows the issues that were going on. And they've made some changes and we've just kind of hoped for the best."
Bryan said he began managing the Spears family from around 2003 to 2009, adding that he's the "kind of guy that sits back and watches and observes," rather than getting involved in the detailed issues. "I know how much she loves to sing and dance, so that was all she knew how to do," he explained. "I think I did six world tours with her before I retired, and you know, there were times throughout each one of them where everyone's exhausted. I would say probably after the Circus one in 2009, I felt like we needed to take a step back."
He added: "It's always difficult working with family. I don't care if you have a wonderful relationship or a terrible relationship, it's difficult. But rewarding in some aspects. We didn't have anyone who was actually overseeing the actual financial business development next step kind of thing for Brit. We had managers, we had business managers, we had agents, everything...but there was no 'top cop,' basically, looking out for her best interest.
Bryan continued: "So as a family, as we always do, we vote and come up with a family decision and we all thought that would be a good idea for me to oversee all of it. Obviously I'm not getting into the details of what a manager does...but overseeing all aspects and making sure money's being put away, new business is being formed, brands are being formed, trying to make money while we sleep so we're not so focused on having to tour."
Though Bryan maintained that the conservatorship has been "a great thing for the family," he admits that Britney has "always wanted to get out of it." Watch the full interview below.
Britney Spears' Brother Bryan Speaks Out On Court Casewww.youtube.com