Culture Feature
TikTok has uncovered possible hidden messages that Britney needs help.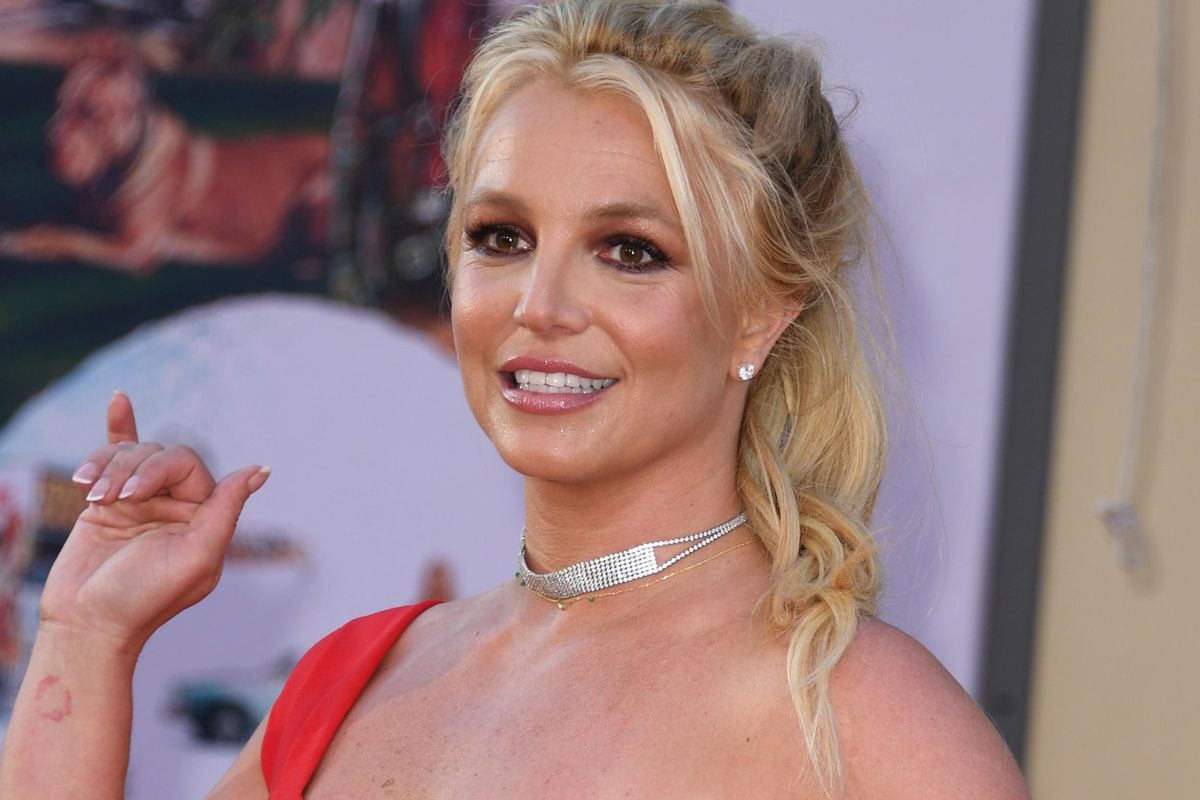 From her beginnings as a teenager to her new presence on TikTok, no pop star has been scrutinized from such a young age throughout their career quite as much as Britney Spears.
While it's sadly not uncommon for young female musicians to be unfairly criticized—*cough cough,* Taylor Swift—Spears was under the strict control of label executives from her teen years on. After releasing her debut single, "...Baby One More Time," at just 16 years old, Spears became a massive paparazzi target and tabloid subject. When she infamously shaved her own head in 2007 after leaving a rehab facility, photos of the incident spawned more Internet memes instead of genuine concerns about whether or not Spears was actually OK.
---
Now, thanks to some odd videos on TikTok, more people seem to be taking Spears' wellbeing more seriously.
For the past few years, the singer has kept a relatively low profile; it's been four years since her last studio album, Glory, In 2019, she was set to become the highest-paid performer on the Las Vegas Strip with her Britney: Domination residency, but she ended up canceling the string of shows in January 2019 to spend time with her family after her father's colon ruptured. Shortly afterwards, her team announced that Spears would be taking an indefinite hiatus from work.
In March 2019, Andrew Wallet—Spears' co-conservator and the lawyer largely credited for reinventing her career—resigned. The same month, Spears reportedly entered a 30-day psychiatric program, though allegations that she'd been kept in the facility longer against her will began to surface from anonymous sources, resulting in protests.
Fans of Spears have voiced concerns about whether or not the singer has been abused under a conservatorship by her father. As Today explains, "a conservatorship is a legal guardianship where representatives can be appointed when a court agrees that an individual can't make their own decisions." It's unclear, though, whether Spears has been diagnosed with a mental health issue that would merit a conservatorship (Spears' sons also have a restraining order against Spears' father, Jamie, after he was accused of child abuse).
Now, with TikTok being the social media platform du jour since the beginning of quarantine, people are starting to wonder if Spears might be silently begging for help in her videos. It started with a minute-long clip of Spears showing off a bouquet of roses before walking past the camera a number of times, posing periodically—not your average TikTok.
Britney Spears on TikTok
Britney Spears on TikTok www.tiktok.com
HOLY HOLY CRAP 😍 !!! My florist surprised me today by making the flower arrangement all different colors 💐 … just had to SHARE 🌸⭐️ !!!!
Naturally, the video was largely perceived to be just funny; the media has harped on Spears' "crazy" persona for over a decade, making her an easy target to lightheartedly tease. But there's a danger that comes with assuming videos like these are just Britney being Britney. (Also, remember just a few months ago when she told everyone she burned her gym down? We forgot about that too soon.)
A TikToker named Mars Monroe (@moonwalkmars) dueted Spears' video last week with the addition of some alarming information: that Spears "has no rights," is "given an excess of antipsychotic medication to give her the appearance of being mentally incoherent," and that she "cannot drive, shop, get married, have children, make music, or retire" without permission from her conservator, her father.
mars monroe on TikTok
mars monroe on TikTok www.tiktok.com
PLEASE take this video seriously. SHARE AND COMMENT. #freebritney #SUBstepchallenge #4thOfJuly #HamilFilm
Monroe has since kept up an ongoing series about Spears on his TikTok, decoding what many have believed to be hidden messages in her social media posts. Some have also alleged that Spears' boyfriend, dancer Sam Asghari, is also controlling her.
mars monroe on TikTok
mars monroe on TikTok www.tiktok.com
explaining what I mean by Britney's seen the video !! I hope this makes sense #freebritney
mars monroe on TikTok
mars monroe on TikTok www.tiktok.com
original video: @dawnydarkoo #freebritney
mars monroe on TikTok
mars monroe on TikTok www.tiktok.com
I can't find the original users @ , Tiktok wasn't putting my video on the FYP so I had to reupload
mars monroe on TikTok
mars monroe on TikTok www.tiktok.com
#duet with @bjcourville thank u so much for posting these for me. this is the original c-ship agreement. #freebritney
While this article isn't intended to accuse anyone of anything, Spears' posts surely don't seem like a coincidence, and Internet users like Monroe are bringing a harrowing and long-running issue to light. Consider the #FreeBritney2020 movement officially under way.