MUSIC
Everything good about K-pop was left behind on this album.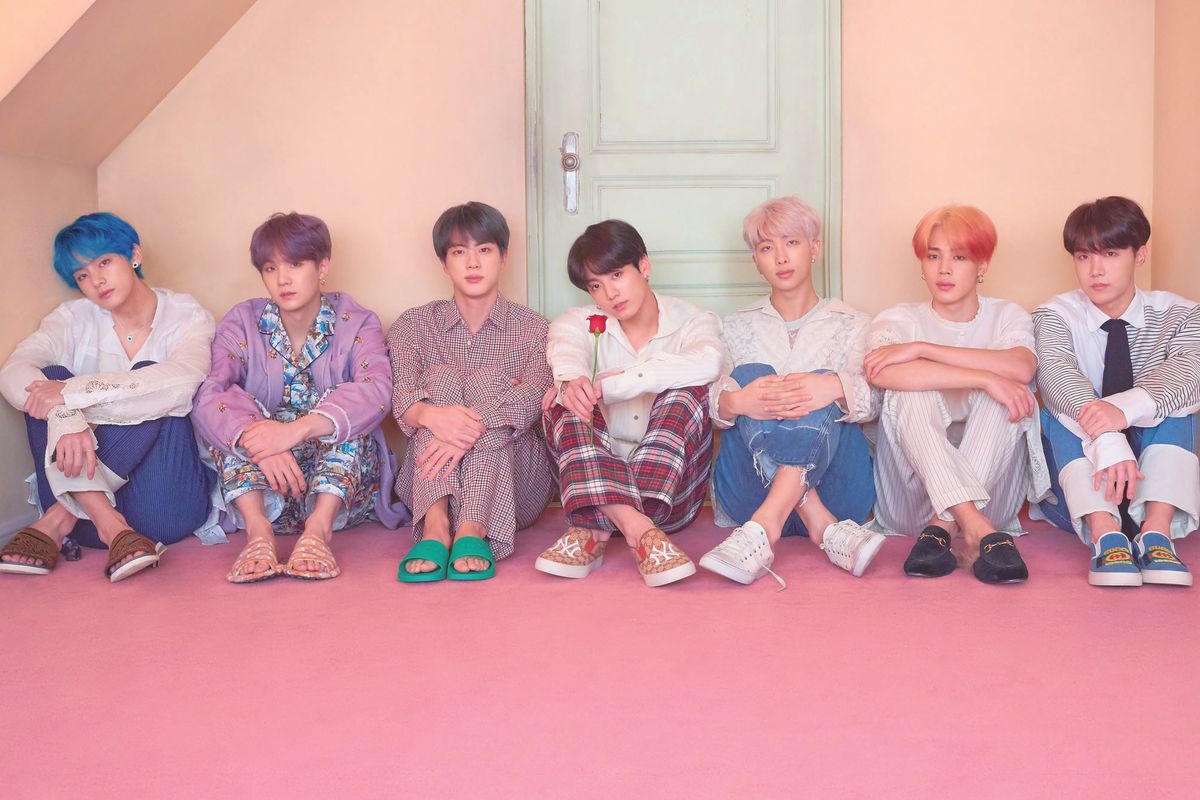 An overseas phenomenon can only get so big before the greedy American market scoops it up, westernizes it to maximum marketability, and swallows it whole — think kimchi smothered in Big Mac sauce.
As such, K-pop's arrival in America was inevitable, and the pioneers of the western explosion of the genre are Bangtan Sonyeondan ("bulletproof boy scouts" in English) a boy band best known as BTS.
BTS has cultivated a staggeringly large fanbase — who ominously refer to themselves as an "ARMY"— and not just in South Korea and the US but in South America and Europe as well. The seven boy group is made up of RM, Jin, Suga, J-Hope, Jimin, V, and Jungkook, who each hold ultra-specific roles. If you haven't heard of the band before, just ask any tween to fill you in. Their eyes will likely fill with a disturbing intensity as they rhapsodize on Jungkook's smile or RM's dance moves. They may also mention that in 2018, BTS became the first South Korean band in history to debut an album at No. 1 on the US Billboard 200 chart. They also sold out a world tour, collaborated with Steve Aoki, the Chainsmokers, and Nicki Minaj, and set a Guinness World Record.
Now, to the delight of K-pop super fans everywhere, the biggest boy band in the world has released a new album called Map of the Soul: Persona. The hotly anticipated album touches on themes of heartbreak and grief but, of course, still includes plenty of danceable beats and swoon-worthy love songs.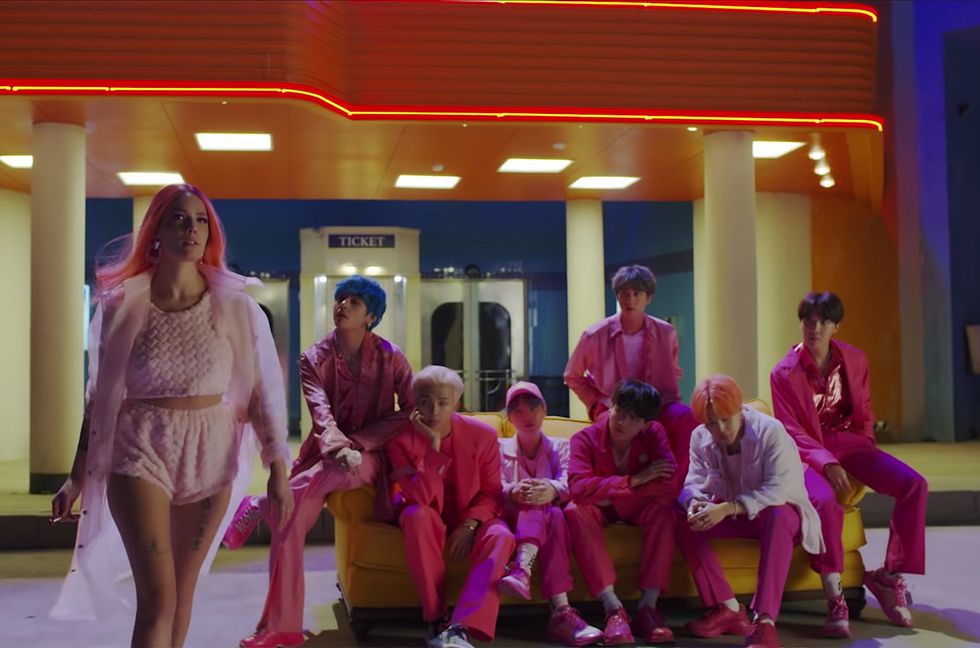 The boys' lyrics are primarily in Korean with occasional splashes of English, but regardless of the language of expression, they're notably boring. Each reads like a JV football player's English class sonnet project he hurriedly scrawled on the bus or, more generously, an Ed Sheeran Mad Lib. American music listeners have committed so whole-heartedly to music with the same tepid beat and canned sentiments over and over again, that its really beside the point that the majority of them can't understand Korean — not that they're missing much in terms of lyrical depth.

Meanwhile, the production of Map of the Soul: Persona lacks all of the explosive, intentionally over-the-top characteristics that make K-pop so delightful even to the non-fluent listener. K-pop itself is an exciting and widely appealing genre, with stirring theatricality, an exceptionally engaging performance style, and historically infectious songs. But on this album, the people behind the extremely lucrative product that is BTS — probably eager to further capture the western market — have sucked out every bit of the genre's soul and individuality in a bid to make it more palatable for American listeners.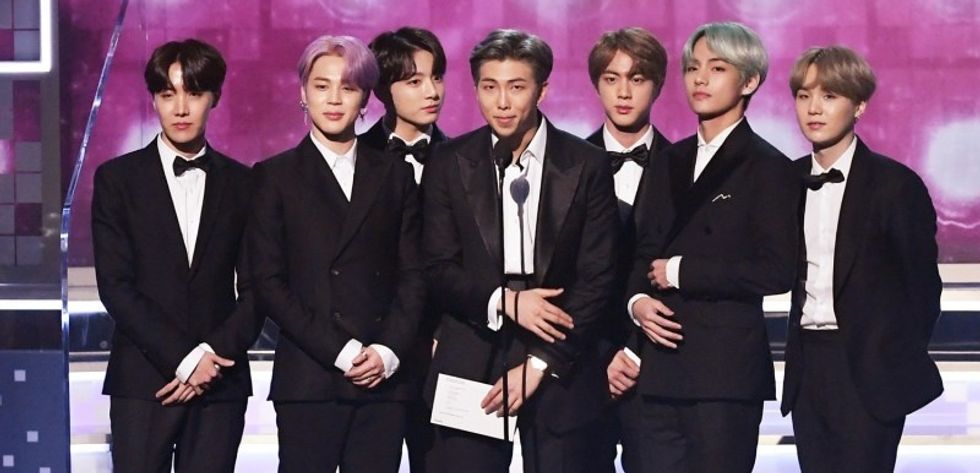 61st Annual GRAMMY Awards - Inside
Essentially, if you plugged every forgettable but mildly successful pop song from the last few years into an algorithm, added the diary entries of a thirteen-year-old girl, and hit "discover weekly," you'd get something close to this album. It's as if, recognizing BTS' growing western audience, the massive churning machine that is the K-pop industry decided to opt for Maroon 5-esque melodies, slap K-pop harmonies on top, and hope to appeal to literally every person who's ever listened to music. To further shore their bets, they added performances from Halsey and Ed Sheeran, two of the most non-controversially listenable artists in western music.

But instead of an album with unprecedentedly wide appeal, BTS created an album so wholly unremarkable and sickeningly algorithm-friendly, it disappears from your mind moments after you finish listening. If you were a BTS fan before this album, you'll probably remain one, and if you weren't, it will neither convert you nor offend you. It's meant to merely wash over you like the screams of so many crazed BTS fans sprinting from the void, feverishly groping for belief. But maybe we're overthinking it.
---
Brooke Ivey Johnson is a Brooklyn based writer, playwright, and human woman. To read more of her work visit her blog or follow her twitter @BrookeIJohnson.
---
POP⚡DUST | Read More...
The Drug of Escapism: Why Gamers Can't Stop Watching Porn
Music From Mars: An Interview With Jared & the Mill
10 Game of Thrones Sex Scenes to Get You Ready for Season 8