FILM & TV
A Fond Farewell to An Acting Legend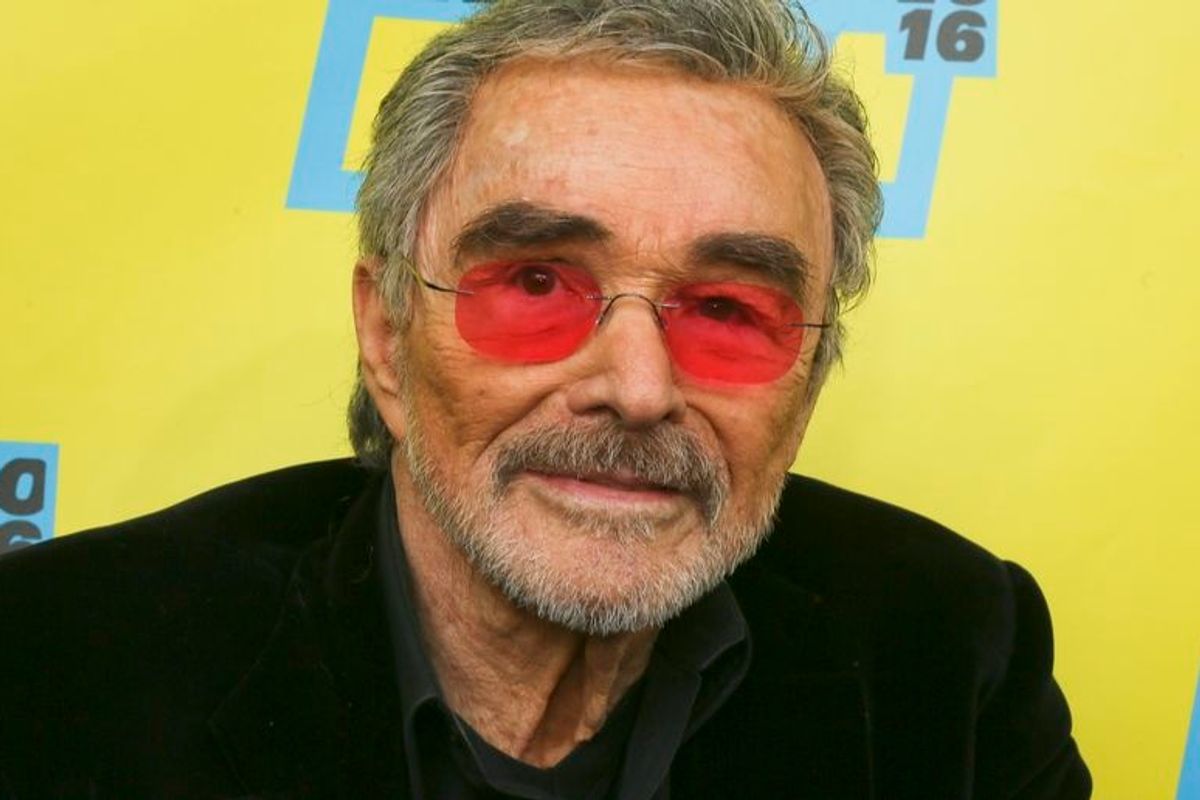 Longtime television and movie star, Burt Reynolds, passed away today, September 6.
As reported by Us Weekly, the actor "went into cardiac arrest at a hospital in Florida." With his family by his side, Reynolds was surrounded by love, and as fans are hearing of the sad news of his passing, admiration for the actor is pouring in from all over the globe.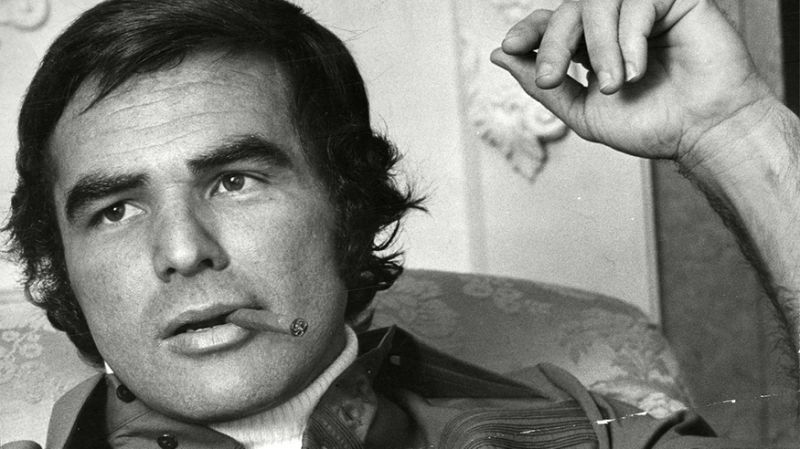 s.yimg.com
Reynolds began his career in showbiz on the small screen, with roles in Dan August and Gunsmoke. The seventies brought about stardom for the handsome and charismatic character, particularly thanks to his part in Deliverance. Ever since, the actor has been a household name, appearing in close to 200 films and television shows combined. There is even a comedy yet to be released – Defining Moments – which will be one of his last roles. A defining moment, indeed. And Us Weekly adds he was in the middle of filming Once Upon a Time in Hollywood, which stars Brad Pitt, Leonardo DiCaprio, and Margot Robbie. An A-list cast with a legend to live up to.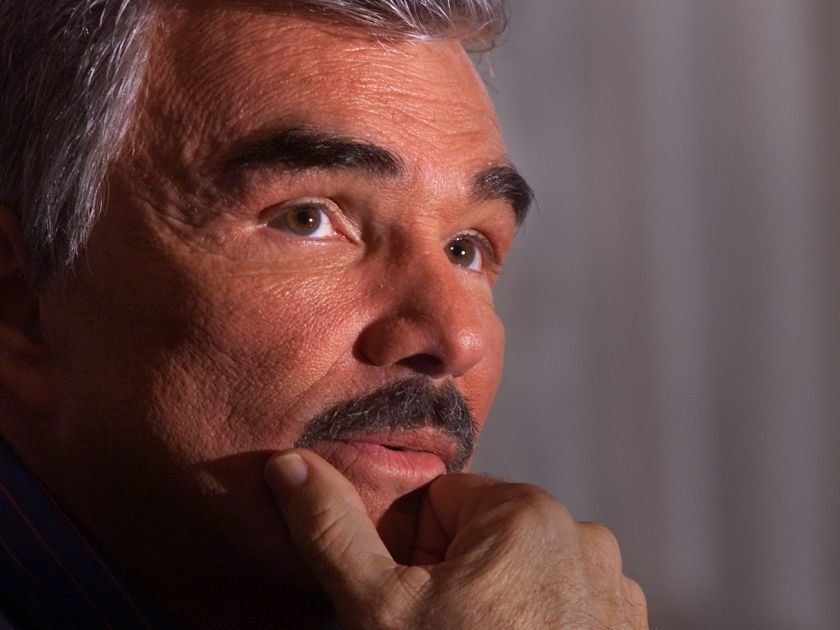 nationalpostcom.files.wordpress.com
Reynolds' credits run long - some of his most famous roles were in The Longest Yard, the aforementioned Deliverance, Starting Over, The Best Little Whorehouse in Texas, Striptease, Smokey and the Bandit, and Boogie Nights, for which he received an Oscar nomination and won a Golden Globe for his porn director character, Jack Horner. As for TV, Reynolds was awarded an Emmy for his role on Evening Shade. Whether dramatic or comedic, Reynolds' presence onscreen was always on point.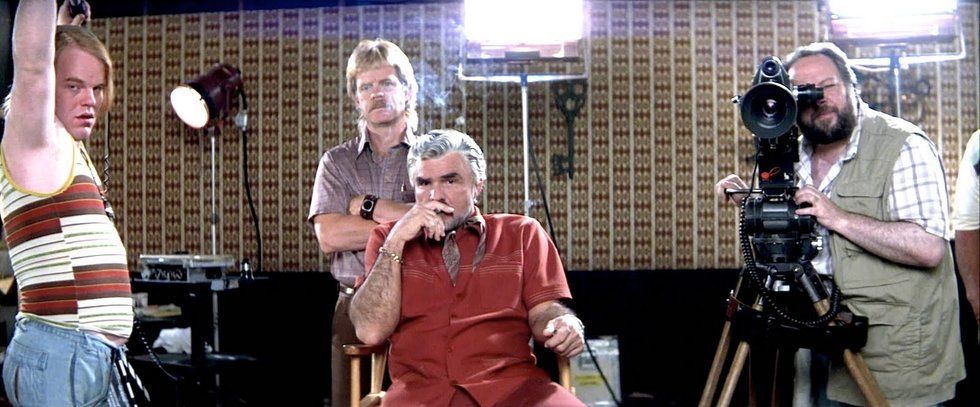 williamscg12.files.wordpress.com
According to Hollywood Reporter, "He was Hollywood's top-grossing star every year from 1978 through 1982, equaling the longest stretch the business had seen since the days of Bing Crosby in the 1940s. In 1978, he had four movies playing in theaters at the same time." While things simmered down, Reynolds was still sought-after and cast regularly.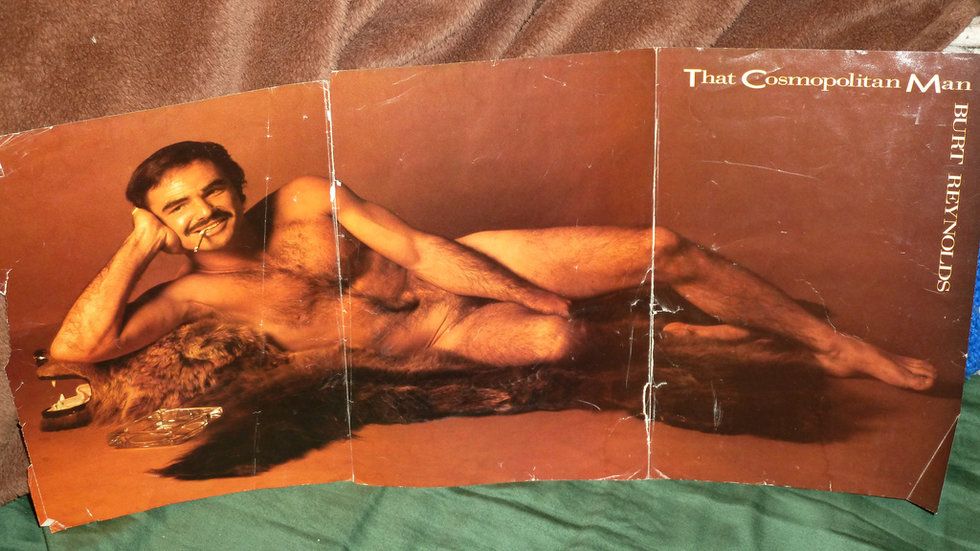 c1.staticflickr.com
Raised in Florida and made famous in Hollywood, Reynolds went from athlete to actor and lived a life many could only dream of. His good looks, infectious charm, and long-term relevance in the entertainment business, despite the ups and downs, proved Reynolds was the real deal. From his signature bushy mustache to his famous marriage to Loni Anderson to that unforgettable Cosmopolitan nude centerfold to roles both small and significant, Burt Reynolds solidified his status in the biz. He will be dearly missed.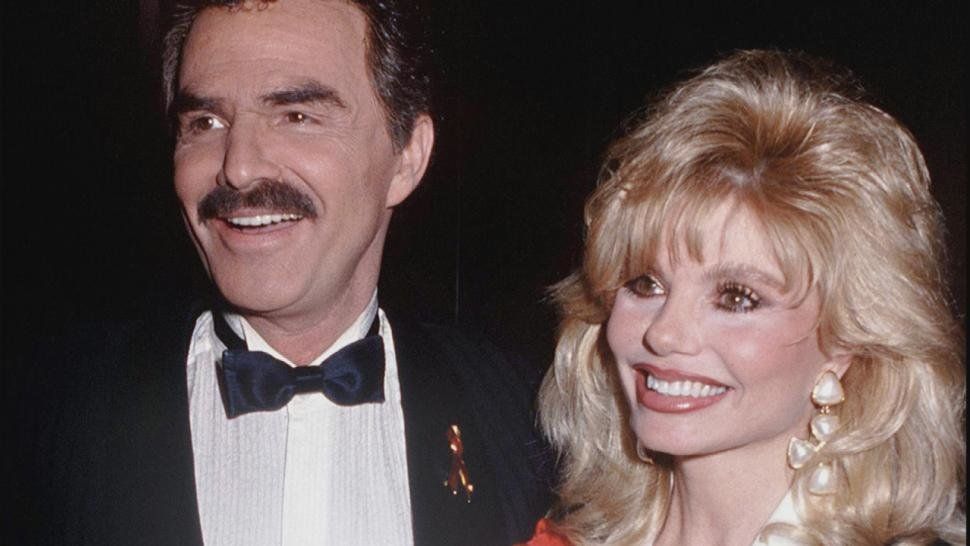 www.etonline.com
Reynolds is survived by his son, Quinton Anderson Reynolds.

Rest in peace, Burt Reynolds. Hollywood is heartbroken but your legend lives on.
---
Melissa A. Kay is a New York-based writer, editor, and content strategist. Follow her work on Popdust as well as sites including TopDust, Chase Bank, P&G, Understood.org, The Richest, GearBrain, The Journiest, Bella, TrueSelf, Better Homes & Gardens, AMC Daycare, and more.
---
POP⚡DUST | Read More...
From The Cosby Show to the Checkout Line, Geoffrey Owens Gets Acting Offer from Tyler Perry
From Pablo to Pornhub - Kanye in Talks to Collab with the XXX Site