MUSIC
"Awake and Responsive" After What Is Said to Be a Heroin OD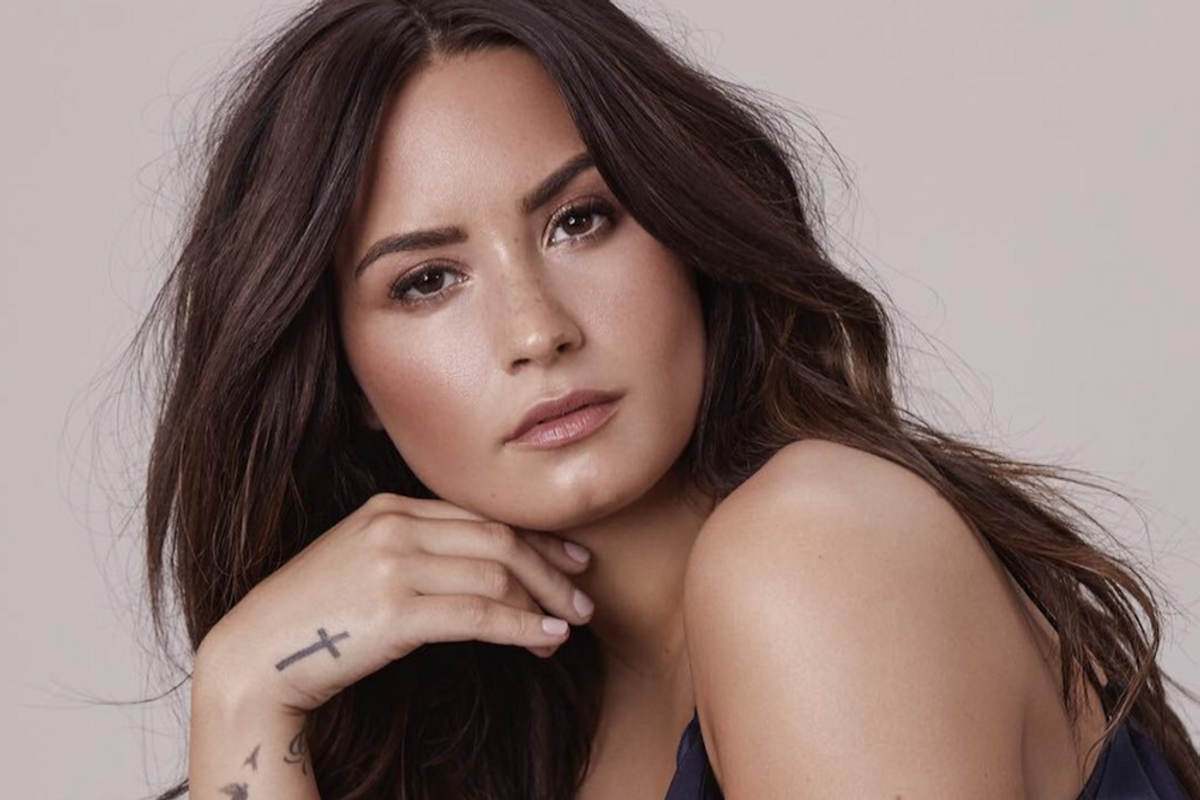 For those who are fans of award-winning pop singer Demi Lovato, her struggles with addiction are part of her journey, and she has been open and honest about her battles as well as her triumphs.
Lovato has been sober for six years; unfortunately any moment can be a "fall off the wagon" low point, which is something a recovering addict is all too aware of.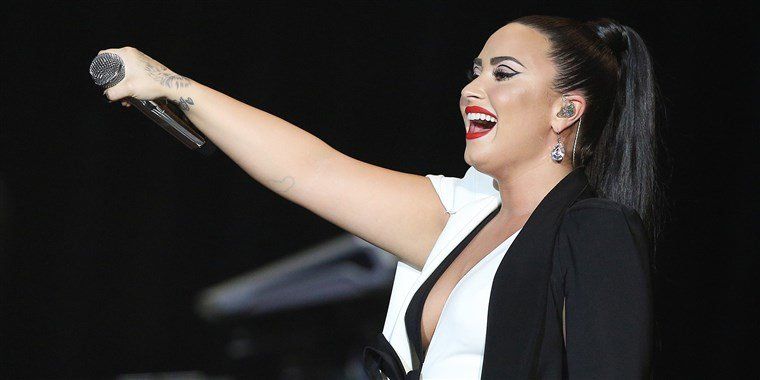 media4.s-nbcnews.com
For Lovato, the signs she may have been slipping were brought to light in her song " Sober." Telling lyrics which include, "Momma I'm so sorry. I'm not sober anymore. And daddy, please forgive me for the drinks spilled on the floor. To the ones who never left me, we've been down this road before. I'm so sorry, I'm not sober anymore." Art imitating life, so it seems, as it has been reported that Lovato was hospitalized after a possible heroin overdose early today.

As per US Weekly, "LAPD officer Ray Brown (said) authorities responded to a home in Hollywood at 11:37 a.m. local time on Tuesday, July 24. According to dispatch audio obtained by TMZ, the singer, 25, was unconscious when paramedics arrived. A source tells Us that she was administered Narcan, which is used to treat narcotic overdoses in emergency situations."

As of 3:13 PM (Tues.) (PT), Lovato's aunt, Kerissa Dunn posted on social media that her niece is "awake and responsive." A sigh of relief for concerned fans, friends, and family members. After celebrating a friend's birthday the night before, the partying must have gone farther than anyone could have anticipated. Thankfully nothing worse happened, as many overdoses end with a far more dreadful fate. For now the world will wait and see how Lovato comes through, with care from doctors, compassion from those close to her, and thoughts and prayers from fans throughout the world.
Lovato spent a great deal of time working on her addiction issues, along with her bipolar disorder and an eating disorder. She even co-owns CAST Centers, a West Hollywood facility where she once stayed for treatment. It is evident that Lovato wants to work on herself, overcome her addictions, and even be a realistic role model for others who battle their own demons.
s3-media4.fl.yelpcdn.com
She may have slipped but sobriety is a bumpy, winding road. Falling is not failure, only another reason to rise once again. If anyone can do it, it is the determined Demi Lovato. She is strong and supported, passionate and persistent.

We wish her nothing but positive energy, the strength to get back on the path to sobriety, and to one day (soon) look back on this perceived blemish as nothing but a blip in what is an otherwise remarkable life.
---
If you or someone you know is struggling with substance abuse, contact the Substance Abuse and Mental Health Services Administration (SAMHSA) National Helpline at 1-800-662-HELP (4357).
---
Melissa A. Kay is a New York-based writer, editor, and content strategist. Follow her work on Popdust as well as sites including TopDust, Chase Bank, P&G, Understood.org, The Richest, GearBrain, The Journiest, Bella, TrueSelf, Better Homes & Gardens, AMC Daycare, and more.
---
POP⚡DUST | Read More...
First Transgender Superhero Coming to Supergirl!
---