Culture News
He's also been posting a lot of romantic Instagram poetry lately, so things are looking serious.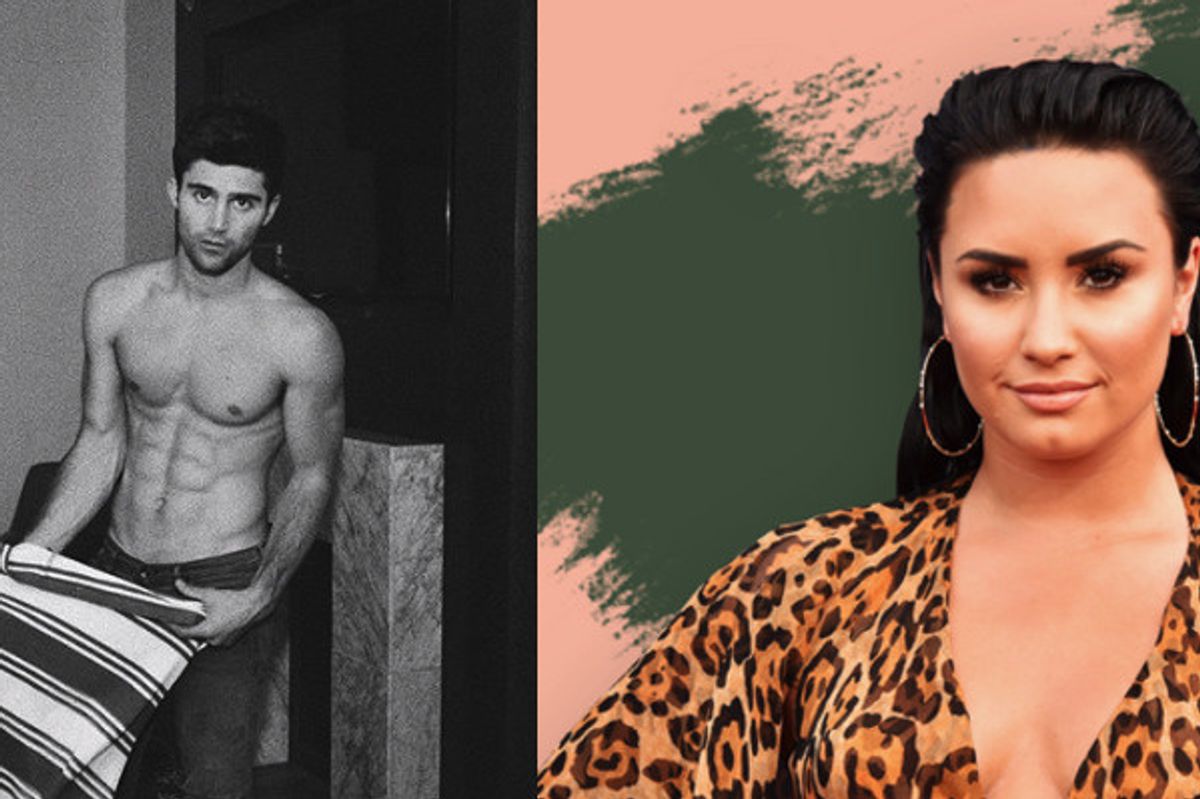 Instagram / beautifulhomes.com
The era of quarantine and social distancing has forced couples to take some relationships steps they wouldn't otherwise make.
Couples in new relationships, in particular, have been forced to either move in together or face the prospect of spending months apart in isolation.
It seems that the stars really are just like us. Demi Lovato appears to be cohabiting with her new boyfriend, which fans discovered when she briefly appeared in the back of his livestream.
The man in question is Max Ehrich, an actor who played Fenmore Baldwin in The Young and the Restless, Hunter May in Under the Dome, and Freddie Ridge in The Path.
In the video, Ehlich is seated at the piano when Lovato walks in wearing a blanket. "I'm on live!" Ehrlich whispers, and Lovato covers her face and runs out of the frame.
According to an E! News source, "Lovato and Ehrich "have been quarantining together at Demi's house and it's going really well. Max is very into music and health, and he doesn't like to party. He is a good influence on Demi and they have a lot in common. They have a few mutual friends in common, but Demi has been introducing Max to her closest friends via FaceTime since being quarantined."
Apparently, the relationship is a rather new one, as just a few weeks ago Lovato told Ellen she was happily single. "I was on dating apps for a while, but as I've spent some time with myself over the past couple months, I realized that I am the type of person that will find any way to regulate when I'm sad or lonely or whatever," she said. "I have to fight those battles on my own."

Since then, perhaps because of current events, her mindset seems to have changed. Though she hasn't yet officially announced her relationship with Ehrich, last week he did post a shirtless photo with the caption "when u realize u should've packed more for your quarantine stay"—and Lovato commented "Fine by me." He's also been posting photos with her adorable dogs, who are the true heroes of any quarantine, and recently he did a cover of a Coldplay song "dedicated to D."
He's also posted some extremely romantic Instagram poetry.
Lovato isn't the only celebrity cohabiting with a new BF. Ariana Grande has apparently been snuggling up with a brand new real estate agent beau, while Lady Gaga and her man Michael Polansky are cozied up as well, despite only dating for a few months. We'll see how long the coziness lasts a couple weeks into isolation, but for now, new love is as strong as ever in Hollywood.
---
Want to READ MORE?