MUSIC
New Versions of Big Hits from the '50s and '60s.

Photo Credit: Rebecca Mizrahi
Dia's latest musical confection is called Lollipop.
With five tracks of indie-pop hits from the '50s and '60s, the EP blends candied flavors from pop, folk, and chamber pop into innovative new creations.
The musical project of Danielle Birrittella, Dia grew up as a Hindu ashram, where she sang ceremonial ragas early on. Later, she studied operatic singing in the U.S. and Europe. A graduate of New York University and California Institute of the Arts, she's lived in New York, France, and Italy. Signing with Manimal Records, she dropped her debut EP, Tiny Ocean, in 2016.
Probably the most familiar track on Lollipop is the Beach Boys' "California Girls," featuring a dream-pop melody that opens with Dia's voice riding over a ukulele, as softly surfacing synths shimmer in the background. There's a tropical, psychedelic feel to Dia's interpretation of the song, enhanced by billowing, drifting harmonies.
"Groovy Love" rides a potent shuffle, while the harmonics flow with gossamer textures and buttery colors. Dia's version, although exuding a faraway feel, is more muscular than the original. "Happy Together," opens with a tinny sounding organ giving way to a strumming guitar, throbbing bass, and gypsy-like synths. Layers of sonic colors populate Dia's version, pale, bright, and baroque.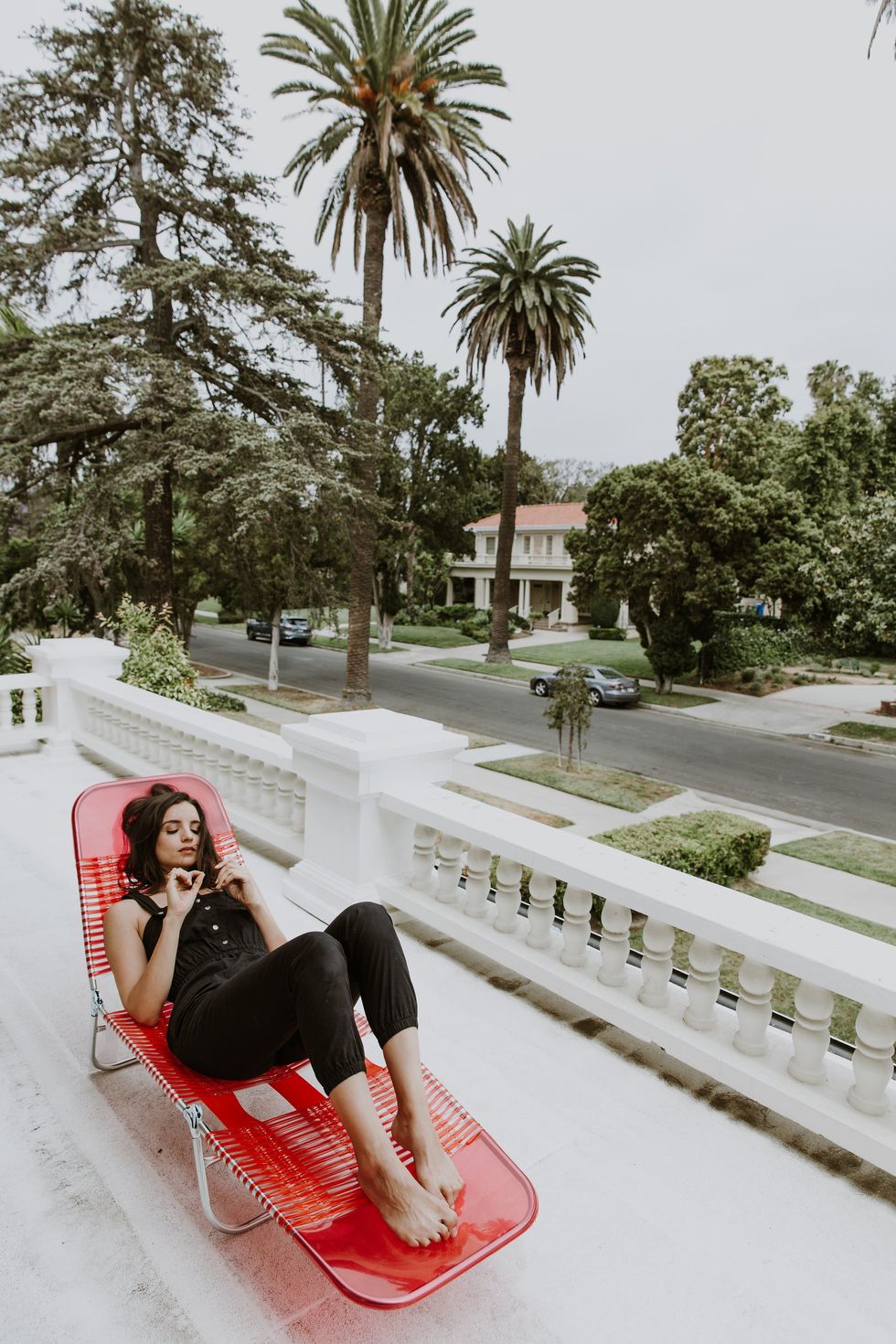 DiaPhoto Credit: Rebecca Mizrahi
The title track emanates tender lullaby savors, streaming gently into a radiant soundscape. "Perfect Day" opens with a dark electric guitar, echoing with trembling notes. On the chorus, elevated tones lift the harmonics to persuasive levels.
Dia imparts each of the songs with avant-garde flows and experimental flavors, resulting in stylish renditions shot through with myriad scintillating points of glossy luminescence.
Randy Radic is a Left Coast author and writer. Author of numerous true crime books written under the pen-name of John Lee Brook. Former music contributor at Huff Post.
POP⚡DUST | Read More...
RISING STAR | Dangermaker Drops 'Run' LP October 5
PREMIERE | Terry Emm Drops 'Sophia'