MUSIC
RISING STAR | Dangermaker Drops 'Run' LP October 5
Luscious hooks and delicious synth-rock gusto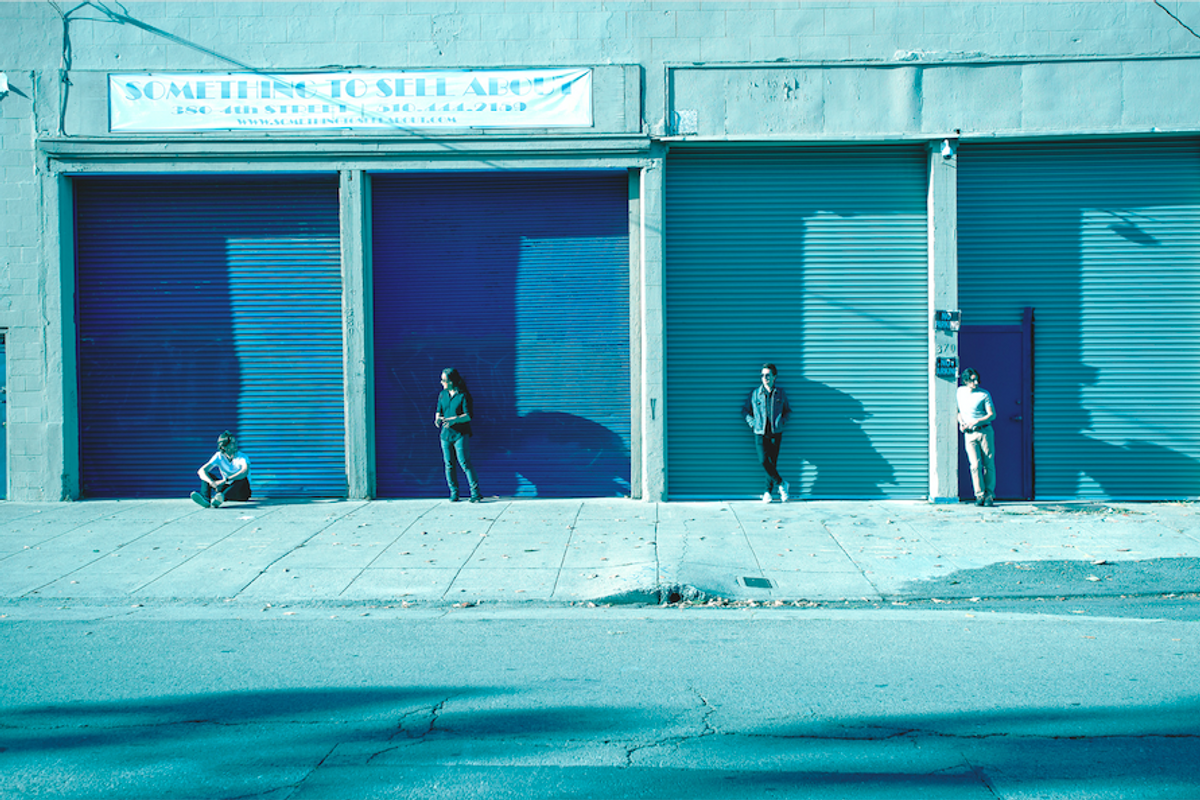 Photo Credit: Brittany O'Brien
San Francisco's synth-rock outfit Dangermaker will drop their second album October 5.
It's called Run, and picks up where their previous EPs left off: captivating hooks, grand songwriting, and edgy, glimmering energy.
---
Dangermaker took shape when singer-songwriter Adam Brookes let a group of musicians listen to some demos. Carlos Rodrigues was one of those who listened. Brookes and Rodrigues began collaborating on new music, which they recorded at PopSmear Studios with Scott Llamas. When the 5-track EP dropped, it harvested vast praise.
Still, the duo realized they needed a bigger sound. Serendipity intervened, providing two East Coast musicians, keyboardist David DeAngelis and bassist Neko Fuzzmonk, who decided to see what the West Coast was all about. The quartet hooked up and in 2011, entered Studio SQ to record Black Dream. During the first week of recording, Brookes' father passed away, almost halting the entire project. The band rallied, using the tragedy as creative catharsis.
"Without realizing it, the experience influenced many of the new songs found on the record. Writing and recording became a process that brought us all together," says Dangermaker.
Dangermaker recently finished stints at Bottlerock Napa and Live 105's BFD Music Festivals, sharing the stage with Florence & The Machine, Atlas Genius, Grouplove, Modest Mouse, Cold War Kids, and Best Coast.

Comprising a dozen tracks, Run opens with "In a Dream," a big indie pop number with streaming textures and shimmering colors. A driving, infectious rhythm propels the music onwards and upwards, like the emerging rays of the rising sun.
From a subjective standpoint, the best tracks on the album include not only "In a Dream," but "Pressure," a percolating pop tune with bright colors and Brookes' intoxicating tenor. The tune ripples with coruscating hues and radiant energy.
Another favorite is "Ashes to Ashes," the David Bowie tune laced with pop and new wave flavors. The staggered groove infuses the music with nuanced textures, as Brookes' tones float with melodic persuasion.
"Sleepwalking" opens with surfacing synths flowing into glistening filaments of color, skintight with sparkling, spiraling timbres. The surging energy of the chorus suffuses the song with rushing momentum. "Fantasy" conjures up elusive memories of Depeche Mode and The Cure, as torrents of color flood the atmosphere with new wave indie pop gusto.
Run is a brilliant album, full of pervasive, palpable sonic energy, along with marvelous vocals, and luscious hooks.
---
Randy Radic is a Left Coast author and writer. Author of numerous true crime books written under the pen-name of John Lee Brook. Former music contributor at Huff Post.
---
POP⚡DUST | Read More...
Camu Releases 'Empire State of Sound'
PREMIERE | Terry Emm Drops 'Sophia'