MUSIC
Unrequited Love for the Greek Goddess of Wisdom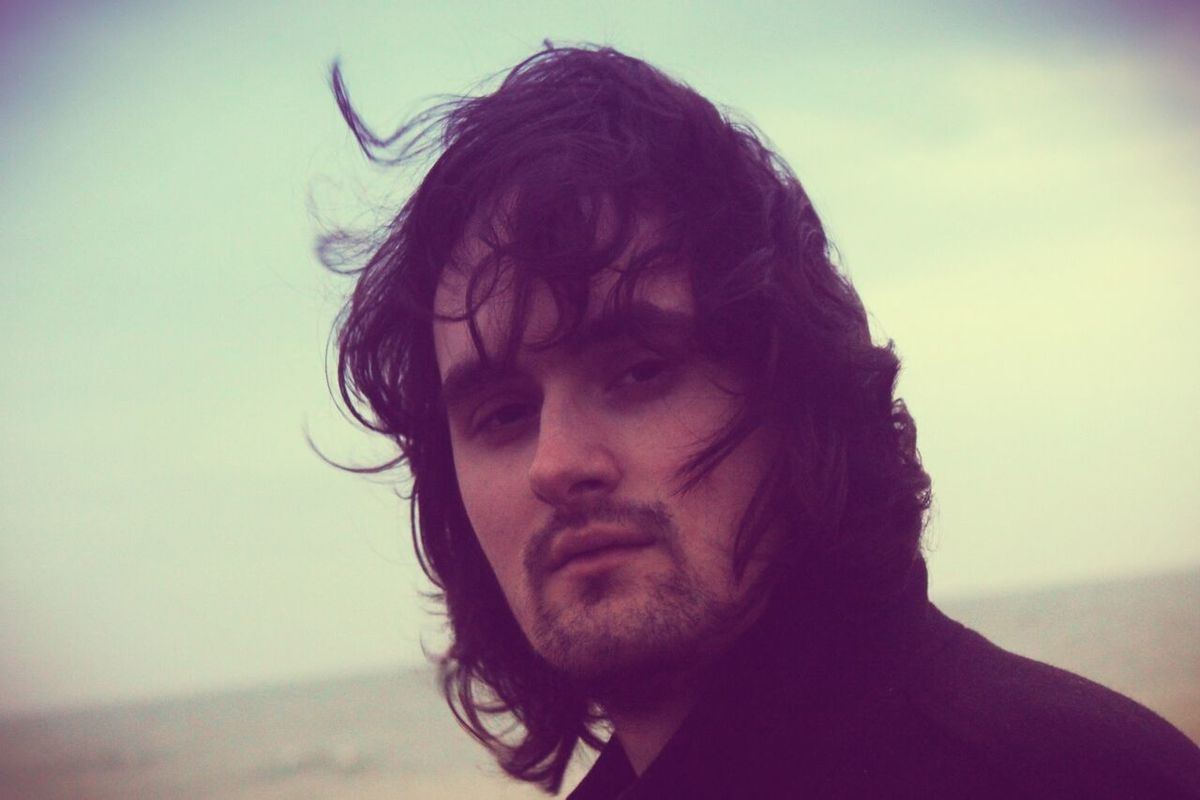 Photo Courtesy Terry Emm
UK singer-songwriter Terry Emm premieres "Sophia" on Popdust.
The song is from his new EP, Ornate, slated to drop September 21.
"Sophia" is Emm's unrequited love song to the mythological Greek goddess of wisdom. The song comes from Emm's voyage of discovery through his unreleased catalogue of demos.
"When I was around 12-15 years old, I'd spend every night after school recording tracks on an 8-track in my bedroom. I started to revisit these sessions last year which was like re-connecting to a previous life and a certain freedom and purity. Some tracks were like old friends, some I'd completely forgotten about," says Emm.
"Sophia" and the other tracks on Ornate represent Emm's first new music in six years. Emm's music defies the usual labels because of its delicate atmospheric colors and oozing textures. Starlight, his most recent album fused Americana savors with the elegance of Clifford T. Ward's ballads, whereas his prior albums, Petals Fallen Off The Sun and White Butterflies, embraced alt folk flavors, as well as the grand scale and scope of prog rock and indie-psychedelia.
"Sophia" opens with a gentle guitar backed by surfacing synth colors of translucent texture. Emm's rich soft tones infuse the tune with tantalizing timbres full of graceful hues and mellow sonority. As the music swells on the alluring wispy filaments of the synths, scrumptiously supple harmonies invade the soundscape, imbuing the tune with scintillating gossamer tints.
When the layers of harmonics amalgamate, the shimmering surface colors coalesce into a glorious flow of sound, creating plush, lingering pools of transcendent sonic expression.
Sumptuously superb, "Sophia" suffuses exaggerated delicacy and intricate strata pregnant with mysterious symbolism, taking on a beauty so extraordinary that it seems to have a vitality of its own.
---
Randy Radic is a Left Coast author and writer. Author of numerous true crime books written under the pen-name of John Lee Brook. Former music contributor at Huff Post.
---
POP⚡DUST | Read More...
INTERVIEW | Indie-Pop Singer Navakaine Talks Coming-of-Age
Water and Man Release 'Phantasie'