MUSIC
Lets take a look at Country's biggest badasses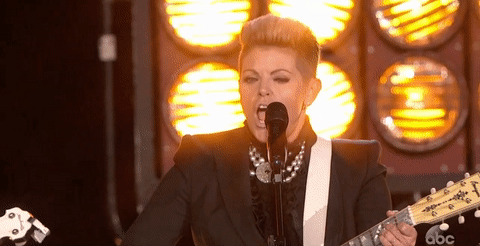 Dixie Chick fans rejoiced this morning when Natalie Maines revealed that the bluegrass icons will release their first album in 10 years.
Titled Gaslighter, the album is currently being mixed, and the title alone suggests that the Dixie Chicks will resume the aggressive and poignant political commentary that got them all but banned by Country music conservatives.
"Our last album was the most personal and autobiographical we'd ever been," Maines explained of the band's previous effort, Taking the Long Way, which won 5 Grammys in 2007, including Album of The Year and Song of the Year. "This one is, like, 10 times that." The announcement comes after the band made a surprise appearance on Taylor Swift's new album, Lover. Maines also announced that the group will embark on a national arena tour in 2020.
The Dixie Chicks' timing could not be better. With the political climate the way it is, their aggressive political commentary is more welcomed than ever before. As excitement builds for Gaslighter's release, let's take a look back at some of the Dixie Chicks' most bad-ass moments and pray that more spectacle and camaraderie is to come in the new year.
The Dixie Chicks Become a Rock Band
In September of 2003, during an interview with German magazine Der Spiegel, Martie Maguire explained that following the London backlash the band no longer felt like a part of the country scene and that the genre "can't be our home anymore." "Let them hate us," she said. Maguire described the lack of support from country stars and being booed and shunned at the 2003 ACM Awards. "We now consider ourselves part of the big rock n' roll family," they said. Dixie Chick fans were dismayed, but rock and roll fans were ecstatic. The distinction came as a result of Rock n' Roll's unflinching support of the group's right to express themselves. Legendary rockers like Bruce Springsteen expressed support for the trio, with the New Jersey rocker calling haters of the group "un-American."