MUSIC
Lets take a look at Country's biggest badasses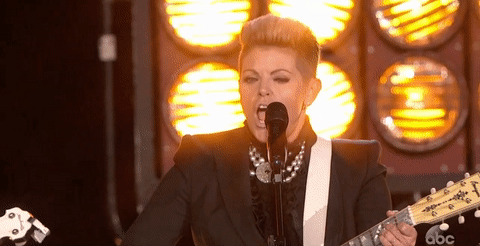 Dixie Chick fans rejoiced this morning when Natalie Maines revealed that the bluegrass icons will release their first album in 10 years.
Titled Gaslighter, the album is currently being mixed, and the title alone suggests that the Dixie Chicks will resume the aggressive and poignant political commentary that got them all but banned by Country music conservatives.
"Our last album was the most personal and autobiographical we'd ever been," Maines explained of the band's previous effort, Taking the Long Way, which won 5 Grammys in 2007, including Album of The Year and Song of the Year. "This one is, like, 10 times that." The announcement comes after the band made a surprise appearance on Taylor Swift's new album, Lover. Maines also announced that the group will embark on a national arena tour in 2020.
The Dixie Chicks' timing could not be better. With the political climate the way it is, their aggressive political commentary is more welcomed than ever before. As excitement builds for Gaslighter's release, let's take a look back at some of the Dixie Chicks' most bad-ass moments and pray that more spectacle and camaraderie is to come in the new year.
Behind the Scenes - Lipton Commercial with the Dixie Chicks
Following the controversy, the Dixie Chicks starred in a television commercial for Lipton Iced Tea, which made hilarious tongue-in-cheek references to the blacklisting the band received as a result of their comments. The ad takes place at a Chicks performance in an unnamed stadium. The electricity suddenly cuts out, but the Chicks keep playing as they dive into a gorgeous, acapella rendition of "Cowboy Take Me Away." The commercial showed the Chicks, once again, not giving a f*ck what people had to say.