New Releases
The English star's latest album is a fantastic collection of retro funk-pop.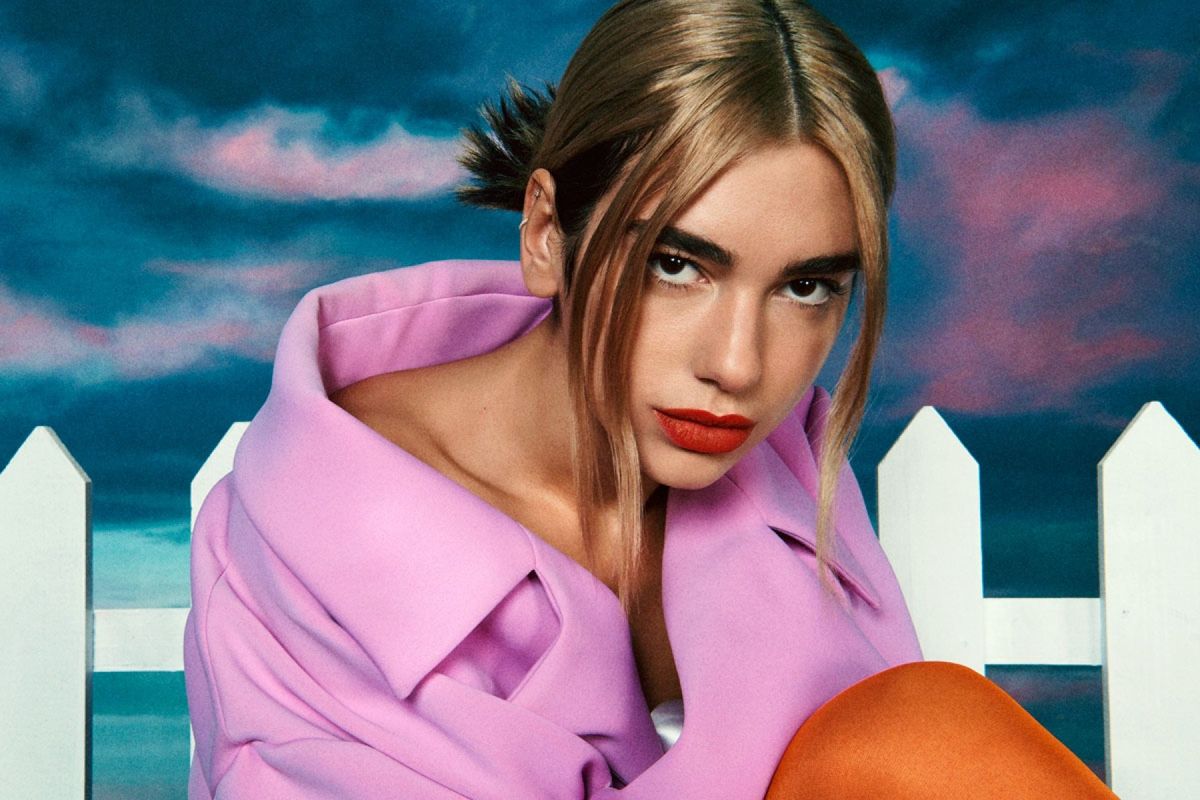 Ever since first declaring her "New Rules" in 2017, Dua Lipa's music has come to represent independence, self-worth, and taking no s--t.
In the grand scheme of things, the English-Albanian singer rose to mainstream prominence fairly recently. But she first started uploading covers to YouTube ten years ago, and her new album, Future Nostalgia, isn't her first rodeo; she knows exactly what she wants, how she wants it, and how to get it. A thrilling dose of funk-pop, Future Nostalgia is the sound of a rising star long ready to stake her claim in the scene.
The title of the record itself even echoes the prestige Lipa has rightfully earned for herself. This is an album that you'll remember years from now, she seems to assert, and the album's glossy aesthetic borrows a handful of yesteryear's trends. The staccato strings of early single "Don't Start Now" demand to be spun at disco dance parties, while the jazzercise vigor of "Physical" nods to Olivia Newton-John's eponymous 1981 hit. "Hallucinate" parrots the oonzt oonzt of the late-2000s bloghouse boom that spawned DJs like Calvin Harris (who, a decade later, would enlist Lipa for their Top 40 hit, "Electricity"). Channeling the brilliance of predecessors like Madonna and Kylie Minogue with a modern twist, Future Nostalgia affirms that Lipa is one of the most important names in recent pop history.
Dua Lipa - Don't Start Now (Official Music Video)www.youtube.com
Much of Future Nostalgia sounds fit for parties and club settings. "When this comes on, I want people to be like, 'OK, we're doing shots,'" Lipa said of "Physical," and her music has always radiated the cool-girl energy that would make you want to follow her on a ladies' night out. But past its disco-ball glow, Future Nostalgia boasts anthems of autonomy and confidence. On "Don't Start Now"—the kind of song that makes you want to lock down a boyfriend just to kick him to the curb—she declares to a pitiful ex that she's "so moved on, it's scary." On the braggadocious title track, she teases: "No matter what you do, I'm gonna get it without ya / I know you ain't used to a female alpha." Even when Lipa is lovestruck, like on the sizzling slow-jammer "Cool," she asserts that she's still "in control" of what she does.

During the album's latter half, Lipa delves further into her romantic side. But even at her most sensitive and vulnerable, sentimental moments like "Break My Heart" come with an impressive poise: "Had to love and lose a hundred million times / Had to get it wrong to know just what I like," she sings, her tone imparting that she won't settle for anything less.
Dua Lipa - Physical (Official Video)www.youtube.com
Future Nostalgia's final moments, however, feel like the club has suddenly been shut down. Slow-burning closer "Boys Will Be Boys" attempts to make a profound statement against sexism, although its half-baked jabs border on cringeworthy. "I know that there will be a man around to save the day / And that was sarcasm, in case you needed it mansplained," she coos, which sounds more like what a man would think mansplaining is. As a girls' choir comes in for the oversimplified chorus—"Boys will be boys / But girls will be women"—the song is a well-intended gesture that mostly winds up awkward and credulous. Female empowerment anthems don't have to be so reductively lucid; Lipa's most genuine girl-power moments meet her in the middle of the dance floor.