MUSIC
Eminem's Tenth Full-Length Album
Surprise!
Following up on 2017's Revival, rapper Eminem just dropped Kamikaze, his tenth full-length release - a 13-track, 45-minute collection of raps songs and "skits" sure to give fans the melt-in-your mouth music Eminem (at least sometimes) serves up.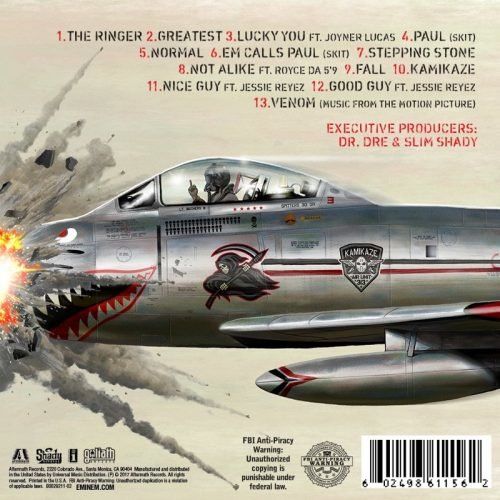 2ykov18qyj81ii56523ib0ue.wpengine.netdna-cdn.com
Covering everything from the Grammys to the guy in the White House, the new album is filed with collaborations and interpolations, and message from the rapper that he "tried not to overthink this one." Letting it flow without too much force is a good strategy, especially when he can use it as an excuse if any reviews are as unpleasant as some of those he racked up for Revival. Example – Forbes' Bryan Rolli's description: "A 77-minute cringe compilation of lousy punchlines, antiquated beats and bloated pop-rap crossover bids." But how do you really feel?

So, Eminem kicks 'em back with Kamikaze. Featured on the album? Listen for Royce Da 5'9", Jessie Reyez, Joyner Lucas, and even Eminem's manager Paul Rosenberg. Executive produced by Eminem and Dr. Dre among a handful other producers who lent their talents towards the making of Kamikaze, the album includes sounds from L.L. Cool J, Kendrick Lamar, Playboi Carti, and Young M.A. And one of the 13 tracks is Eminem's song that will be featured in the highly-anticipated film, Venom, starring Tom Hardy, which hits theaters October 5th.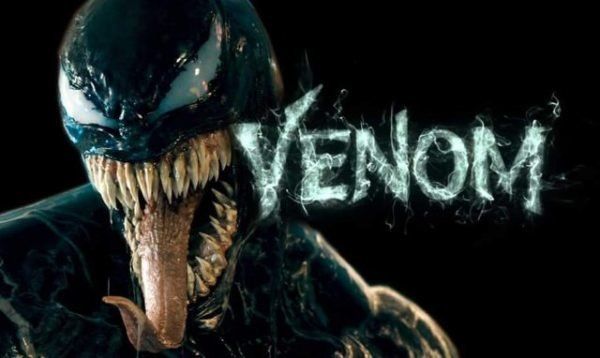 cdn.flickeringmyth.com
Note this release was a surprise. No hype, advertising, or social media suggestions that a new Eminem album was arriving. Naturally fans were excited and critics were ready to roar. Mixed reviews are already pouring in via the "Twitterverse" with memes after musing, quotes, and quips. As per XXL, "Kamikaze has some fans saying it's a return to form for Shady." While The Guardian sums up the album: "Middle-aged gripes aired with blazing skill." Marshall Mathers is middle aged? Yikes!
WHAT A FUCKING ALBUM. Eminem rapping and dissing in 2018, like it's the year 2000... #Kamikaze
— Tu2 (@turabhn) August 31, 2018
Revival really wasn't even that bad but y'all pissed off the man and woke up the monster. #Kamikaze
— 2002 Chris Jericho (@ASAPVick_) August 31, 2018
Eminem just dissed all of your favorite rappers by name and not a single one of them is going to do shit about it. #kamikaze
— Alex Antonovici (@Alex_Antonovici) August 31, 2018

Here's your chance to take a first listen to the 13 track album and make your own call.

---
Melissa A. Kay is a New York-based writer, editor, and content strategist. Follow her work on Popdust as well as sites including TopDust, Chase Bank, P&G, Understood.org, The Richest, GearBrain, The Journiest, Bella, TrueSelf, Better Homes & Gardens, AMC Daycare, and more.
---
POP⚡DUST | Read More...
The Eagles Soar Past Michael Jackson