CULTURE
When someone exists as an influencer, with hordes of faceless people following them for "content," their humanity gets lost in the mix.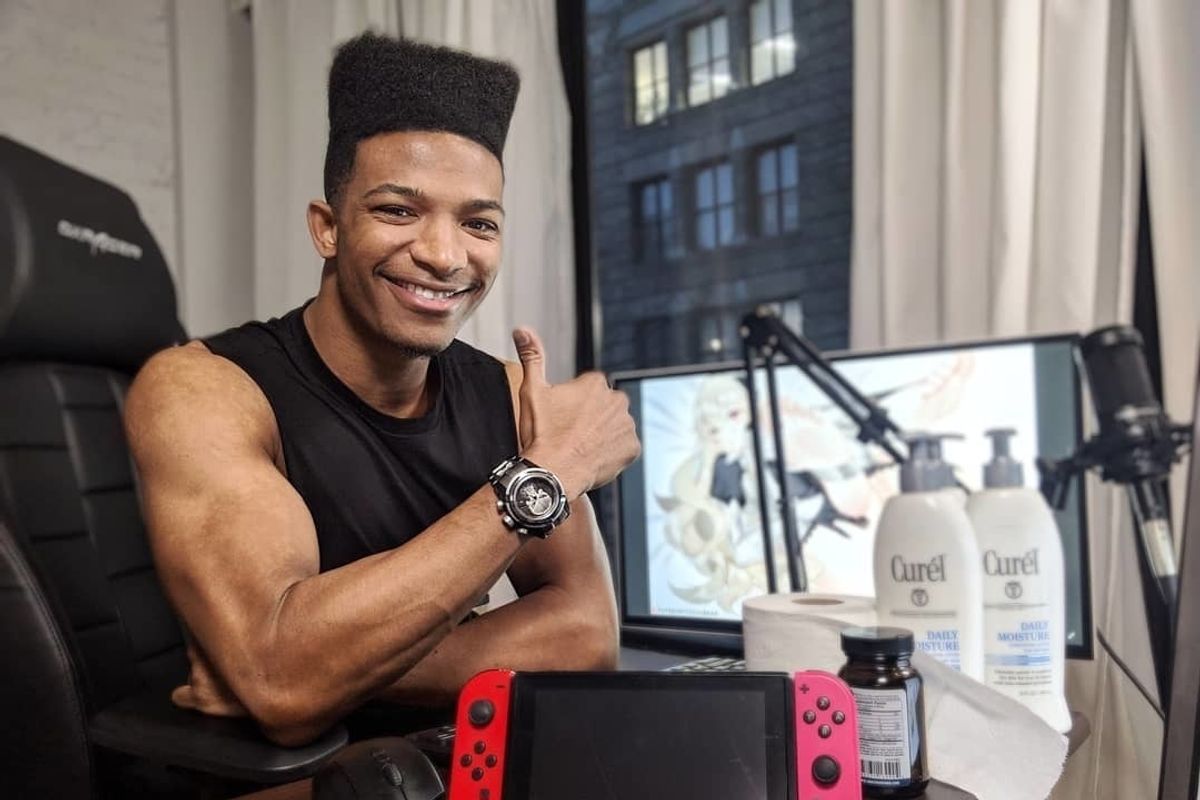 *Update: On June 25th, 2019, Etika's body was found in the East River by the NYPD. If you're experiencing suicidal thoughts, please call the National Suicide Prevention Lifeline at 1-800-273-8255.
At midnight on June 20th, popular YouTuber and video game streamer, Etika, posted a video titled "I'm sorry" on his alternate channel.
The video shows the YouTuber, whose real name is Desmond Amofah, filming himself as he walks around New York, monologuing about how badly he messed up his life, doling out apologies for anything and everything. He apologizes for pushing people away, letting people down, and failing to seek help for his own mental illness. He speaks calmly and in the past tense. He mentions suicide more than once, and he laments not being able to see what happens next in Attack on Titan. Although the video was posted at midnight, it was filmed during daylight hours and likely scheduled in advance. Etika has not been seen or heard from since.

Many fans are worried that Etika is at high-risk of suicide. Others think that it might be a publicity stunt, one in a long pattern of Etika-related suicidal content. Regardless, his experiences shed light on the troubling dichotomy between Internet fame and suffering mental illness for social media influencers who experience both.
Best known for his Nintendo-related reaction videos, Etika's original YouTube channel had over 662,000 subscribers before he purposely had it banned during what seemed like a mental breakdown. In 2018, Etika uploaded a video rant against Twitter over a temporary ban for using the n-word with a soft "a." His reason for being mad makes sense, but his speech and behavior in the video seem erratic. Shortly after, Etika bombed his own channel with porn, resulting in a permanent YouTube ban. He then posted what seemed like a suicide note on his subreddit, saying, "And now, it's my turn to die. I love you all." He later apologized on Twitch livestream, chalking it up to a "meltdown."
The Know Your Meme entry on Etika documents a pattern of similarly worrying incidents that have escalated over time, suggesting possible mental health issues. These include suicidal tweets, an Instagram-streamed arrest, and his assault of a cop which led to him being briefly put in a mental health facility.

After the arrest, Etika also appeared in a very troubling interview with fellow YouTuber, Keemstar, who capitalizes on Internet-related drama on his "DramaAlert" channel.

Etika ( INTERVIEW ) after being ARRESTED by Police! #DramaAlert ( SHOCKING ) www.youtube.com
During the interview, Etika says, "I walked into the mental place, I became God, and I walked out." The two end up arguing, resulting in Etika blocking Keemstar on Twitter afterwards. Keemstar responded by tweeting about how Etika "RAGE QUIT" the interview "cus I called him out for being WEAK!"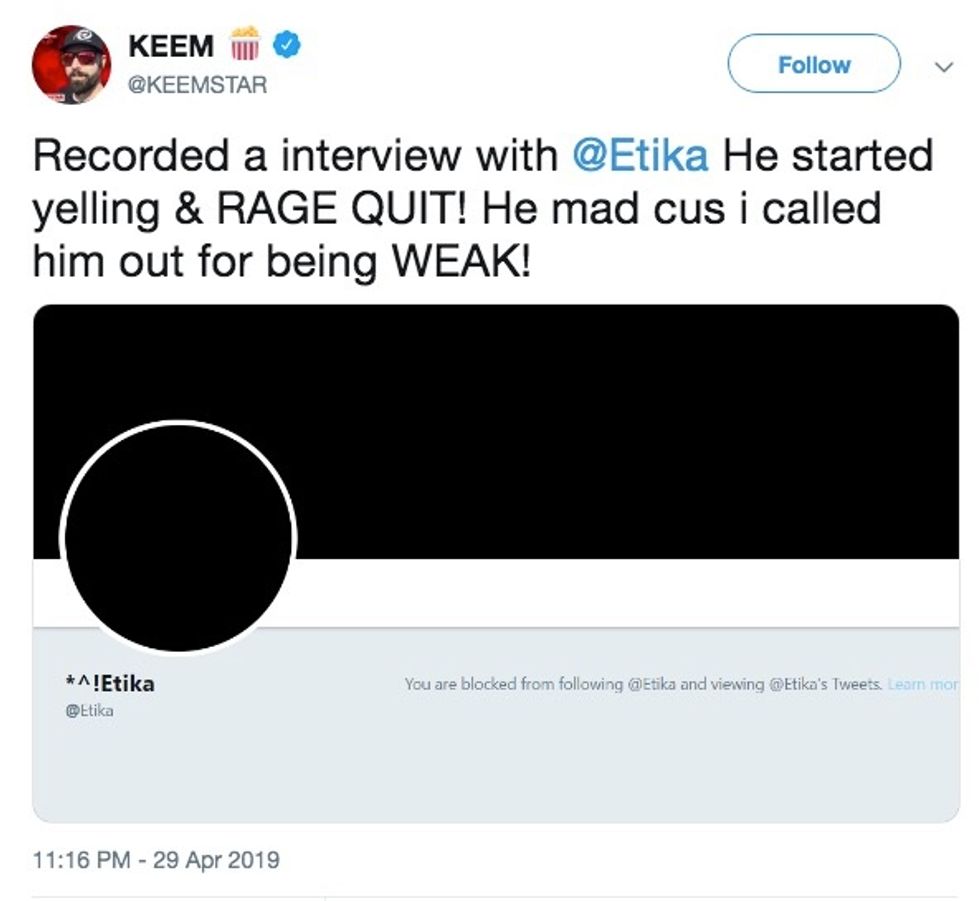 But mental illness doesn't make someone weak; it makes them ill. Even if all of Etika's earlier suicide-related content was some kind of "stunt," it would still point to a larger cry for help that seems all too obvious. Unfortunately, when someone exists as an influencer, with hordes of faceless people following them for "content," their humanity gets lost in the mix. The toxicity of Internet fame can be a hard pill to swallow even for perfectly mentally stable influencers. For those with mental illnesses, it can be shattering.

Many fans view their favorite social media influencers almost as friends. They may spend hours every day listening to a specific person talk and learning details about their life, so they come to feel like they really know that person. But for an influencer, the relationship with fans can never truly exist on equal footing; it is, by nature, hierarchical. The influencer creates content and the fans consume it. Even fans who genuinely want to be friends (and how does one differentiate those from the ones seeking fame, power, or influence?) don't actually want to know the real person. They want to know the influencer's persona.
The only thing lonelier than being truly alone is being surrounded by people who think they know you when they really don't. This is an experience all too common for people with mental illness, who often feel the need to hide their issues for fear of social stigmatization. For influencers, the problem is compounded. Even if they're open about their mental illness, they risk being made fun of by a large audience or, possibly worse, having their worst moments encouraged as a source of "drama." This certainly seemed to be the case for Etika.
In a moment of reflection during "I'm Sorry," Etika says: "Let my story be one that advises caution on too much of the social media s**t, man. It can f**k you up."