MUSIC
Filipa's "I'd Rather be Single" Video is a Dose of Satire and Self-Empowerment
Filipa mocks dating game shows and delivers an anthem of self-respect.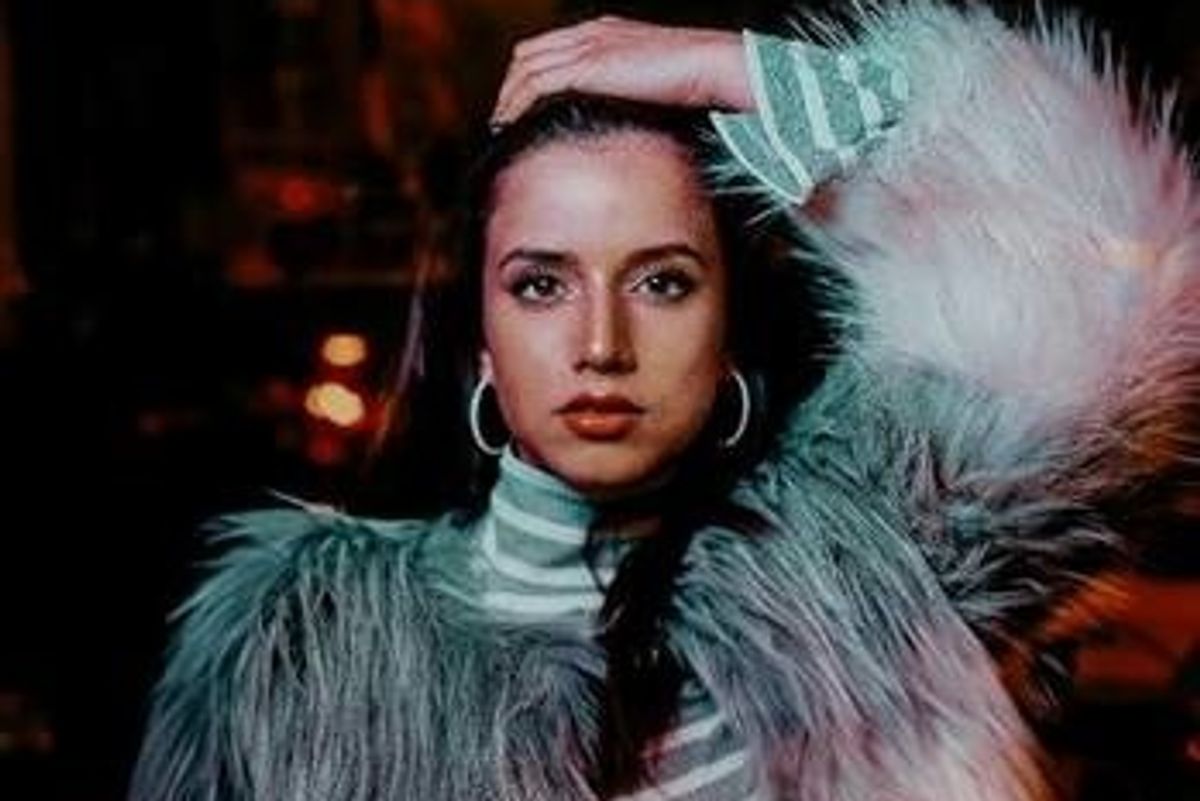 South African pop artist, Filipa, first soared to international recognition by winning a cover song competition on Ryanseacrest.com.
Her rendition of One Direction's "Story of My Life" showcased her powerful voice and dynamic emotional range. Winning this contest not only bolstered her popularity in South Africa, but it also granted Filipa the platform she needed to focus on releasing original songs. From there, she released her debut single, "Chills," to critical acclaim and followed it up with "Little White Lie," which rocketed up the iTunes charts and dominated South African airwaves. Now, with the release of her new music video, "I'd Rather be Single," Filipa looks to expand her reach beyond South Africa.

The video begins with Filipa and a friend, lazing on the couch, watching TV. Filipa is visibly upset over a boy who, we find out, is not returning her texts. With a mouthful of popcorn, the friend advises Filipa to get rid of him, and just as Filipa is about to explain why she keeps him around, the other woman interrupts her because one of her favorite shows comes on. The show in question is a parody of those vapid dating game shows that dominated the mid-'90s and early aughts (think MTV's Singled Out ). A different version of Filipa appears as the object of affection for which three cheesy dudes are to compete.
The rest of the video is a seamless blend of skits in which Filipa asks the contestants questions, and they give comically disconcerting answers and footage of the how the show farcically plays itself out to the music.
In a written statement Filipa said, "The dating world is so strange and demanding these days, which makes it hard to find that special someone who understands you, supports you and treats you right […] A lot of people stay in relationships in hopes of the other person changing or finally being the type of person they deserve, which starts to become taxing on their own happiness and leads to more tension and heartbreak down the line. I think knowing your worth and respecting yourself first is the key to being happy in and out of a relationship."
"I'd Rather be Single" is a refreshingly positive anthem of self-empowerment that is all too rare in pop music – hopefully this universally salient message resonates with audiences far and wide.
Filipa - I'd Rather Be Single (Official Music Video) youtu.be
---
Dustin DiPaulo is a writer and musician from Rochester, New York. He received his MFA in Creative Writing from Florida Atlantic University and can most likely be found at a local concert, dive bar, or comedy club (if he's not getting lost somewhere in the woods).
---
POP⚡DUST | Read More...
Your Favorite Childhood Shows Most In Need of a Reboot
To J.K. Rowling and "Supernatural": Queer-baiting Isn't Creative License