"[It's] about forgetting everything you need to do for a moment and jumping into a friend's car to drive all night to the middle of nowhere, just to get away and find your real self again…"
...says Fleurie of her new single, "Chasing Stars." The much anticipated drop stays true to her easy to love aesthetic. Her effervescent personality and poetic soul combine to create music that makes you pause your life and just listen. The track has just hit the airwaves, and it beckons you close to listen in wonder.
Nashville-based Lauren Strahm (the artist now known as Fleurie) has been on the come-up for a while. She was featured on Billboard #1 breakout hip hop artist NF's track "Mansion" and toured as support for NF's first sold out cross country tour in fall of 2016. Her previous album Love and War made a big splash in the wider popular culture. Songs from it were featured in TV shows Pretty Little Liars, Shadowhunters, Reign, The Originals, and even a Super Bowl commercial for the final season of critically-acclaimed show 24. "Constellate," the first single from her upcoming 2018 album was co-produced by her and longtime friend and keyboard player Justin Amundrud. It was met with praise over at Ones to Watch, and the follow-up is something special indeed.

"Chasing Stars" has a far-away feel to it. It's initial delicate synth pulses quickly give way in the chorus to a broader wash that expands the sound. It then transitions to a rumbling beat that feels like car wheels beating a path down a broken up highway headed for the horizon. Her voice is elegant, longing, and at once distant from itself, but near to you. The lyrics typify the modern desire to run away from it all in a beaten up convertible. The song's heart pines for a simple life on the road where nothing matters but music, love, and the highway. It all comes together to create a happy-sad intimacy; as if Fleurie herself is sitting next to you as you listen, and she just knows you're going to love the track.

Whether you regularly listen to pop music or not, you owe yourself the gift of Fleurie. She has an easy honesty to her lyrics, and a yielding familiarity to her sound. Like an old friend you've just met. Give her a few years and her sound will be everywhere, so you deserve to get to know her now. Partly for the bragging rights, and partly for the personal enrichment. For the casual listener, the song sounds nice. for the person willing to go deeper, there's a lot to be found here. Pop music is so often accused of being shallow; Fleurie proves that it doesn't have to be. It can be whatever you want it to.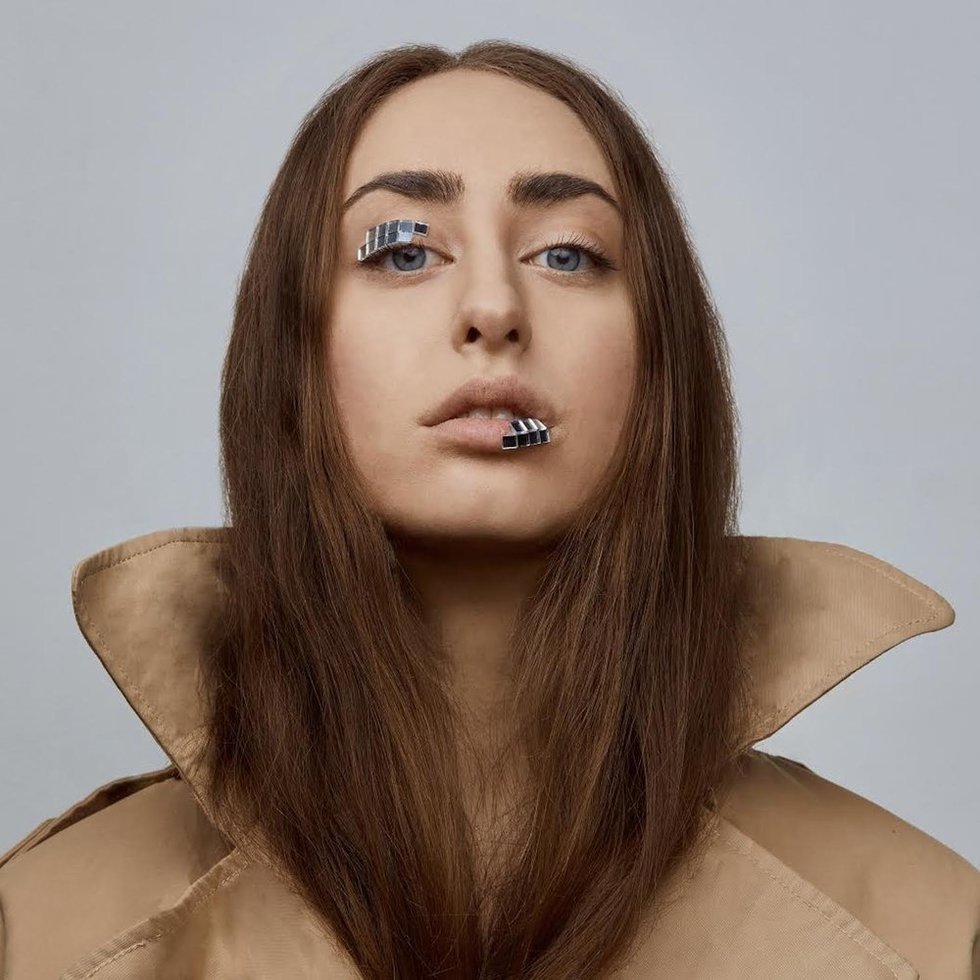 Fleurie