MUSIC
The pair teams up once more for a modern classic.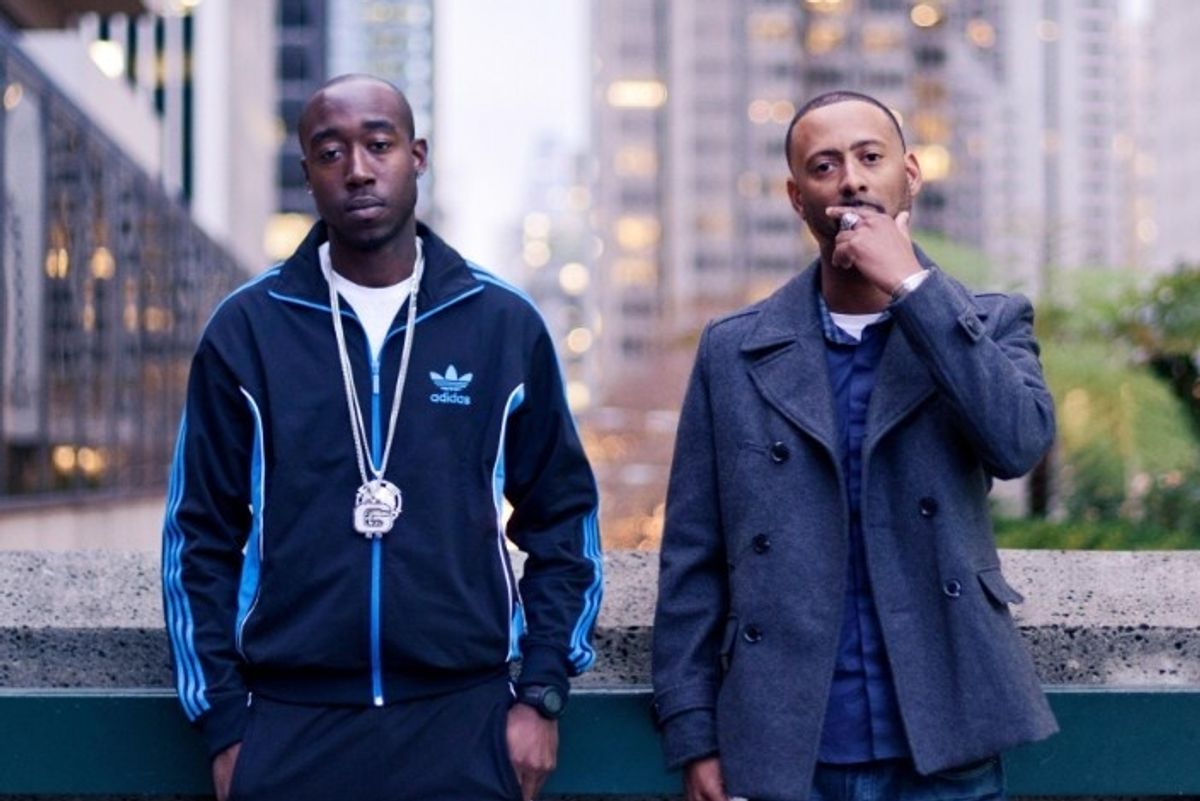 HipHop 24x7
On their second collaborative effort, Freddie Gibbs and Madlib sound more comfortable with one another than ever before.
The duo's first album, 2014's Piñata, was as critically acclaimed by the music industry as it was in the underground. The success of the duo's initial collaboration took many by surprise. It was hard to picture how Freddie Gibbs' raw braggadocio would compliment Madlib's left-field, lo-fi, and chilled-out beats. Madlib's production seemed best suited for eccentric, unconventional emcees, such as MF Doom, Quasimoto, Lootpack, and Talib Kweli. This concern, however, dissipated entirely with Piñata, wherein Gibbs demonstrated to the world his versatility as an artist—unraveling his characteristically gruff cadences into smooth lyrical meanderings and meditations.

Still, as revered and enjoyable as Piñata was, it didn't reach the full potential of what the duo was capable of. Many of the tracks sounded like Gibbs was rapping over recycled Madlibs. It didn't feel fresh or meld their distinct styles into something unique.
On Bandana, however, Madlib and Freddie Gibbs are in their prime—both artists bend enough to adopt each other's styles while still retaining enough of the elements that make them unique. As opposed to offering up another album of Gibbs merely rapping over Madlib-instrumentals, on Bandana the duo gives fans Madlib-produced tracks specifically for the emcee.
The newest iteration of Madlib's production is dense, particularly when contrasted with the sparse, lo-fi sound of his discography. There is still that classic Madlib sound heard in his heavy reliance on soul samples and the occasional clip of movie dialogue; however, Bandana sees him using heavier drums, more polished low ends, and aggressive in-your-face sampling styles a la Kanye or RZA. This is particularly palpable on tracks like "Message Seats" and "Giannis," featuring Anderson .Paak.

Speaking of features, Bandana has relatively few, which makes this album feel more like a true collaboration and less like a mixtape. Only three tracks showcase an additional artist, whereas Piñata's tracklist boasted 8 songs with features. The emcees chosen to appear alongside Gibbs are intelligently curated—they're perfectly in sync, both with Gibbs' hardened sensibilities and Madlib's tradition of off-kilter, golden-era production.
Pusha T and Killer Mike assist a smooth ode to hustlin' on "Palmolive;" Anderson .Paak's melodic flow fits perfectly in the pocket of the upbeat, James Brown-sampled "Giannis"; and Yasiin Bey (formerly known as Mos Def) and Black Thought sound right at home on the soulful joint, "Education." In short, no feature on this album feels excessive or gratuitous.
It is rare that a hip-hop album is able to effectively speak to the current cultural moment as well as align itself with the struggles and concerns of the artists it samples. Bandana manages to do just that, with Gibbs relaying his own contemporary experience through candid, retrospective, and unflinching narrations of injustice, economic hardship, and the struggle for Black power. Madlib's beats channel artists who were no strangers to similar topics, like James Brown and Donny Hathaway.
Hip-hop, at its best, looks to the future while paying homage to the past. It creates a new sound out of the music that influenced it and fits itself into the longstanding tradition of Black rhythm and blues and its joys and pains, searching for answers and finding solace in the music. This is precisely what Freddie Gibbs and Madlib are up to on Bandana, and that is why the album is one of the best of 2019 so far.