TV News
The "Fresh Prince" Drama Reboot Is Everything Right About How Our Culture Is Changing
Morgan Cooper's take on the 90's classic promises to dig into the dark reality that was always there.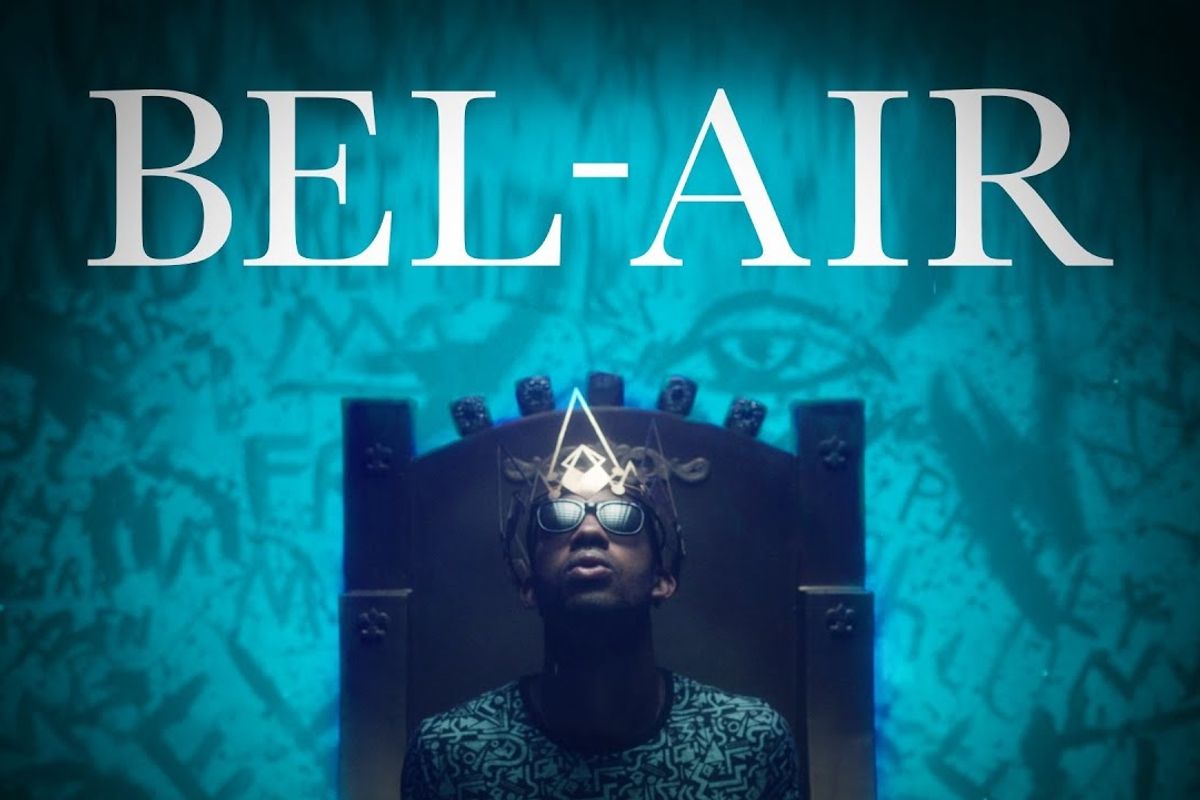 Bel-Air
The original six seasons of Fresh Prince of Bel-Air were consistently some of the best TV a '90s sitcom was capable of producing.
They were mostly silly fun—Will Smith making goofy faces and teasing Uncle Phil, Geoffrey making snarky comments, and Carlton doing his iconic dance—but there was always a core of genuine emotion and a willingness to tackle some heavy issues.
Yet there was still a fundamental rule of television at the time that Fresh Prince could not break: At the end of every story arc, whatever dark subject matter had been covered, everything would be neatly wrapped up with a comfortable, positive lesson.
---
When Will accidentally doses Carlton with speed at the prom, sending him to the hospital, the episode ends with a clear and simple anti-drug message. When Will gets shot at an ATM, and Carlton buys a gun, the episode ends with a clear and simple anti-gun message. And in 1992, when video of Rodney King being beaten by the LAPD led to the L.A. riots… Will and the Banks family were part of the clean-up effort, without really acknowledging the riots themselves, or the reason behind them.
Fresh prince of Bel Air Will Smith apologises and crieswww.youtube.com
There are even a few episodes that involve run-ins with racist or otherwise corrupt police, but Uncle Phil just uses his connections as a judge to clean things up, and there isn't generally much of an attempt to interrogate the class dynamics involved, or how dangerous those scenarios are for Black men in real life.

Amid all its conversations about race, drugs, and crime—at a time when mass incarceration of Black men in the U.S. was rapidly accelerating—Fresh Prince always left its audience with a sense that things would be okay: There was a correct response for resolving any bad situation, and the world was fundamentally a good place where good things happened to good people.
But things have changed since then. People who were raised on the neat reality of '90s sitcoms still return to those old classics for the nostalgia factor, but it always feels like regressing—like turning off the part of your brain that has grown up and let go of that naive worldview.
While there is good in the world, for a lot of people who grew up in the 90s, the last couple decades have been an exhausting process of realizing that the sitcom fantasy is just that—a fantasy.
For many of the world's problems there are no clear, simple solutions. "Very special episodes" that teach us important life lessons are not nearly as common as traumatic life events that leave us changed and scarred. And, increasingly, we're drawn to storytelling that acknowledges life's darkness and complexity, rather than providing a simplistic escape.
That's why the recently announced reboot of The Fresh Prince of Bel-Air is so promising. Unlike Fuller House and Girl Meets World, the upcoming Bel-Air isn't aiming to build on the original clean and happy version of '90s reality. Instead, it's taking the premise of the original series and treating it as the serious drama that it always could have been: "My life ain't a sitcom, Aunt Viv. I don't even feel like I belong here."
A working class Black kid from Philadelphia gets into a fight in his neighborhood, so his mom sends him to live with rich relatives in a predominantly white area across the country. It's a fraught situation with so much potential to really dig into class and racial dynamics.
Bel-Air (2019) | Official Trailer (4K)www.youtube.com
Based on Morgan Cooper's viral fan trailer, Will Smith is teaming up with Cooper to produce Bel-Air, which will tell the familiar story without sanitizing the realities of gun violence, racism, and wealth inequality, and various streaming services are in a bidding war over the right to host it. The show aims to maintain a lot of the humor and charm of the original but also to reflect the harsher side of reality.

It remains to be seen whether the execution will live up to the concept's promise, but as protests against police brutality continue across the country and calls for racial justice grow louder, the moment is right for a show that takes off the rose-tinted glasses from a classic '90s sitcom.
The optimism and promise of that era's television was a comforting lie, but our culture has slowly shifted—with some major exceptions and a lot of resistance—toward embracing dark truths.