MUSIC
The Updated Version Hits on Intoxicating New Highs of Attraction.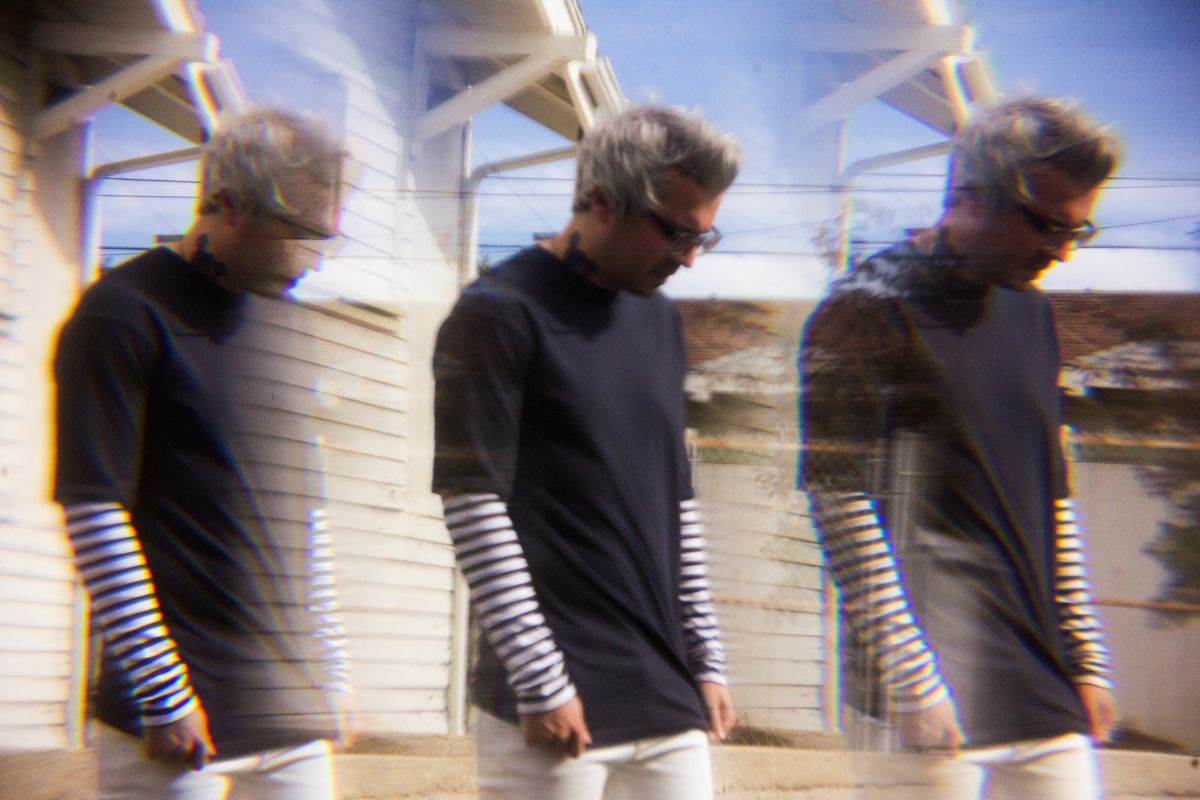 Sara Kiesling
The new version is hard to ignore.
We've all been hurt. We carry it away in our hearts, often compartmentalizing in ways that further damage our injured, seemingly-irreparable parts. We clutch the pain closer with the hope that embracing it will allow us to finally heal. But that rarely is the right kind of medication we need. Sometimes, new love is what will do the trick, washing away the past with a stolen kiss on the boardwalk or a passionate snuggle on a rooftop somewhere down south. FRND, the glorious electro-pop brainchild of Andrew Goldstein, found himself needing that escape, a reinvigoration of sorts, to cope and re-glue his heart back together.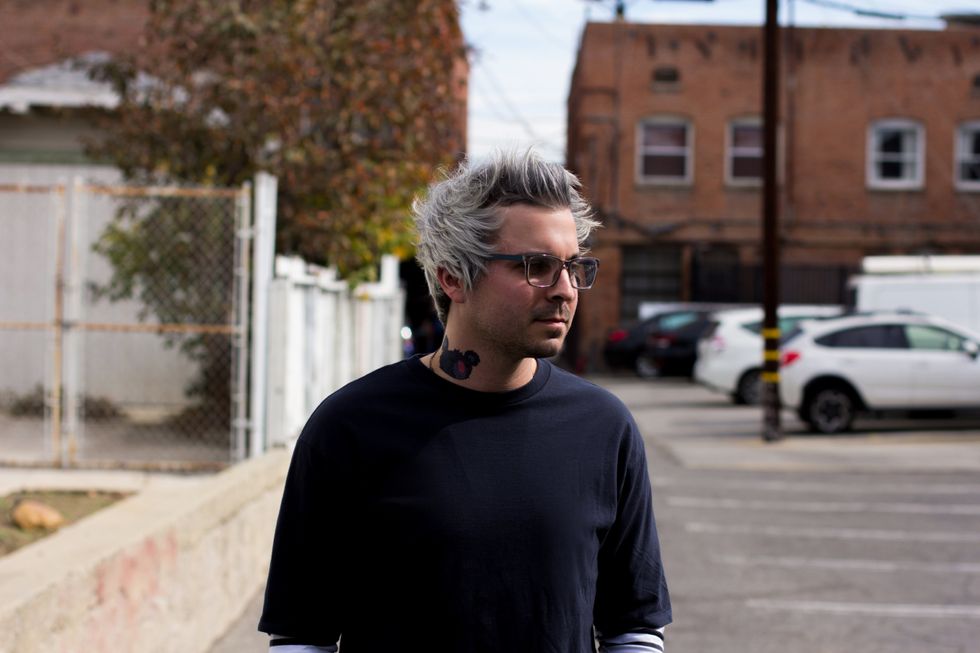 Sara Kiesling
Enlisting Lights, a pop genius in her own right, Goldstein gives the single "Erase" a dramatic polish, allowing her to step further into the limelight and hone her vocal skill-set. FRND's pedigree of having flexed in the studio with such pop craftsman as Lauv, Britney Spears, 5 Seconds of Summer, and Demi Lovato serves him well here. He spins Lights' quirky timbre into a lavish midnight rave, glitter flying into eyes and pockets and the drinks flowing like Niagara Falls has opened onto the dance floor. Lights (real name Valerie Anne Poxlietner) wraps her voice around the floating synths, acting as a soothing agent to our swelling and bursting eardrums.

Listen below:
On working with Lights, Goldstein tells Popdust, premiering the remix today (July 13), "I have been a massive fan of Lights for years, so being able to collaborate with her is an honor. Lights brings emotional depth to 'Erase' that creates a vibrant new energy in the remix."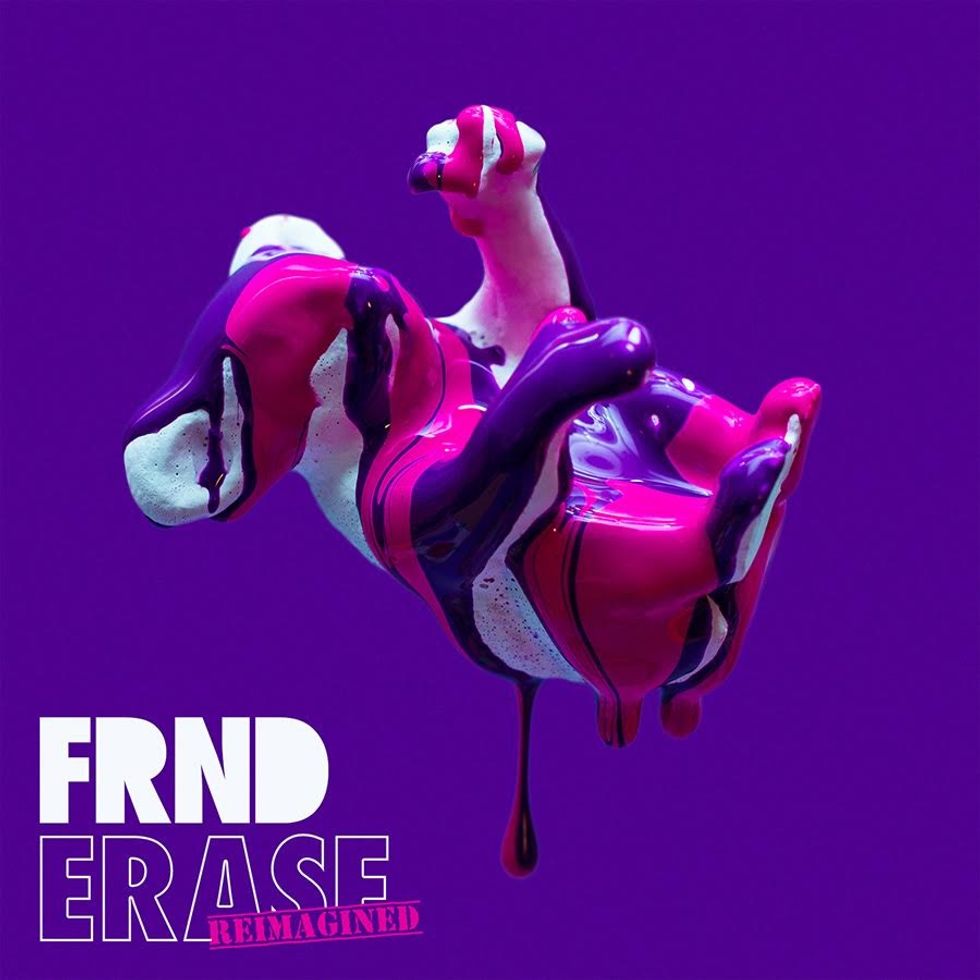 The hook ⎯⎯ "I can't stop falling for you, falling for you, falling for you, falling for you" ⎯⎯ trips and skips through dangerously stimulating synths. Lights bakes her voice into the windy mix, never feeling buried but possessing enough power to hold against the ravaging (musical) cyclone. FRND's choices are absorbing and push the narrative forward quite wonderfully, making a sturdy alloy of the past, present and future. As the single cover art (above) suggests, this iteration of "Erase" is face-melting, bending vibrant paint strokes of tropical house, electronica and insanely delectable Top 40-embellished pop into an electrifying brew.

"You embrace, embrace me and help me to get carry on," Lights whispers into the fire. "The escape, all the hurt that we drag along / When I see you, I wanna tell you, I wanna tell you that you can erase all of my darkness till it's gone..."
The new version of "Erase" leads a four-track EP, which also hits the streets today. The remix project sparkles with other such collaborators as ARTY and MC4D, as well as stripped, organic and acoustic re-workings of "Erase," with only FRND accompanied by either guitar or piano.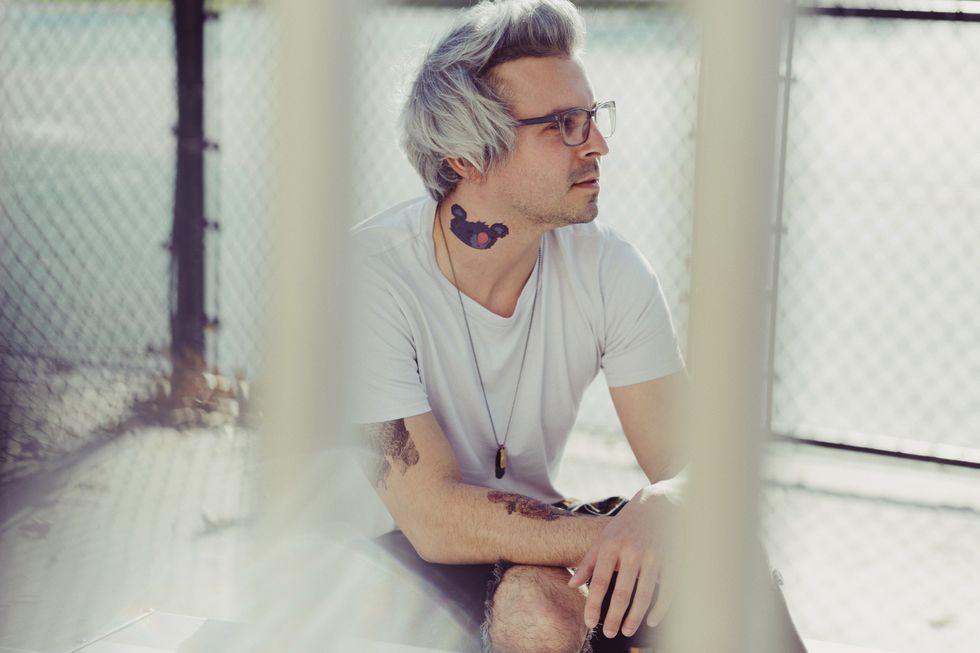 Sara Kiesling
---
Jason Scott is a freelance music journalist with bylines in B-Sides & Badlands, Billboard, PopCrush, Ladygunn, Greatist, AXS, Uproxx, Paste and many others. Follow him on Twitter.
---
POP⚡DUST | Read More…

PREMIERE | Brandon Stansell Pens Love Struck New Song "For You"
READY TO POP | Nic Pool, Jorja Smith & More Grieve For Lost Souls
PREMIERE | Alexa Melo Commits to Insanity in Boozy 'Dope Sick' Video