Top Stories
"The Testaments" will take place 15 years after protagonist Offred's last scene in the original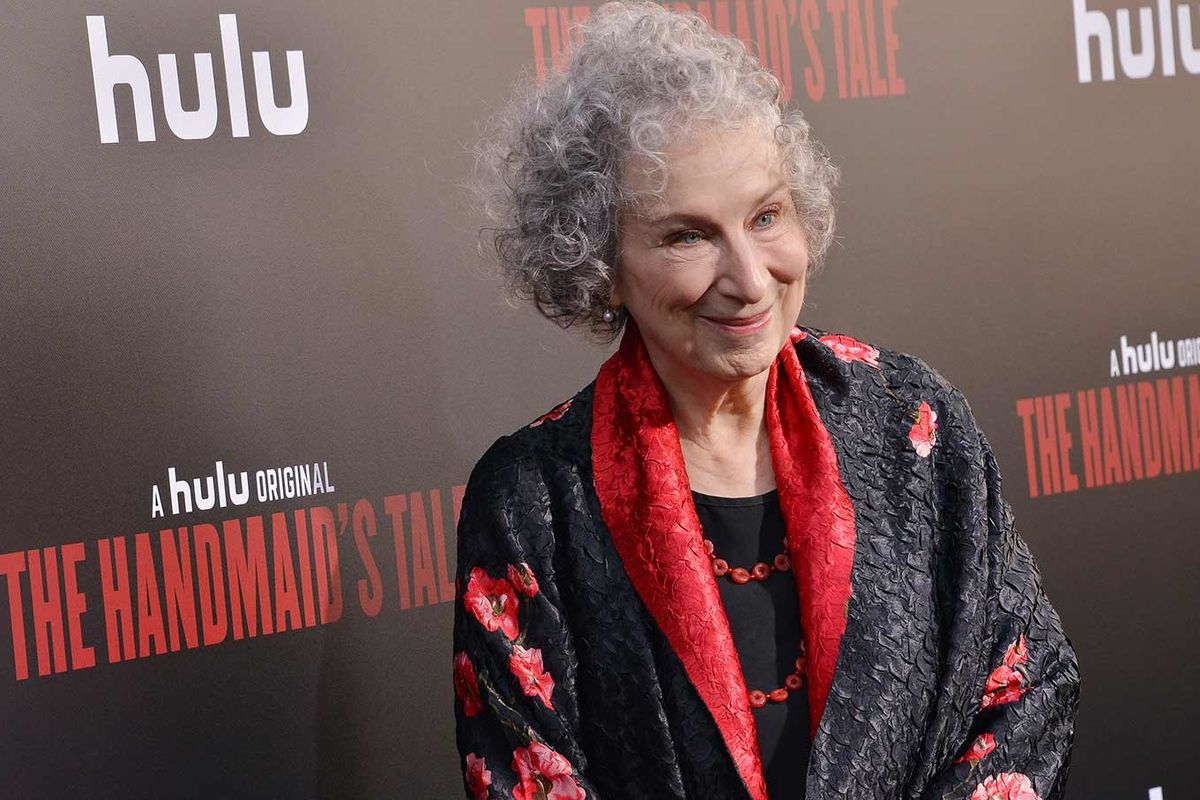 AP Images / Sthanlee B. Mirador
Citing "the world we've been living in" as inspiration, Margaret Atwood announced today that she will release "The Testaments," a sequel to her 1985 best-seller, "The Handmaid's Tale." Atwood is keeping details quieter than Ofglen #2, but she did share a few key points in her announcement. The novel, which will be published in September 2019, will be set 15 years after the final scene of its predecessor's protagonist, Offred, and will be narrated by three female characters.
Yes indeed to those who asked: I'm writing a sequel to The #HandmaidsTale. #TheTestaments is set 15 years after Off… https://t.co/phj9RxpX1v

— Margaret E. Atwood (@Margaret E. Atwood) 1543413137.0
Atwood's famous dystopian tale about the United States transformed into the totalitarian and fundamentalist Gilead, a country in which all fertile women are forced into sexual and reproductive servitude, won several awards, including the Booker Prize in 1986. Since its first publication, the novel has remained a staple in English Lit classes and on "best feminist" and "most challenged" book lists. Atwood, herself, credited Donald Trump's presidency, and his administration's retrograde policies on immigration and women's health, for the rise in sales of her most famous work in February 2017. Despite the novel's future-dystopian setting, Atwood is adamant that it is not a work of science fiction, but speculative fiction.

"When I wrote it," Atwood said in an interview at Cuba's international book fair in 2017, "I was making sure I wasn't putting anything into it that human beings had not already done somewhere at some time." Uplifting!
Adding to the book's popularity is that of Hulu's award-winning adaptation of the same name. While the television series exhausted storylines from its source material in its first season (the second season finale aired in July, and a third season was announced shortly into the second season's run), the 15-year time jump should provide enough of a buffer so the two don't overlap. The same can't necessarily be said of either the book or the series and the state of the nation. Women dressed in the handmaid-signature red robe and white bonnet have freckled protests and demonstrations around the country—and the world—with increasing frequency. With every misogynist appointed to the supreme court, every overtly racist or sexually predatory candidate even considered for public office, and every blatantly false, illogical, or hypocritical statement in the service of maintaining power, the blurrier the line between Gilead and the United States seems to become.
There may be hope for the handmaids yet. According to Atwood, the novel's epilogue, written from the perspective of a history professor, offers evidence that Gilead's reign eventually fell. That, combined with the fact that even First Lady Melania Trump seems to be "inspired" by the novel—for the White House Christmas decorations, no less—could mean that things will turn around in the near future. Blessed be?
Bold choice going with decorations inspired by the Handmaid's Tale. https://t.co/Ze2kZX65lp

— Nick Jack Pappas (@Nick Jack Pappas) 1543247952.0
---
Rebecca Linde is a writer and cultural critic in NYC. She tweets about pop culture and television @rklinde.
---
POP⚡DUST | Read More...
'Spongebob Squarepants' Creator Stephen Hillenburg Dies At 57
Meghan Markle's Fashion Clashes With Classist, Sexist Monarchy